If you want to start an online retail business, then Amazon FBA is one of the best ways to do it.
Over half of the items sold on Amazon are sold by 3rd party individuals and businesses. More precisely, Amazon Quarterly Results reports that 56% of the units were sold by these sellers.
This is why the possibility of running a successful Amazon FBA business is more real than ever. All you need is a good idea and a computer to set up your Amazon seller account.
However, that's not all. To meet your goals and start making money, you will also a good Amazon FBA training. Jumping into the process blindly can often feel like swimming with the sharks. If you are not careful, you will lose a lot of money.
Luckily, many fantastic Amazon FBA courses will teach you the necessary skills and help you start making money online with ease.
Today, we picked some of the best Amazon FBA courses for you. Read carefully, and you can start selling on Amazon in no time.
What Are Amazon FBA Courses?
Amazon FBA courses were designed to create the best Amazon sellers possible. FBA stands for Fulfillment by Amazon. This is a service that helps you outsource shipping to Amazon.
Starting an Amazon business can seem easy, but seeing it thrive can be challenging. With so much competition, it can be hard to stand out from the crowd and start making a game-changing profit.
Not only that but starting an eCommerce business comes with a lot of risks. You must invest money and make the best choices for your business. Going into this blindly is never recommended.
The best Amazon FBA courses will help you set up your Amazon FBA business and see it thrive. They serve as a roadmap that will guide you from starting up to owning a successful eCommerce business.
Benefits Of Amazon FBA Courses
It might seem like a waste of time to go through an Amazon FBA course without getting a hands-on experience in the game. However, every good FBA course has many benefits you will reap by taking your time to go through it.
Save A Lot Of Time
While it is true that going through an Amazon FBA course will take some time, it will also save you a lot of time in the long run.
The FBA program is often quite complicated for beginners. This is because many things can be intimidating to set up and deal with. However, if you have taken an FBA course, you will know exactly what to do.
You will be able to navigate the program quickly, knowing exactly how to work the system to your advantage, all in less time than you would have needed if starting alone.
You Will Learn A Lot
If you want to be a successful Amazon seller, then there is a lot you will need to learn. From finding the suitable suppliers for your business to selecting the right business model, you might have to grasp with terms you are meeting for the first time.
Luckily, the best Amazon FBA courses will help you be on top of your game and know everything there is to know about running an Amazon FBA business.
What makes them the best, though, is that the whole process is painless and fun. You will not need to cram things like on an exam, but you will learn them naturally and organically.
Watch Your Amazon FBA Business Grow
An essential facet of running an online business is seeing it grow. You cannot call your business successful if it stagnates or keeps still. For a business to really thrive, it needs to evolve and bring more people in constantly.
Going through a fantastic Amazon FBA course, you will have the knowledge and the tools needed to make this happen. As a result, you will start selling on Amazon more quickly and know how to attract more clients.
In no time, you will be able to run your Amazon business independently and with no restraints.
The Best Amazon FBA Course Will Save You Money
Another reason why people are often reluctant to dive into Amazon FBA training is because it costs some money.
As mentioned above, you will need starting capital to create a profitable online business. However, getting the best Amazon FBA course means spending that money. And this is often in conflict with your expectations.
However, do not consider the best Amazon FBA course as an expenditure. Instead, think of it as an investment in your business. With the best FBA course, you will be able to learn how to invest money intelligently and therefore save it in all other steps.
Moreover, learning skills through the FBA courses will mean you do not need to employ someone to cover for you. Instead, you will be able to do most of the work by yourself and save even more money this way.
Every Successful Amazon FBA Business Has A Support System
Even though we have talked about running your Amazon business alone, you will never be alone if you go through any of the training courses we will list today.
Instead, you will have people there to teach you anything from business basics to more advanced business topics. They can also recommend other courses on the subject and help you build the thriving business of your dreams.
What Are The Best Amazon FBA Courses?
Talking about the FBA courses is one thing, but finding that perfect Amazon FBA Course for you is an entirely different one. With so many to pick from, how can you know you have the best Amazon FBA course?
Luckily, we outline the best Amazon FBA courses in the game today. We look at the features, pros, and cons so that you can pick the FBA course that fits you like a glove.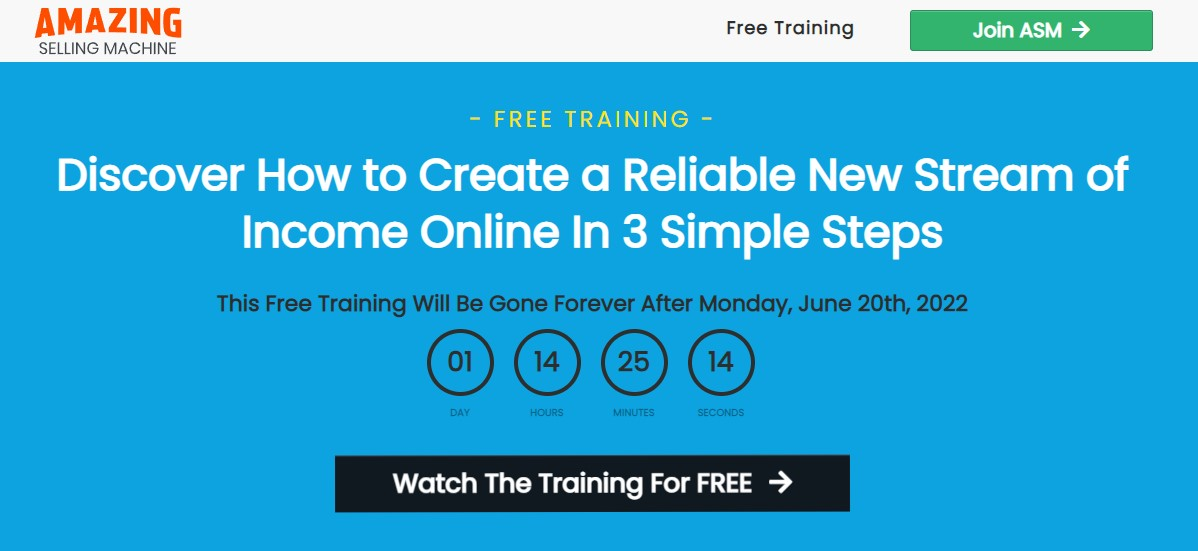 Amazing Selling Machine is one of the most popular Amazon FBA courses in the game. However, it differs from other Amazon FBA courses because it teaches you the skills you will need to know across the board, and it teaches them exhaustively.
Their primary focus is on private label brands and how they can help them. Unlike popular belief, having private label products doesn't just mean putting your name over them. Instead, there is much more you will need to know, and the Amazing Selling Machine is the place to learn.
🔑 Features
A Private Sourcing Agent: A cool feature about the Amazing Selling Machine is that they will help you start by finding three suppliers for you. Then, they will negotiate for you, so you can hit the ground running, avoiding any possible scams.
8-Weeks of Expert Training: Amazing Selling Machine offers you over one hundred training videos and lessons. They are in-depth and enjoyable and will help you with everything from finding your suppliers to finding promoters.
FREE Lifetime Upgrades: This Amazon FBA course comes with lifetime access to any new version of the Google Chrome extension tool you will get for product research.
Private Resource Vault: A group of service providers that some of the top Amazon sellers use in their business.
Pros
A solid course with practical knowledge in a step-by-step format.
There are regular updates so that you will get the most relevant FBA training.
There is a 30-day money-back guarantee.
There is an active private community which is also very helpful.
Group coaching calls every month will give you extra tips from the creators.
Cons
Amazing Selling Machine is more expensive than other Amazon courses and comes with a hefty price tag.
Students say you will need to invest a large quantity (over five thousand dollars) to start selling products successfully.
Finding success stories is a bit hard, especially after 2017.

💡 Is The Amazing Selling Machine Worth It?
Amazing Selling Machine is a solid course for beginners who have the budget to invest in their first steps of the Amazon selling journey. It is especially useful if you are curious about the private label model.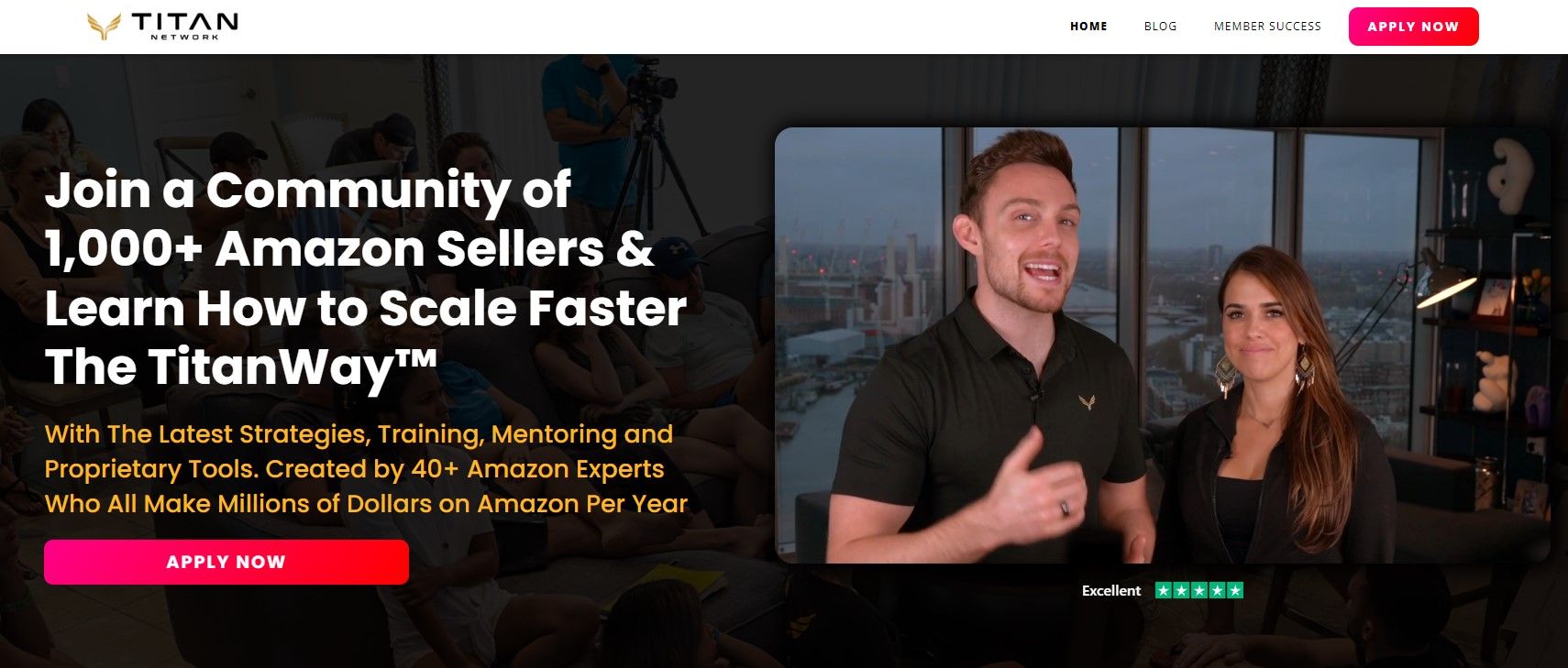 An important thing to know about Titan Network is that it is not a course if you are just starting and looking for beginner Amazon seller training. Instead, this is for advanced sellers with profitable products who cannot meet the number they want.
What Titan Network offers is in the name, a network of international sellers willing to help old and new sellers alike. There is a private Facebook group of reliable FBA sellers where you can get advice about anything from taxes to shipping.
🔑 Features
Mastermind Events: The Titan Network holds worldwide meetings where you can work with industry experts to scale your business.
Proprietary Tools: The Titan Network has software tools to help you automate your operations. That way, you can focus on your CEO duties instead.
TitanWay™ Playbook: The training videos are updated regularly and are very detailed and informative.
Seasoned Experts: Unlike most Amazon FBA courses, Titan Network lets you get in touch with over 40 successful Amazon sellers for tips and tricks.
Pros
Very focused on building and managing the community of Amazon sellers.
The business model they offer is highly sustainable and effective.
The founders of Titans Network are successful Amazon sellers with a lot of experience.
Cons
The application process can be exhausting since the founders want to see if you have money to invest in selling online.
There are hidden costs, like getting upsold on many things once you are a member. Therefore, other courses might be a better fit if you are looking for a reasonable price.
The risks of losing your investment are not for new sellers, so this is more for those who prefer courses for experienced ones.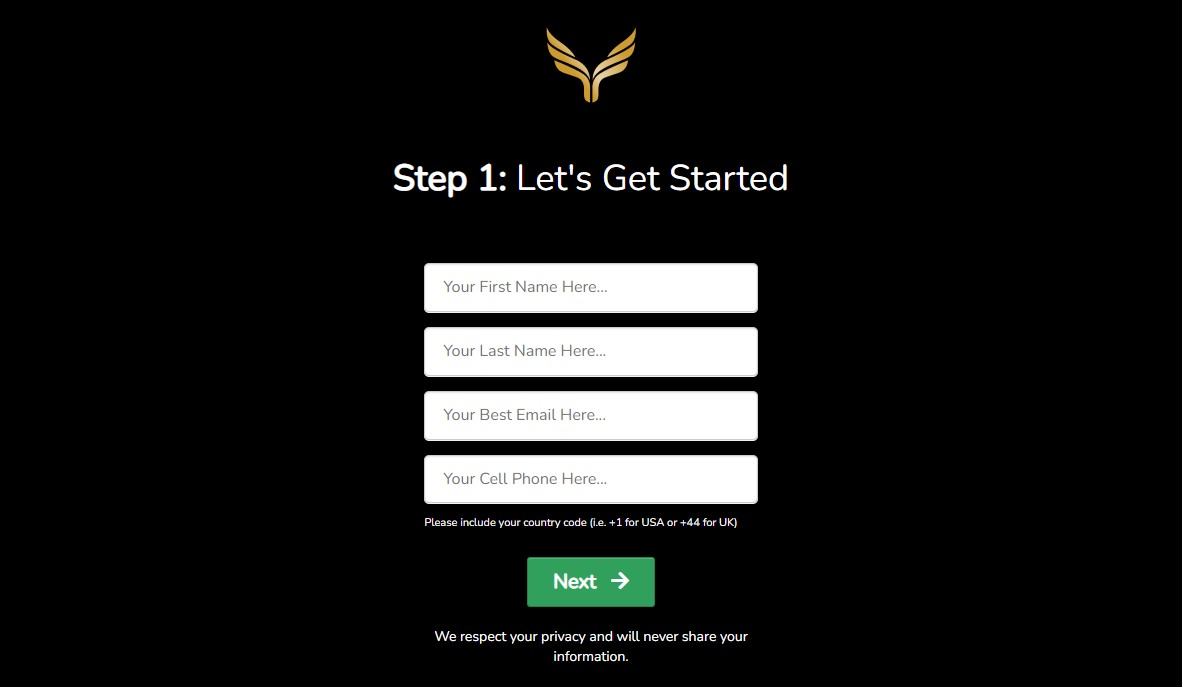 There aren't any pricing plans. Instead, you will need to schedule a phone call but plan on the costs being between five and ten thousand dollars.
💡 Is Titan Network Worth It?
If you are keen on getting into private Facebook groups and learning from another Amazon seller, then Titan Network is for you. However, keep in mind that you should not be afraid of the risk of losing money online to start getting a good income.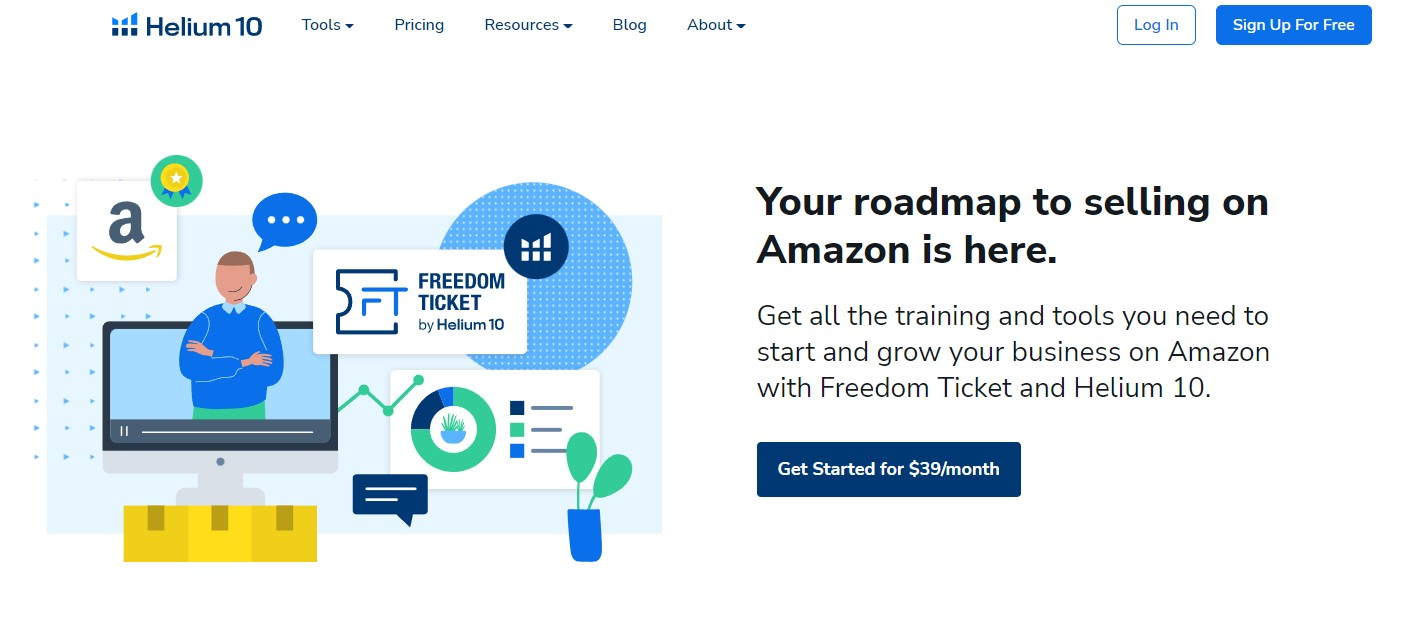 Helium 10's Freedom Ticket is an Amazon course that promises to give you step-by-step instructions for everything from starting your Amazon selling business to becoming a successful Amazon seller.
The main focus of Freedom Ticket is on Amazon FBA private label business model, and this FBA course will give you all the business basics that you need to know before venturing further.
🔑 Features
Ten Weeks of Training: In this Amazon course, you will get ten weeks of structured lectures, starting from the basics of selling on Amazon and going all the way into how to advertise your Amazon selling business.
Real Data and Walkthroughs: What makes Freedom Ticket one of the top Amazon FBA courses is that they offer real-world examples and data instead of demos. Therefore, you will learn from experience and build your business that way.
Over Sixty Videos: The FBA course offers a lot of videos and tutorials for you to watch. You will not be wasting a minute of your time with over 60 video lectures.
Pros
Freedom Ticket is a highly rated Amazon course by other students, so it looks pretty reliable.
There are a "no questions asked" 30-day money-back guarantee if you are unsatisfied with the course.
This Amazon course is associated with Helium 10, a popular toolset you should have in your Amazon seller account.
Cheaper than other Amazon training courses if you already have a Helium 10 subscription.
Cons
If you are looking for an Amazon course designed for a big FBA seller, this is not for you.
There are a lot of new sellers in the community, so you cannot learn from one another.
As a standalone Amazon course, it does fall onto the more expensive side.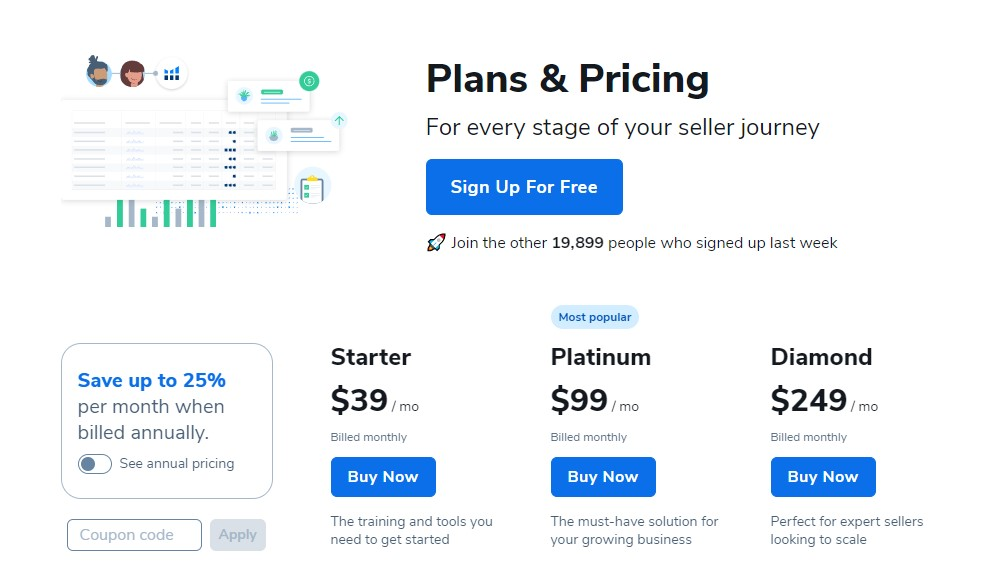 💡 Is Freedom Ticket Worth It?
As a standalone Amazon course, Freedom Ticket can get a bit expensive. However, if you get it as a part of the Helium 10 package (which we recommend), then Freedom Ticket is a beneficial course in your Amazon FBA journey.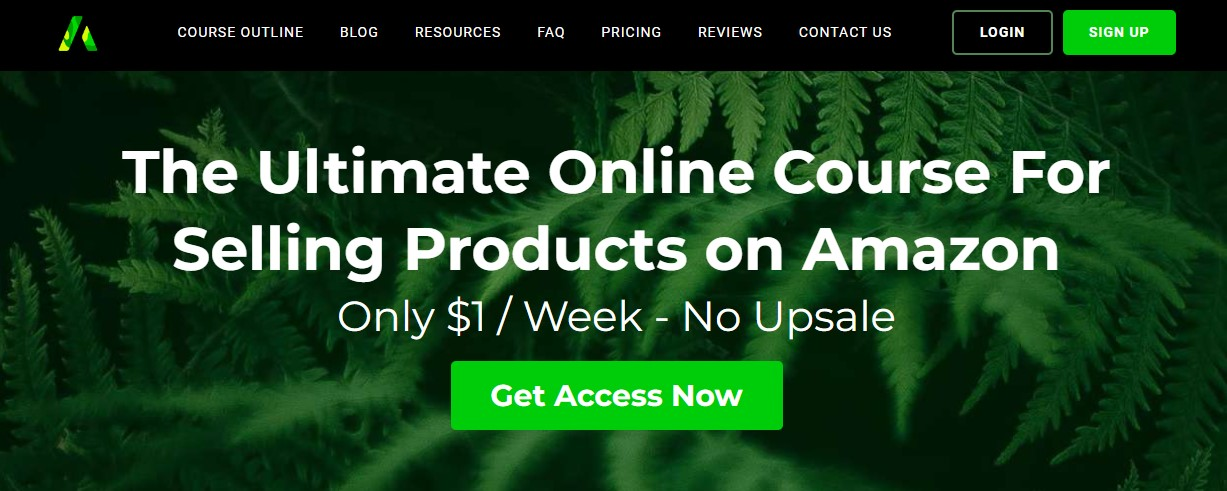 As the name suggests, The Last Amazon Course claims to be the last Amazon course you will take on your way to selling on Amazon. It will help you learn how to source products and start Amazon selling business in a few easy steps.
What's more, a person with any level of Amazon FBA experience can participate in the course and come out with something new. However, new FBA sellers seem to profit the most out of it.
🔑 Features
The Amazon Machine Explained: The course looks at the Amazon business model for beginners and helps you start selling on Amazon quickly and safely.
100x Return Product Checklist: They offer a checklist for product research and how to get the best return out of them.
Ranking Your Product At The Top: This Amazon FBA course will teach you how to launch a product and push it to the top.
Manufacturing Highest Quality Products: The course also covers how selling on Amazon works and how you can start selling globally from the manufacturer to the Amazon warehouses.
Pros
This is basically a free Amazon FBA course, with a $1 weekly membership or a $ 24-lifetime access to the materials.
They offer a 30-day money-back guarantee.
The course is constantly getting high rates, mainly due to its low cost.
The explanations given are thorough and easy to understand.
Cons
It can be tough to find success stories from this Amazon FBA course.
Before starting the course, there is no information about how much you need to invest in your Amazon FBA business.
There is not a designated Facebook group or something similar. Instead, the community seems to be the comment section where questions can go unanswered.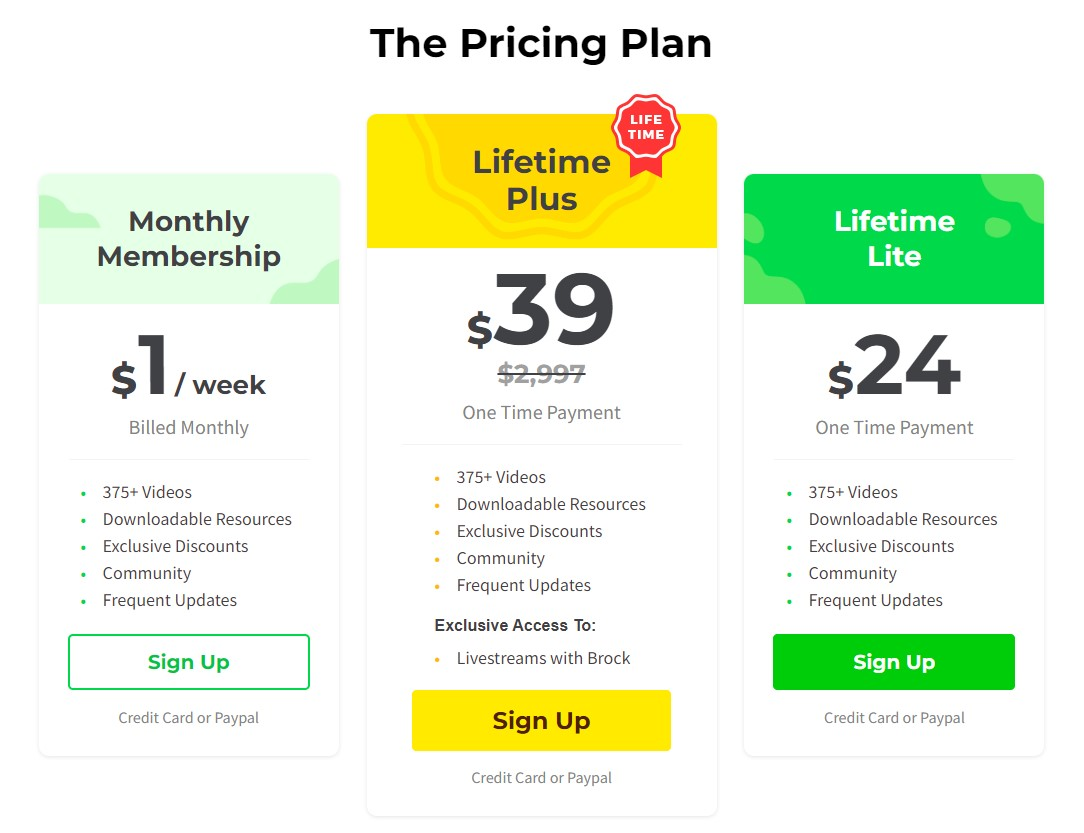 💡 Is The Last Amazon Course Worth It?
Considering that this might be the cheapest Amazon FBA course on the market, you might not have much to lose when trying it out. It can be a great starting place in the world of selling on Amazon without hurting your wallet.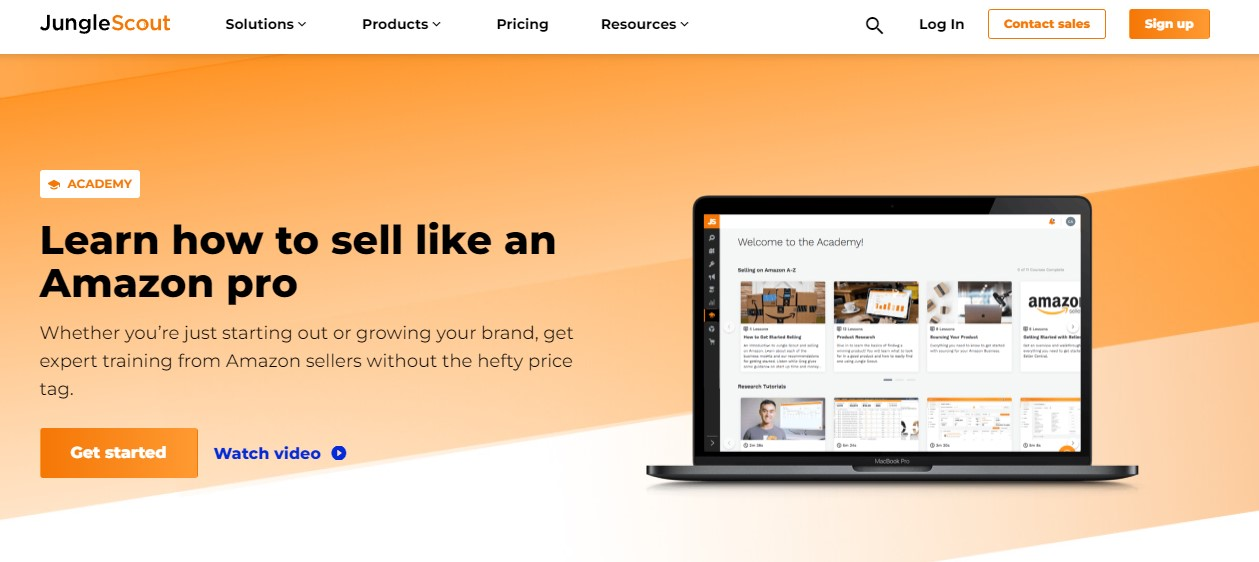 Jungle Scout started as a web app and Chrome extension, aiming to make selling on Amazon easy and stress-free. It helps with reaching customers and growing your business.
The Jungle Scout Academy course is there to help the subscribers of the app. It teaches the users how to use each tool and create a successful business on Amazon FBA.
🔑 Features
Live Q&A Sessions: You will get to talk to Amazon FBA experts using Jungle Scout and how you can make the best out of your business with it.
Free Step-by-step Case Studies: Through the case studies, you can model your business any way you want.
Six Main Modules: The course's six modules will help you set up shop on Amazon, do your product research and finally launch products and start selling on Amazon with the help of the Jungle Scout app.
Pros
There are no hidden costs - you can use all the features they offer once you are subscribed.
An extensive supplier database will help set up a network on Amazon FBA.
The tools they offer can give you valuable data for your business.
The customer support is very responsive and helpful with any problems.
Cons
The price is a little higher if you are also not getting (and benefitting from) the Jungle Scout app.
The only way to use Jungle Scout is through your PC - there is no mobile app, even though there is a Chrome extension (which is tough to use on small screens).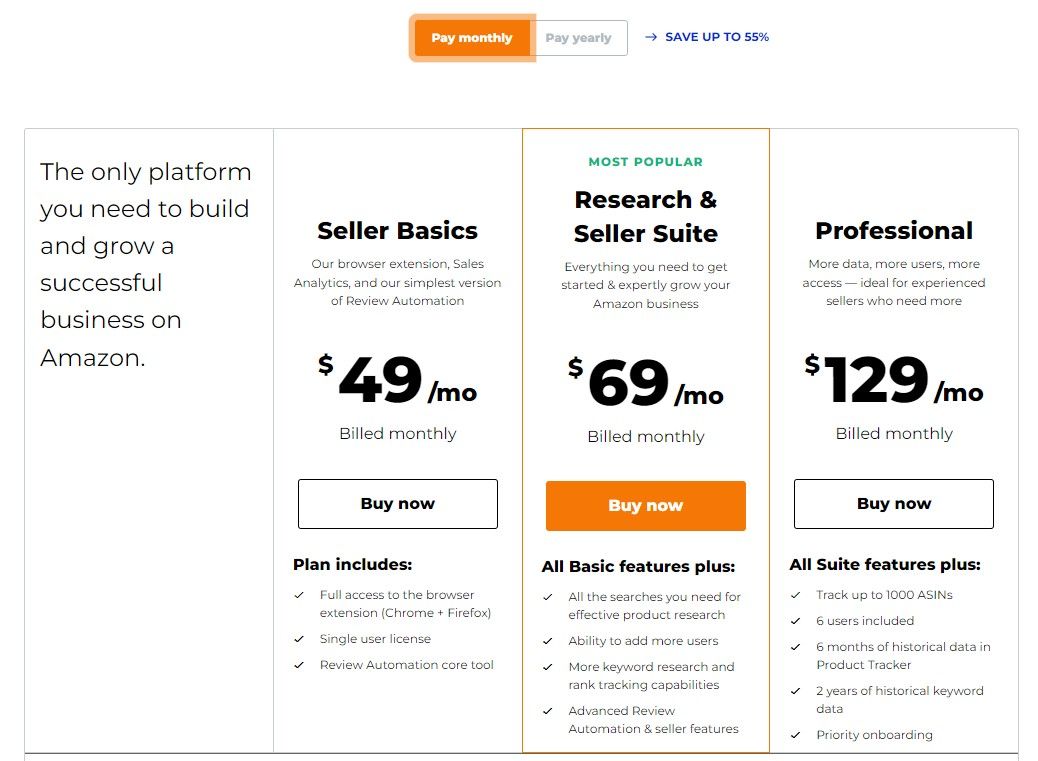 💡 Is Jungle Scout Academy Worth It?
Jungle Scout is a great Amazon FBA tool, and the fact that it comes with training videos and a course is a bonus. However, it will only pay off if you can benefit from it, so you already need to sell it on Amazon to use it.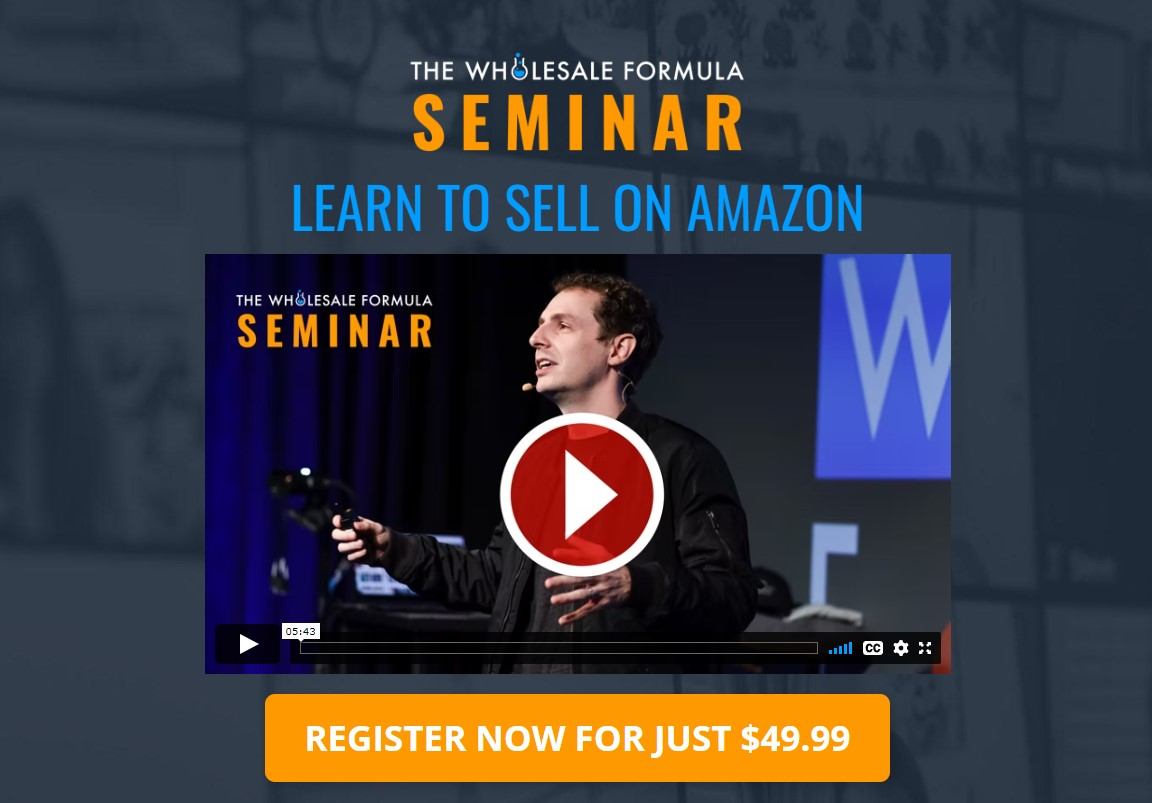 The Wholesale Formula is a course that focuses on selling wholesale on Amazon. The course teaches a business model called "Reverse Sourcing Wholesale," which is quite successful.
Therefore, unlike most of the other courses on this list, which teach private label or online arbitrage, Wholesale Formula will give you info about this unique yet successful model.
🔑 Features
Reverse Sourcing Wholesale: This is a model used by companies such as Amazon, Costco, and Walmart. Using it, you bypass the wholesalers. Instead, you get items to sell from the manufacturer.
The Wholesale Formula Facebook Group: You can share information, ask questions, and get answers from other sellers.
VA Launchpad: As a part of the training, you will also get a course on training your virtual assistants. This way, you can outsource a lot of your work.
Files & Resources: You will also be able to get templates to generate leads and contact brand owners and wholesalers. There is also a lot more resource to dive through.
Pros
Probably the most detailed wholesale course on Amazon FBA.
You will get lifetime access to all of their updates.
Wholesale Formula will give you unique intel about a new model for your business.
Cons
The course is costly.
You will need an initial capital of over five thousand dollars.
You cannot join at all times. Instead, you can only join annually.

Currently, there is no way to buy the course, so keep an eye on their website for more news.
💡 Is The Wholesale Formula Worth It?
This course is a unique FBA course because it teaches the students about the wholesale model. Generally, the courses will focus on retail arbitrage or private label models, so this is a unique opportunity to learn - if that is your focus.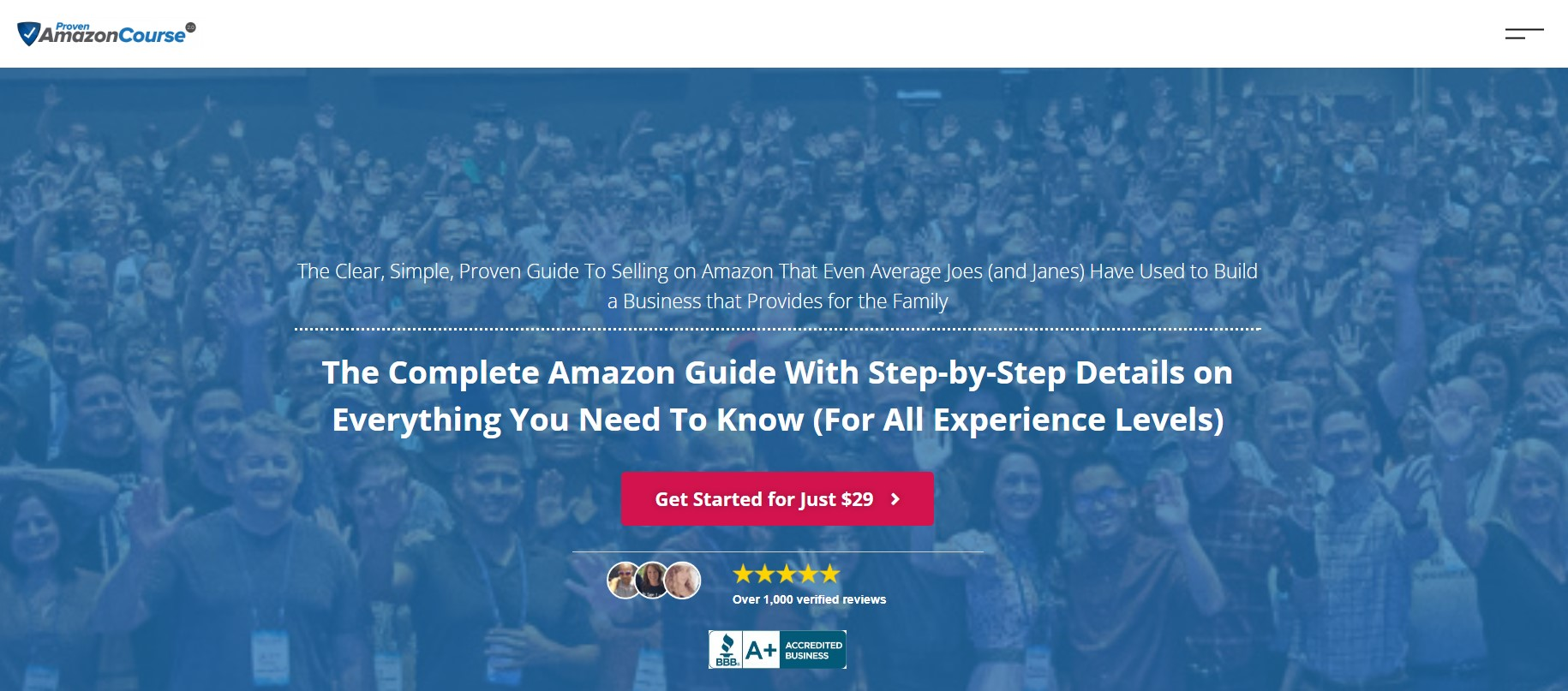 Proven Amazon Course stands apart from other courses because it doesn't only focus on one business strategy. Instead, the creator Jim Cockrum focuses on different strategies.
These include but are not limited to private label, wholesale, retail arbitrage, and many more. This makes Proven Amazon Course an exhaustive encyclopedia of FBA knowledge.
🔑 Features
Dozens of hours of video training content: Since there are a lot of topics to cover, you will get a lot of material covering everything from the basics to advanced topics.
Lifetime access to MySilentTeam.com forums: Proven Amazon Course offers an excellent platform for answering questions, interacting with other sellers, and learning together.
Access to the Proven Amazon Course monthly webinars: Jim Cockrum and the group regularly updates their content each month.
Access to their recommended tools and services: The course will also help you find the tools to grow and manage your business easily.
Pros
High-quality, engaging content.
Lessons are engaging, and you can listen to them more than once for better effect.
The course is relatively cheaper than other Amazon FBA courses for what it offers you.
Cons
A lot of material means there is a lot of work to do.
It also takes a lot of time to use.
The core training was last updated in 2018, so it is a bit outdated.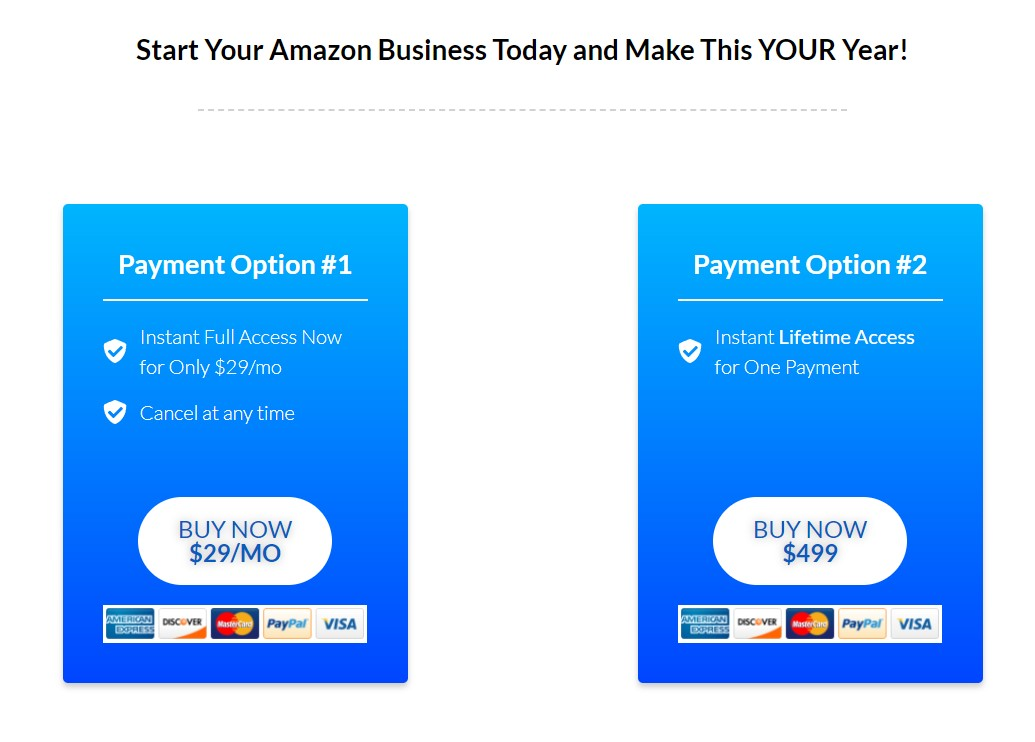 💡 Is Proven Amazon Course Worth It?
If you are a newbie in running an eCommerce business, then the Proven Amazon Course is a great starting point. With the low cost and a 30-day money-back guarantee, it's an ideal first course.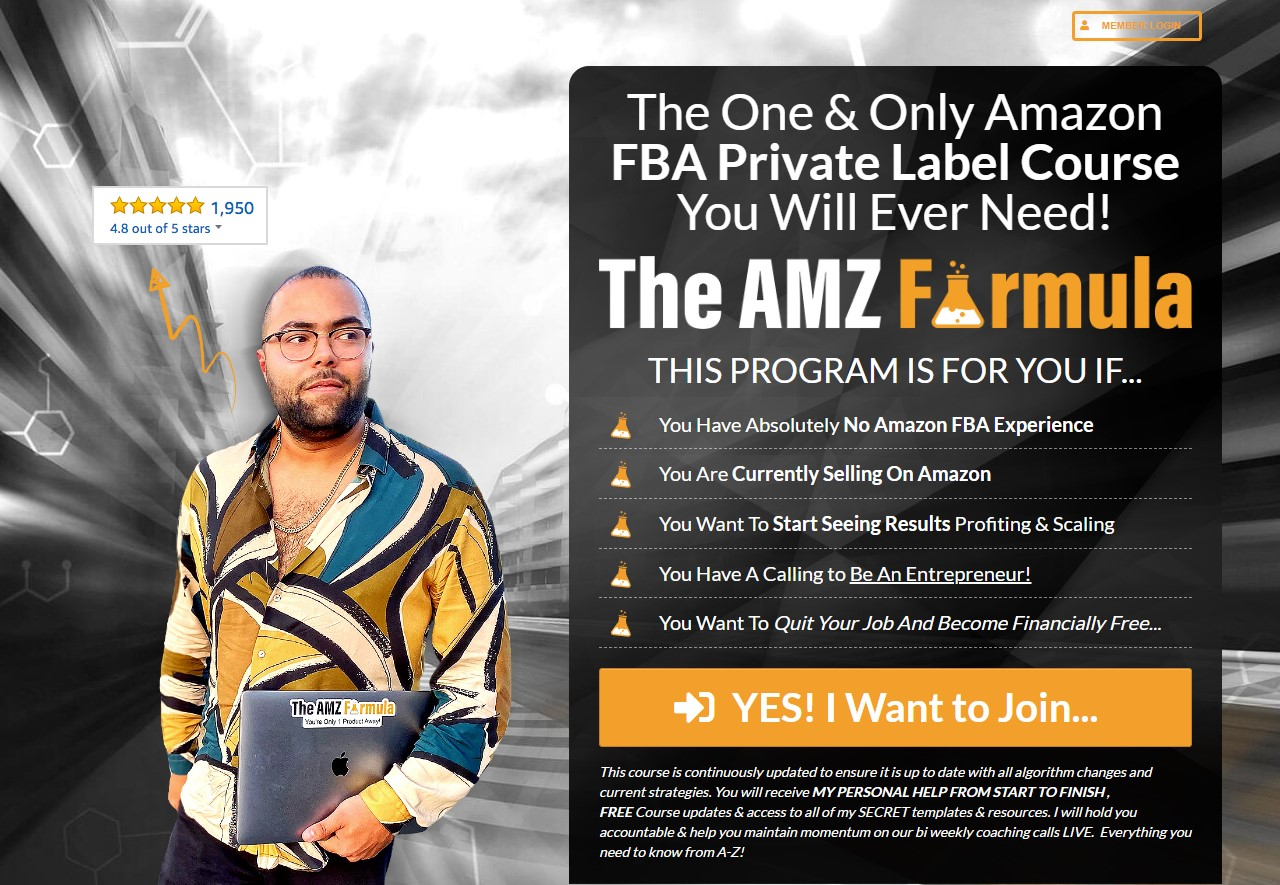 The AMZ Formula is a private label course that will teach you the secrets of its creator Joshua Crisp. With this course, you can build your business from nothing, and it includes modules on research, sourcing, and growing your business.
🔑 Features
Leveraged Research: The course teaches you over a dozen strategies to help you find the right products to sell.
Rapid Sourcing: The AMZ Formula teaches you about sourcing which large name brands use in their business.
Skyrocket Scale: The course will teach you how to reach seven or eight figures using Amazon PPC strategies and influencer marketing.
Pros
Good training materials.
The course is exhaustive and teaches a lot.
There are a lot of success stories coming from the course students.
Cons
The refund policy does not seem to be too reliable.
The business model they teach is tough.
The course is costly.

💡 Is The AMZ Formula Worth It?
The AMZ Formula seems to be an excellent course for the absolute beginners in the game. It gives you the basic steps, while the more advanced topics are explained in layman's terms so everyone can understand them.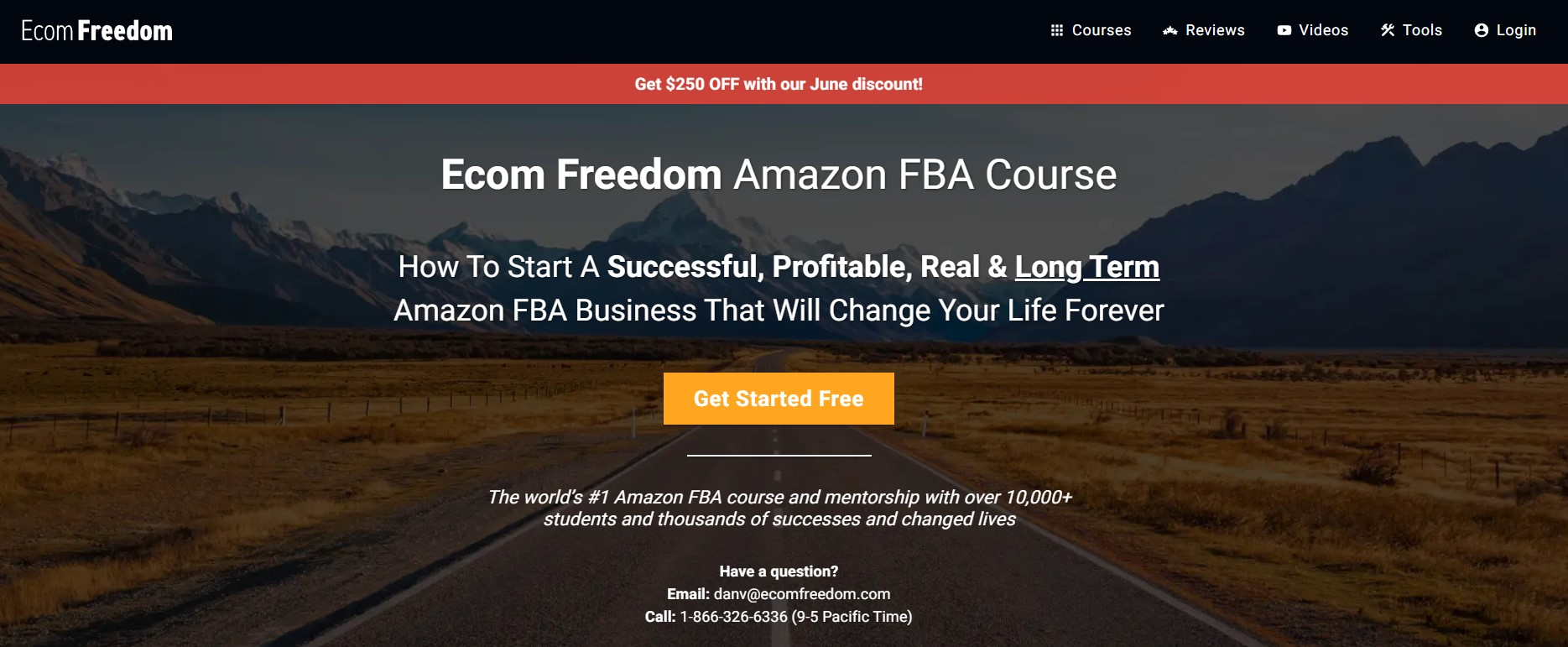 Ecom Freedom Amazon FBA Course is a private label course that will show you the ropes of starting your own business. It was created by Dan Vas, an entrepreneur who claims to have the roadmap to success that will get you to six figures in no time.
🔑 Features
Unlimited Mentorship: You can get mentorship over a Private FB Messenger to learn directly from them.
Lifetime Access: Once you are a member, you get access to the course materials, mentorship, and the Facebook group for the community.
100+ Hours of Content: You will get over one hundred hours of video tutorials that will demonstrate step-by-step guidelines to reaching seven figures in your business.
Pros
The course quality is outstanding.
The tactics they share with you will help promote your brand.
Ecom Freedom Amazon FBA offers a variety of advanced strategies too.
Cons
The course is not for advanced Amazon sellers.
It costs a bit more than some other entries on the list.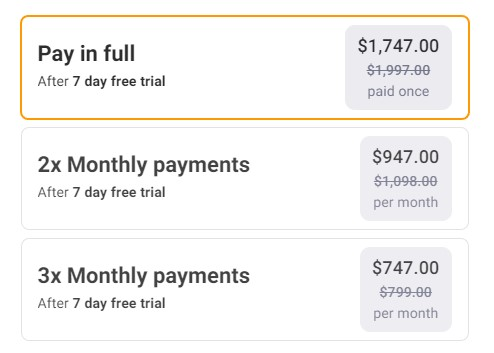 💡 Is Ecom Freedom Amazon FBA Course Worth It?
Ecom Freedom Amazon FBA is a bit expensive for beginners, but it justifies its price. However, the new sellers seem to be their target demographic, so you might not learn too much if you have already spent some time in the industry.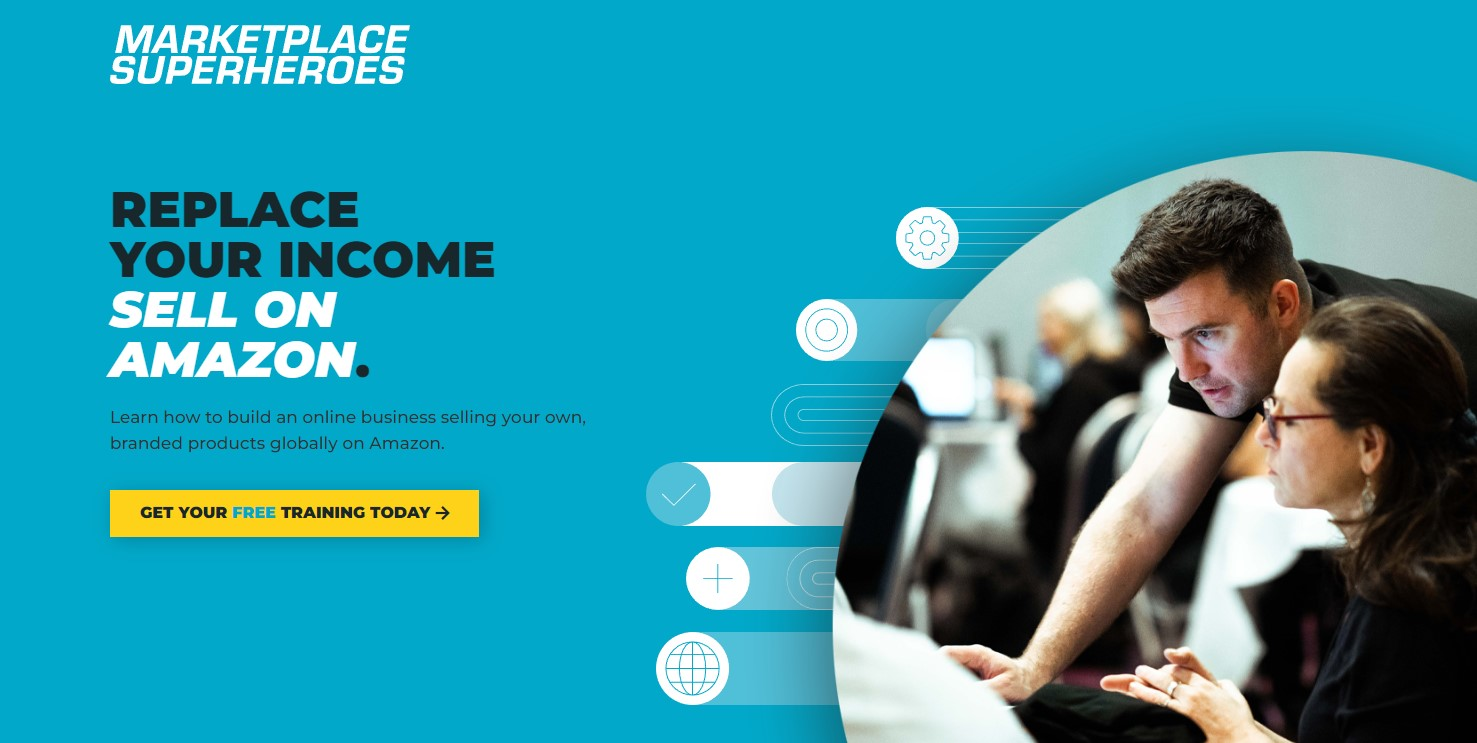 Marketplace Superheroes is the course that aims to help you build your Amazon business with ease and no stress. The creators have over twenty years of experience in eCommerce, and they promise to share their secrets with their students.
🔑 Features
The Member's Area: This feature offers nine training sections on various topics.
Fuel Your Empire: Learn how to find the best product listings on Amazon through examples by the creators.
Invincible Importing: You can learn about importing products with one of the many bonus packages that Marketplace Superheroes offer.
Pros
30-day money-back guarantee.
Marketplace Superheroes offer a free masterclass for seven days.
Cons
Some of their content is outdated.
The amount of content is very overwhelming.
There is no information about how much money you will need to invest at the start.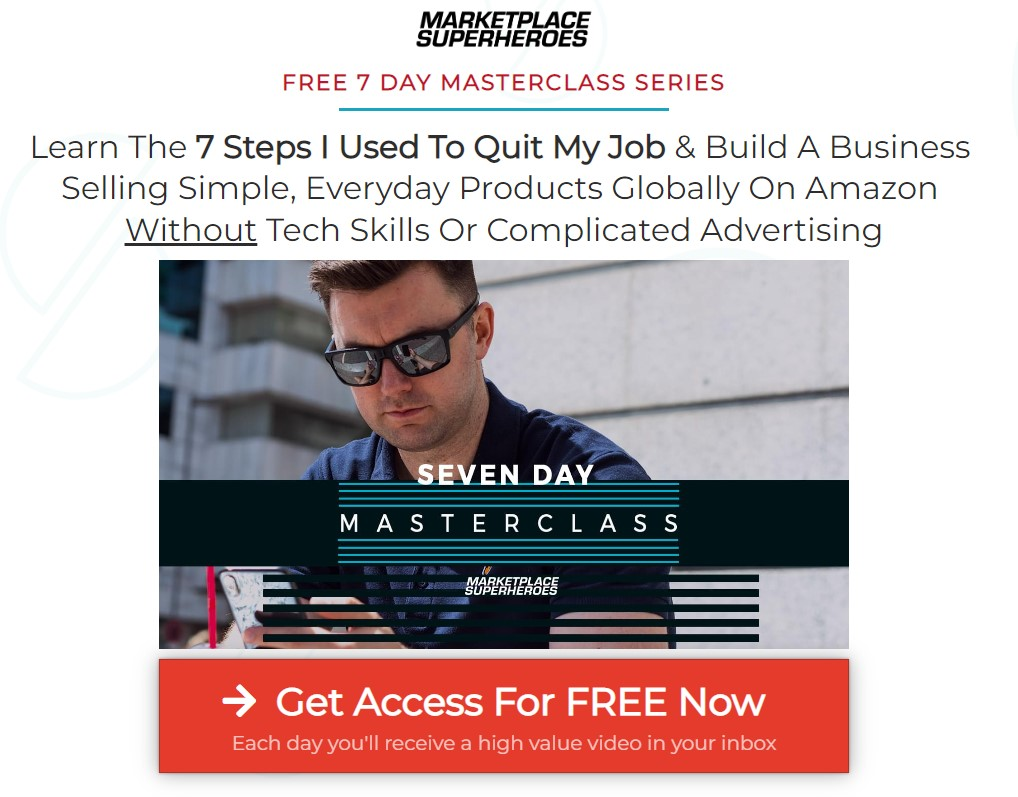 💡 Is Marketplace Superheroes Worth It?
Marketplace Superheroes have a good mix of tutorials for a low cost. Therefore, it is a training course that deserves a second look.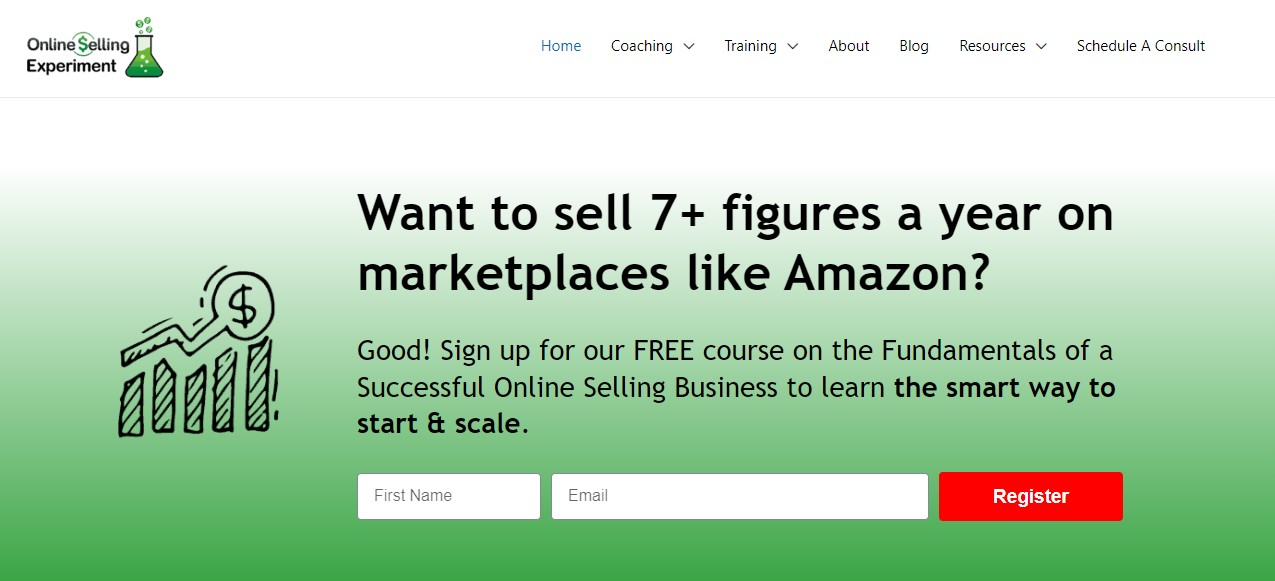 Online Selling Experiment is an up-to-date, exhaustive training course covering the topics of retail arbitrage, wholesale, outsourcing, and much more.
🔑 Features
Wholesale Accelerator: Online Selling Experiment teaches you how to streamline your product research and work with your suppliers.
Amazon Selling Coach: As the name suggests, Online Selling Experiment offers to coach for selling products on Amazon.
eBay Selling Coach: It is the same and offers you the chance to learn about selling on eBay.
Pros
There is a good variety of topics - from retail arbitrage to wholesale.
A very straightforward approach to setting up your business.
Cons
There isn't enough information about the course online - including reviews and user experiences.
The focus seems to be mainly on the United States territory.
You need to get a personalized quote.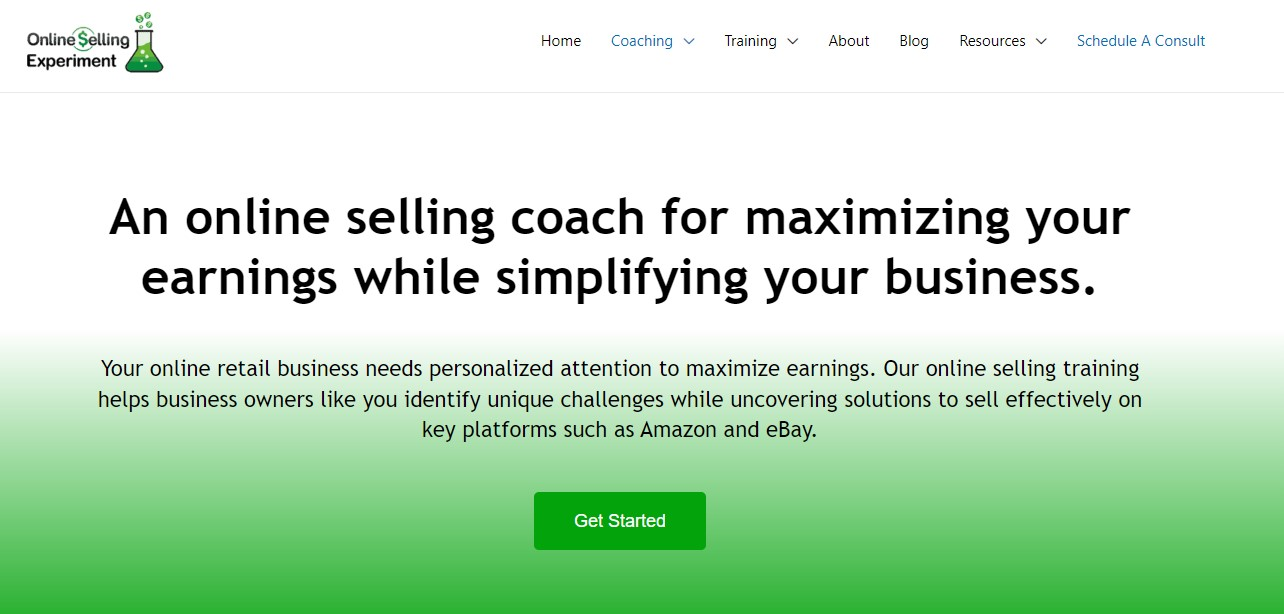 💡 Is Online Selling Experiment Worth It?
If you are from the United States and looking for an exhaustive basics course, this is for you.
FAQs
Which is the best course for Amazon?
Finding the best Amazon course can be a bit tough. The answer will depend on what you are looking for.
For example, in this article, we have outlined nine fantastic courses. They all focus on different things like Amazon PPC, retail arbitrage, private label, etc. You will need to decide on your model and then pick the course for you.
There are many other training courses you should look into too. Sophie Howard has the Blue Sky Amazon Course, which is also pretty good. Kevin David has an aptly named Kevin David's course that also deserves a second look.
Does Amazon FBA pay well?
The main question many ask is if you can earn significant money off of Amazon. To be completely honest, this depends on many factors.
For starters, your model will inform how much you will earn. But, then, it depends on the niche and the competition. While most sellers make $1,000 monthly, some make six or seven figures. So just remember that you are not Sophie Howard and keep your expectations realistic.
How much does an Amazon FBA course cost?
As you might have seen from this article, there is a massive variety in the cost of various FBA courses. While some are free of charge, others will make a dent in the budget.
When it comes to private label courses, the majority seem to be around $1,000. This price can jump up to even $10,000.
Conclusion
And that's it - the best Amazon FBA courses that we could find for you. You can use them to start up your Amazon business or just to start scaling it with ease.
We looked at various factors - from their cost to the level of expertise you need. We poured over the reviews to give you an honest assessment, but of course, we always encourage you to explore more for yourself.
Hopefully, one of these courses can help boost your Amazon career to extraordinary levels!
Which Amazon FBE course are you planning on using? Let us know in the comments below!