With such an abundance of offers, it can often be tough to pick the right online course platform.
Are you trying to find the platform with the best online courses? Or can you create online courses that can captivate the audience but are unsure where you can post them?
In recent years, there has been an influx of online course platforms. All of them offer different things when it comes to creating and monetizing content. While some focus solely on technical aspects, some will give their students a plethora of features to improve every part of their lives.
With the advent of the internet - and the current pandemic forcing people into their homes - online learning platforms have gone through quite a boom. SkillScouter writes that the global e-learning industry has grown by 900% since 2000.
If you want to find the best online course platforms and start learning today or create and sell online courses, we are here to help. Today, we look at some of the best online course platforms.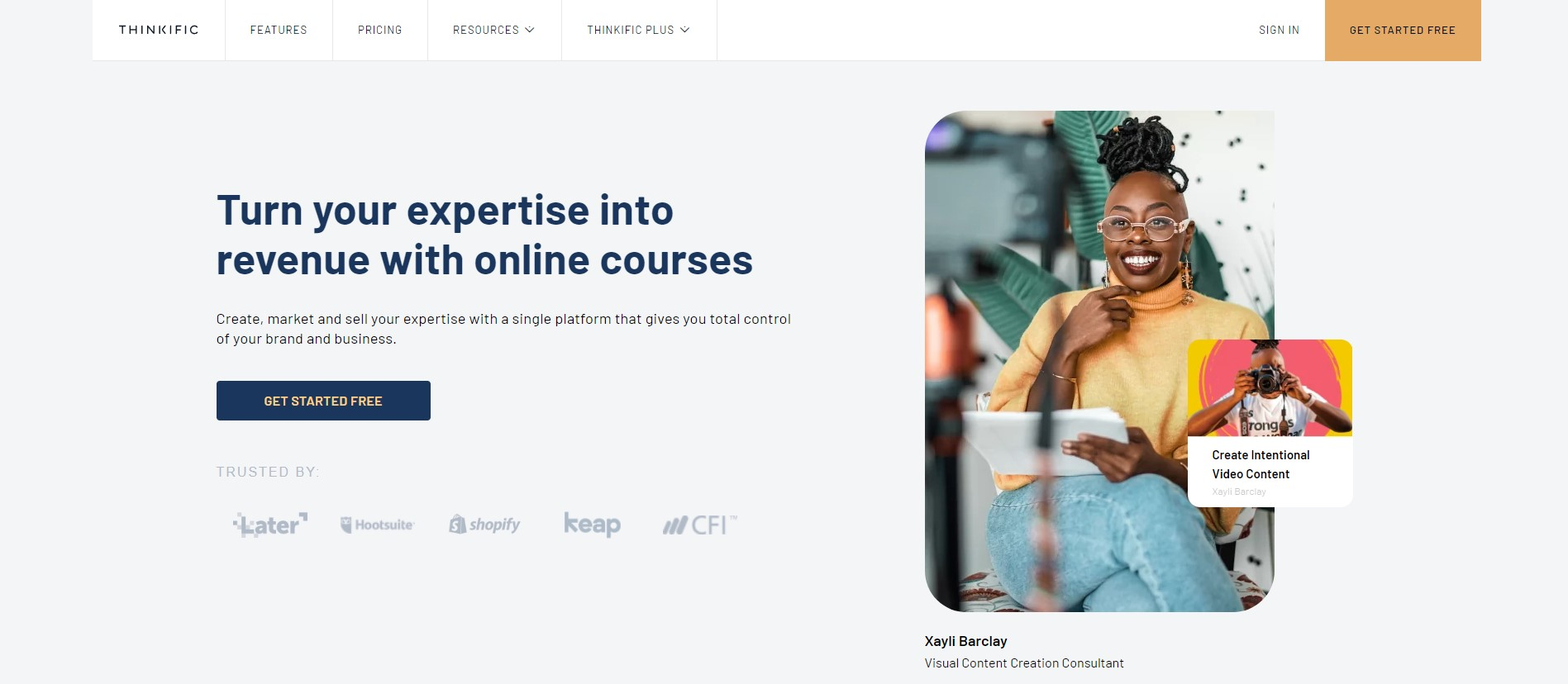 If you are looking for an online course platform that will help you easily and quickly create your own courses, then Thinkific is for you. It is an all-in-one online course platform that will help you get in touch with thousands of consultants and experts with just a few clicks.
🔑 Features
Flexible course builder full of content lets your unique vision shine through
The management systems they offer will help you build your business from scratch
Their excellent customer support will help you every step of the way
Create video lessons or start teaching online live - Thinkific will help you with both
Pros
Their online course creation software lets you edit your course based on the feedback you receive
Easy to set up online course creation platforms are hard to come by - and Thinkific is one of them
A lot of companies consider it one of the best online education platforms in the game
Cons
The pricing seems to be a bit steeper than a lot of other online course platforms - with the basic plan starting at $39 per month
Not all plans will let you offer online degree programs - if you want to publish a certificate, you might need to upgrade
There have been reported issues with image upload - only JPG files seem to be able to work with the platform

💡 Is Thinkific Worth It?
If you are a small business owner, a consultant, or a creative, then Thinkific is the online course platform for you. Even professional associations and larger companies use the platform, and many universities offer the best online courses here.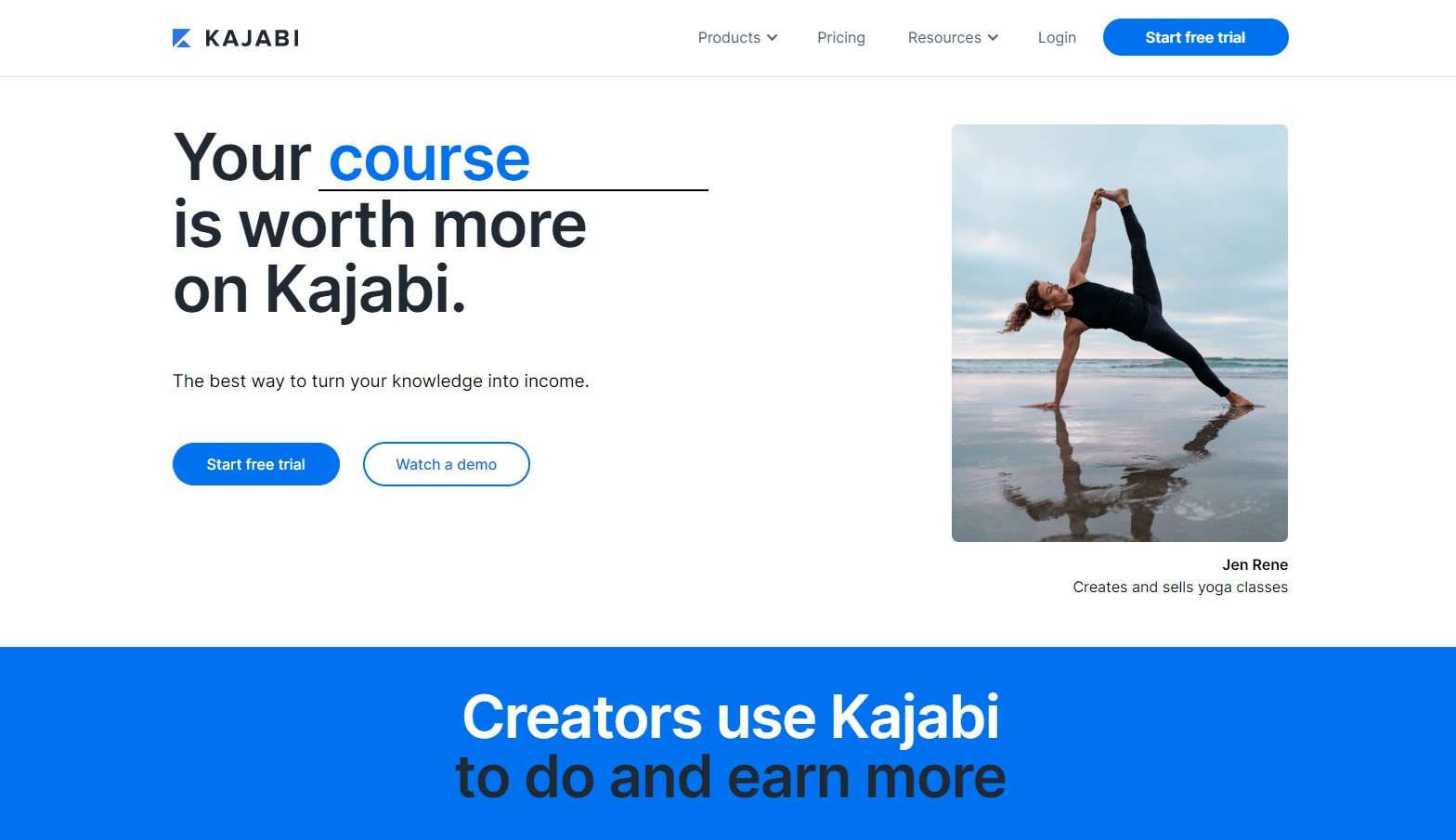 If you want to start your own website that will sell online courses and digital downloads, Kajabi is your platform. It integrates with your learning management systems directly, whatever type of a system they might be.
Their web development tool is easy to use with its drag and drop features, but you can also go into more detail by accessing the code editor. So if you want to start your online community from the ground up, Kajabi is where you want to go.
🔑 Features
Kajabi offers a plethora of customizable templates that you can play with to make the perfect landing pages for your website
You can connect your custom domain to Kajabi Subdomain so people will always know where to find you
Kajabi offers an extensive image library that you can use for any intent or purposes
Pros
Kajabi's onboarding process is terrific - from their training courses to the finished product, you will never feel alone
This online course platform is often one of the top recommendations when it comes to people venturing into eLearning
Cons
Sometimes, it struggles when integrating with 3rd party software
Customer service seems to have deteriorated in the recent years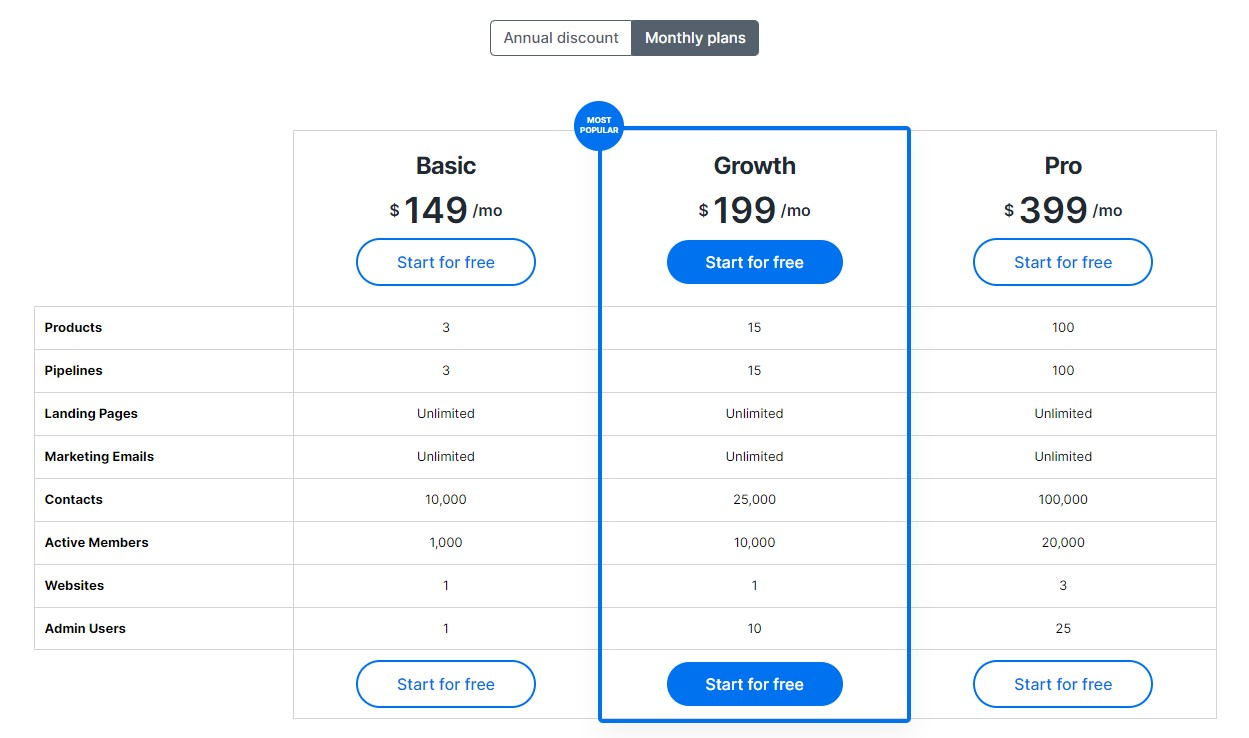 💡 Is Kajabi Worth It?
Kajabi is a website builder. Therefore, if you are not in the game of creating your own online course business, then this might not be the best tool for you.
If you are an entrepreneur looking to create online courses with a need for good marketing automation tools, then Kajabi is something you should look into.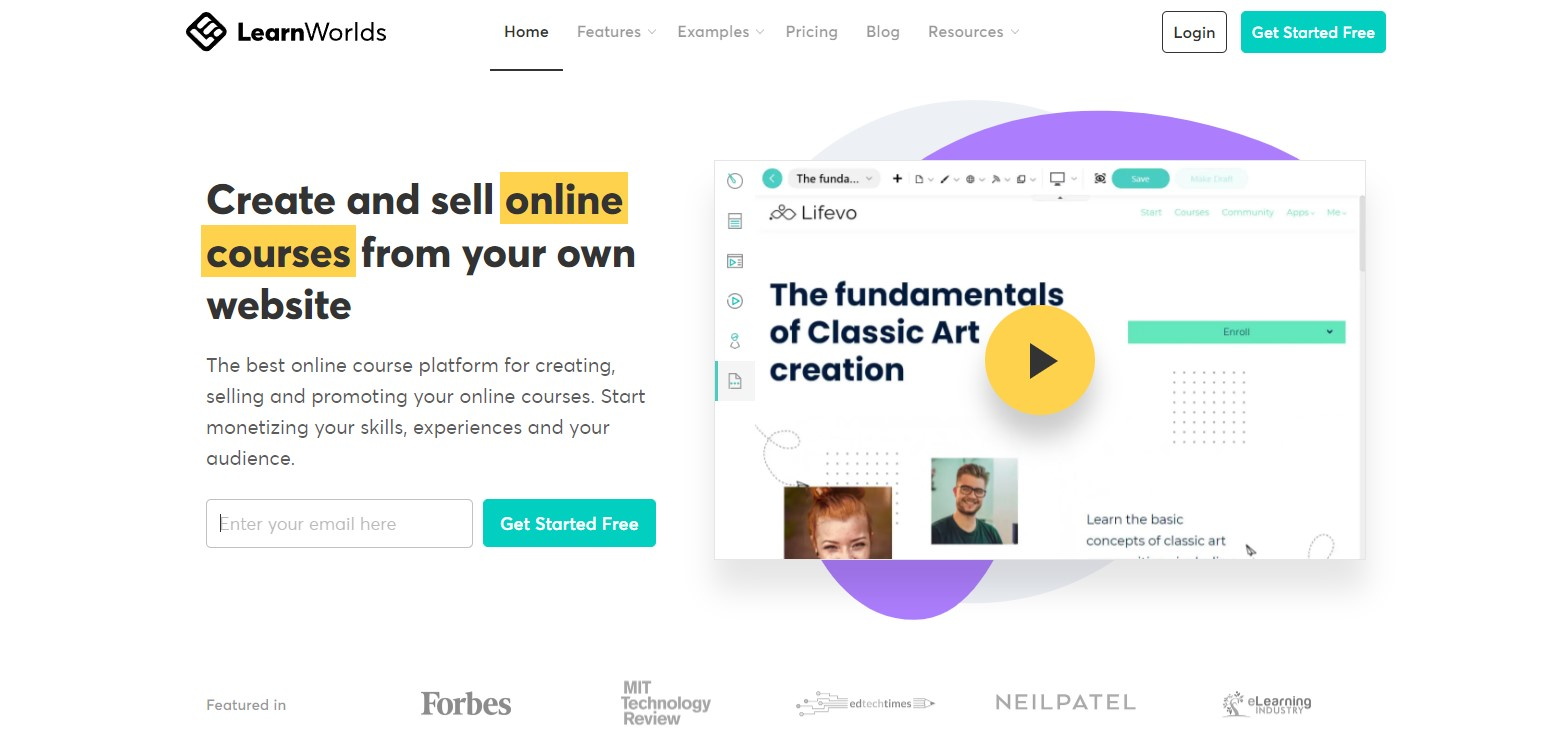 If you are a business looking for the best online course platforms for training your employees, Learnworlds might be your tool. It is a user-friendly, white-labeled could-based LMS that thrives thanks to its versatility.
You can create online courses that suit your needs, evaluate the performance of course takers and receive graded assessments. You can even repeat the tests to see how your employees have improved over the course.
With Learnworlds, you will be able to help your HR department with the onboarding and training process. In addition, your employees will be able to build their skills thanks to your excellent online course with ease.
🔑 Features
Learnworlds mainly focuses on academia and education - and thrives in this environment
You have a built-in Course Authoring as well as LMS, which makes the course creation process very easy
The tool lets the author publish and track your online courses with ease
Pros
Learnworlds as a platform is very stable and accessible, with little to no bugs encountered
The tool has free courses for its users, which offer support and guidance
The team behind the platform seems to be very responsive and helpful
Cons
The Drip email feature requires you to add users 24 hours before emailing them, which can cause some frustrations
The customization of the interactive elements seems to be pretty limited to a number of templates that are on offer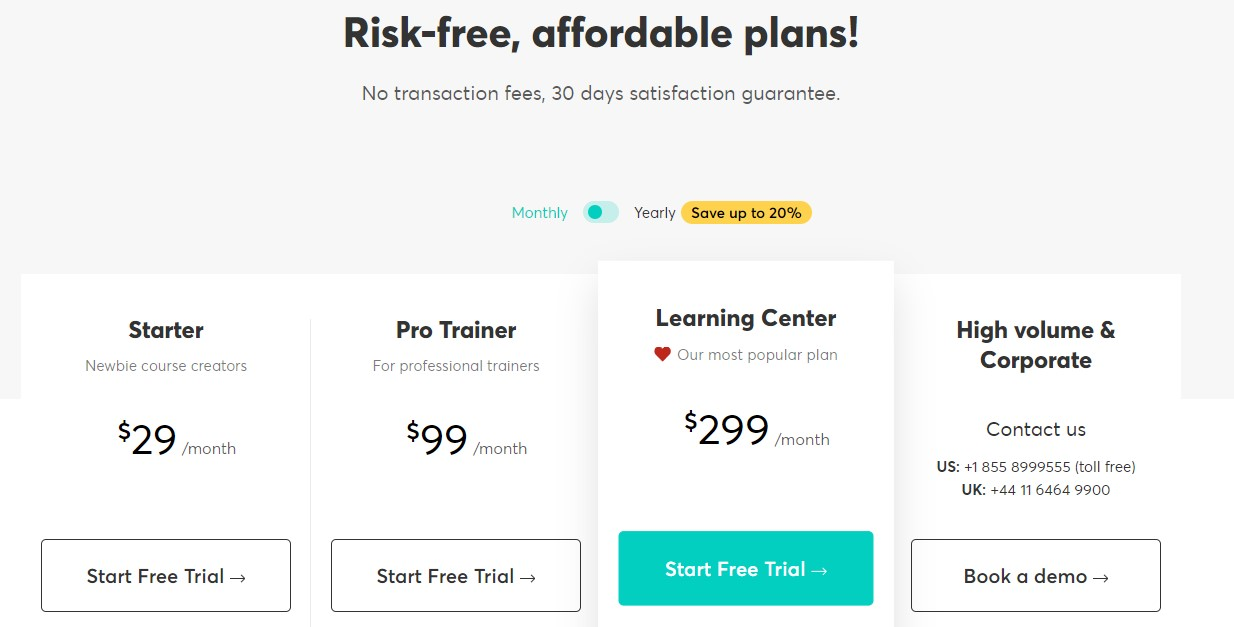 💡 Is Learnworlds Worth It?
Learnworlds will not be for everyone. It is a platform that focuses on employee training, education, and academia. Therefore, it is best suited for entrepreneurs, eLearning companies, and corporate training opportunities.
If you are a creative looking for a good course creator; or want to sell courses online, this might not be the platform for you.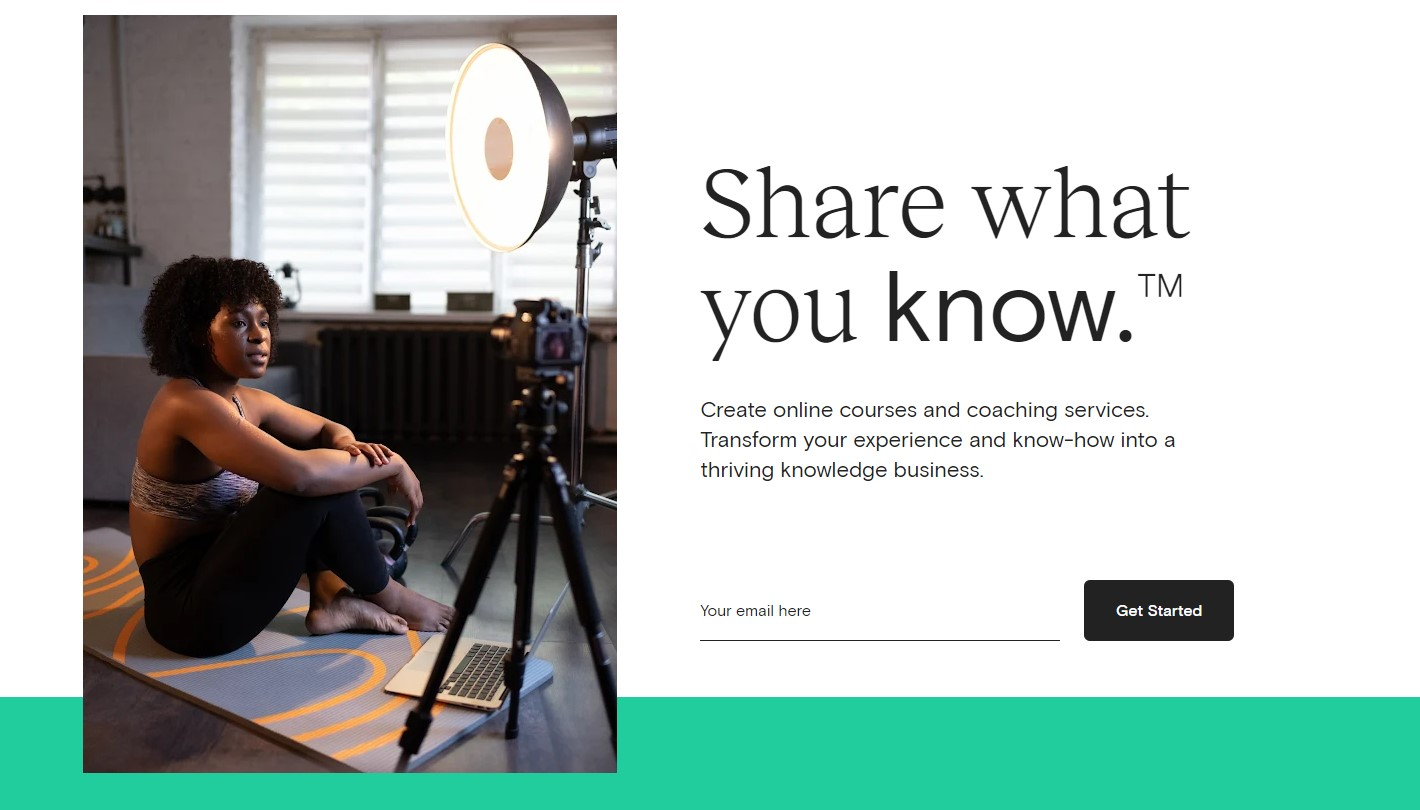 When it comes to cost creation software, Teachable is one of the best. Whether you are an entrepreneur or a creator, this tool will help you create fun and engaging courses.
Not only that, but you will be able to create and sell online other content. With Teachable, you can make videos, lectures, and quizzes too.
It will also help you deal with transaction fees, so you don't need to deal with VAT, taxes, and similar hassles. Finally, you will also be able to get a lot of feedback on anything from course sales to surveys.
🔑 Features
Teachable comes with an activity dashboard over which you can monitor your online teaching and the feedback you receive on it
Customizable templates which come with the tool's course builder will help create courses that match your branding
Teachable comes with Course Authoring and Publishing features which make it an easy to use course platform
Pros
Creating courses through Teachable is easy and enjoyable
There is a free plan which lets you create a course and see whether it is a good match for your students
It is effortless to get started with Teachable's learning management systems
Cons
If you are from the USA, then payout options might cause a problem
They used to offer unlimited courses; however, they have recently added a hard limit on what you can upload - which many didn't like. Therefore, make sure to check what you get in your plan

💡 Is Teachable Worth It?
Teachable seems like an excellent platform for entrepreneurs, small business owners, and creators. This might be your tool if your goal is to sell online courses and share what you know.

Podia is a platform where you can quickly sell online courses and digital downloads. It promises to help you start earning money by doing what you love.
You can create a fantastic course marketplace for your digital content with only a few mouse clicks. It can even help you advertise your online course on marketplaces through its marketing tools like newsletters.
Moreover, it can help with transaction fees and processing payments - and all of this wrapped into one simple platform. You do not need any extra knowledge or separate plugins - Podia helps you with it all.
🔑 Features
Podia focuses on academia and education and is excellent for Asynchronous Learning
It also offers a mobile learning management system for those people who want to learn on the go
Test/Assessments feature will help you gain feedback and regulate your online course based on it
Pros
The design of the platform has received excellent reviews - some say that due to this, it is the best online course marketplace out there
Their marketing tools will help you reach and, more importantly - retain more people
Podia makes selling online courses easy and fun
Cons
They do not offer an ability to categorize products, which is not the most user-friendly online course marketplace design
The customization is lacking if you are looking into embedding codes and more advanced branding opportunities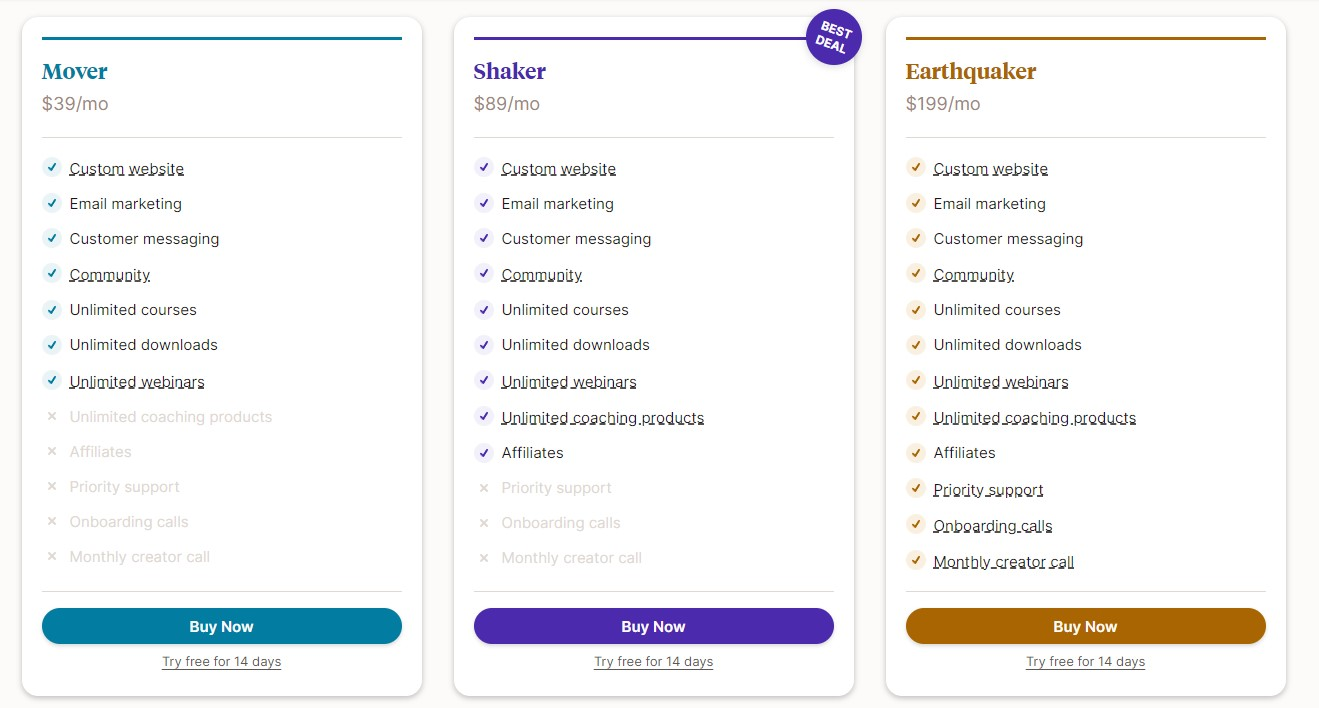 💡 Is Podia Worth It?
Podia is for developers, marketers, and creators who want to reach more people. If you want to build the best online course marketplace, this is for you.
Its marketing automation is also beneficial to those who struggle with marketing tools and handling these themselves.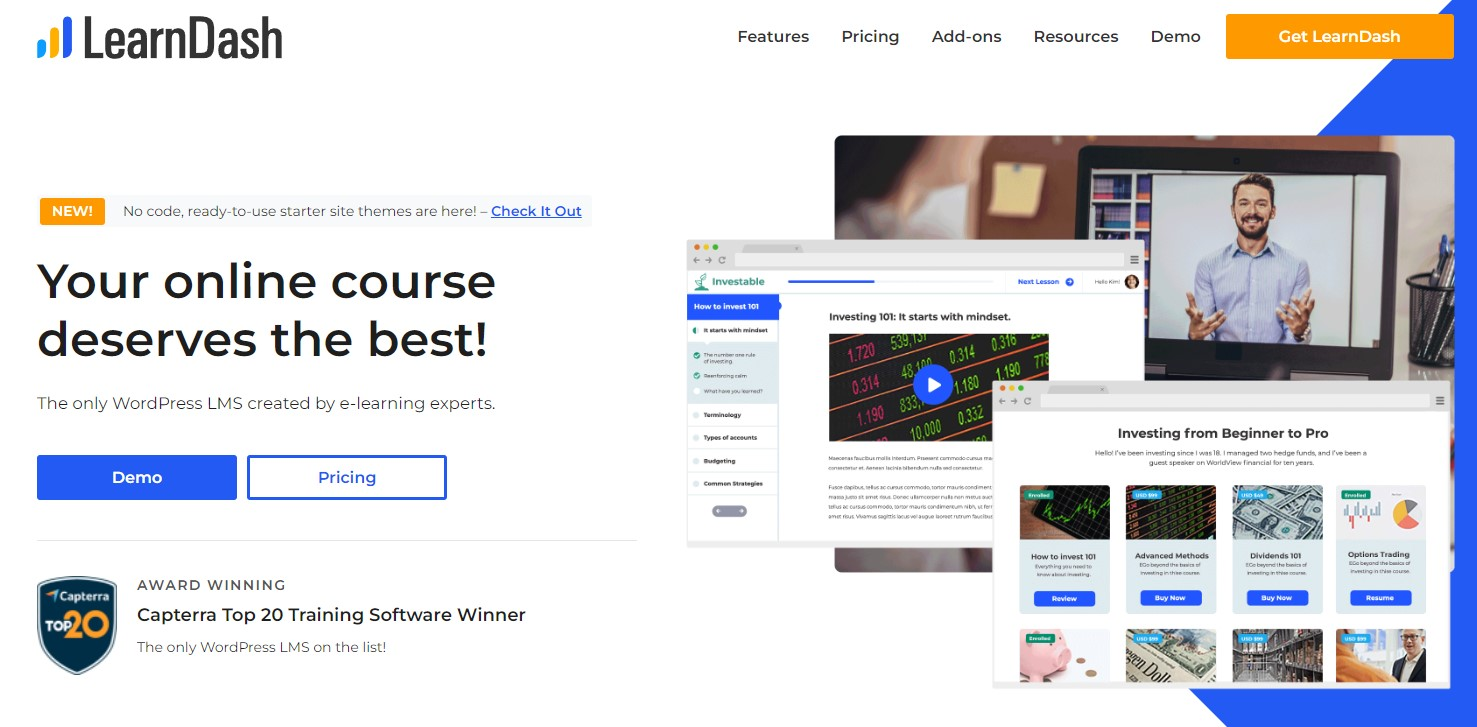 LearnDash is the #1 choice of Fortune 500 companies and many universities and training organizations.
If you are in the business of selling courses, then you might want to give them a look. They also have a course builder that can help you create video lessons and other digital downloads and create a course marketplace for them - and it's all through WordPress.
🔑 Features
LearnDash allows both Asynchronous and Blended Learning
There are certification and licensing features for you to add to their course builder
Mobile Learning is available for those who prefer it
Pros
The course creator has a lot of capabilities, and the add-on library also helps you learn how to utilize it to its fullest potential
There is a lot of praise about the Course Grid View and its custom layout, which makes sales pages very pleasing for new (and returning) clients
The customer support system is great
Cons
The tool is connected to WordPress, so you will need some knowledge of it to make the best online courses possible
The URL structure is not the best - so do not expect a custom domain. This also makes SEO harder to work with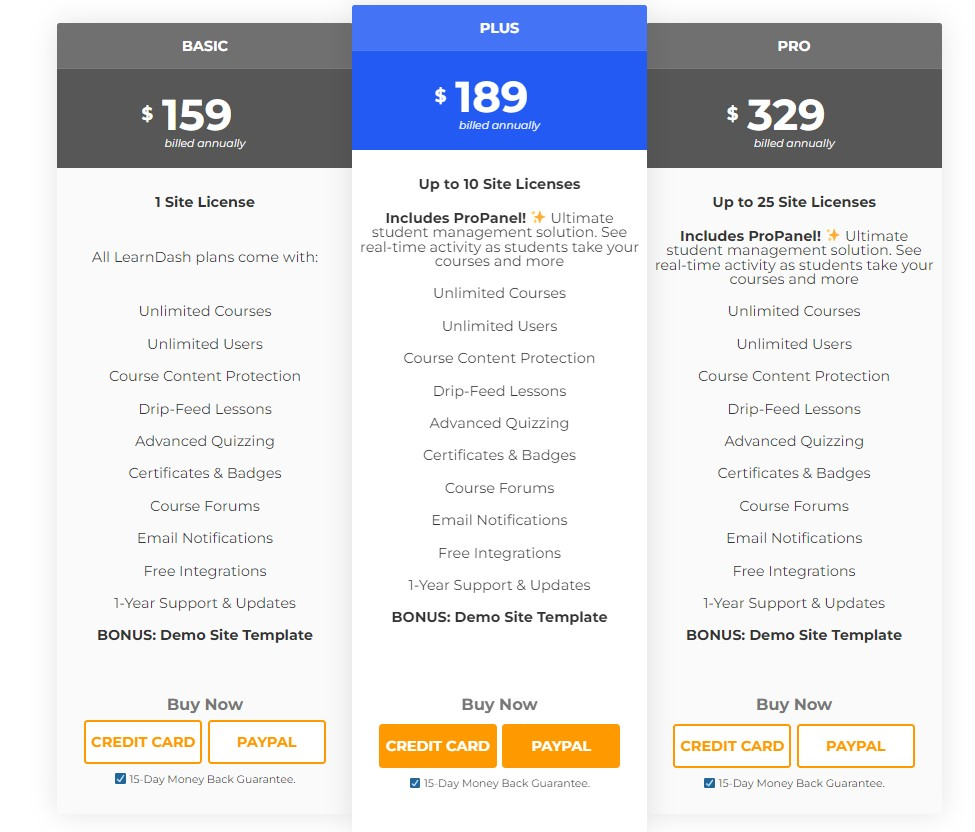 💡 Is LearnDash Worth It?
LearnDash is capable of supporting businesses and organizations of every size. So whether you are looking for a good course platform or an online business, this is a tool worthy of your time.
However, if you are not too keen on working in WordPress, you should probably avoid LearnDash. It does have a good library, though, so if you are willing to learn about making online classes here, it might pay off.

Ruzuku is a learning management system that was designed for teachers. You will be able to create unlimited courses with every plan, track the students' progress, create audio and video lessons, and do much more.
What sets Ruzuku apart from other platforms is that they focus on being an online course platform made for beginners. They are well aware of the difficulties of finding the best online course platform, and so they try to offer the perfect solutions for this.
🔑 Features
Ruzuku offers the chance to create unlimited paid courses for free
Your students will be able to respond through images, PDFs, and videos, as well as the standard methods
The platform offers daily backups so that nothing can get lost
Pros
Ruzuku is great for people with no technical skills when it comes to online course creation software
The interactive elements and interface are straightforward to use and engaging to students
All plans offer unlimited students and zero transaction fees
Cons
They only support Stipe and PayPal, though they seem to be working on more
While easy, the customization options are minimal
Customer support can reliably only be reached by email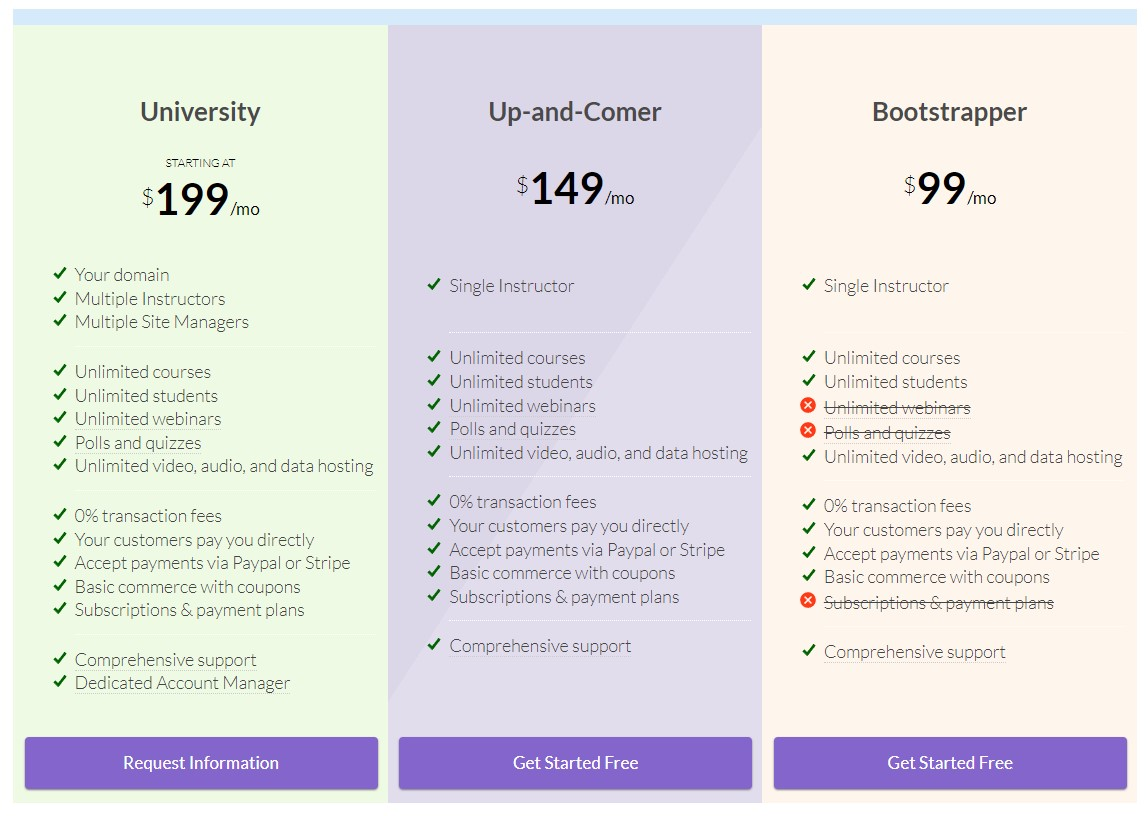 💡 Is Ruzuku Worth It?
Ruzuku is a cloud-based online learning platform that targets beginners and teachers. However, if you do not fall into these categories, there might be some more complex tools.
There is also no free plan on offer, and the pricing starts at $99.00 per month. This might be too steep for people looking for the best online course platforms, even with the unlimited courses offered.

Academy of Mine has been proclaimed one of the best online learning platforms by one of the most popular software reviewers Capterra. It lets you customize your online teaching and upscale it if the numbers start growing.
Its primary focus is training customers, partners, employees, and B2B companies. You can also integrate it with external software through its API. Finally, its creation software includes PPT, PDF, video, and more.
🔑 Features
It has reasonable API and integrations feature to help you connect with your favorite web applications
Its eCommerce feature allows you to use to create unforgettable sales pages and start earning profit fast
The Reporting & Analytics feature helps you find which online course is the best one so you can maximize your success
Pros
For short term growth, Academy of Mine is one of the best online course platforms in the game
The tool helps you boost your course sales through its analytics feature and slick sales pages design
The customer support is always helpful and ready to jump in with a solution to any problem you run into
Cons
There are some issues with uploading multiple files to a course
Making minor edits can be frustrating due to sometimes longer loading times
Academy of Mine has a steeper learning curve for beginners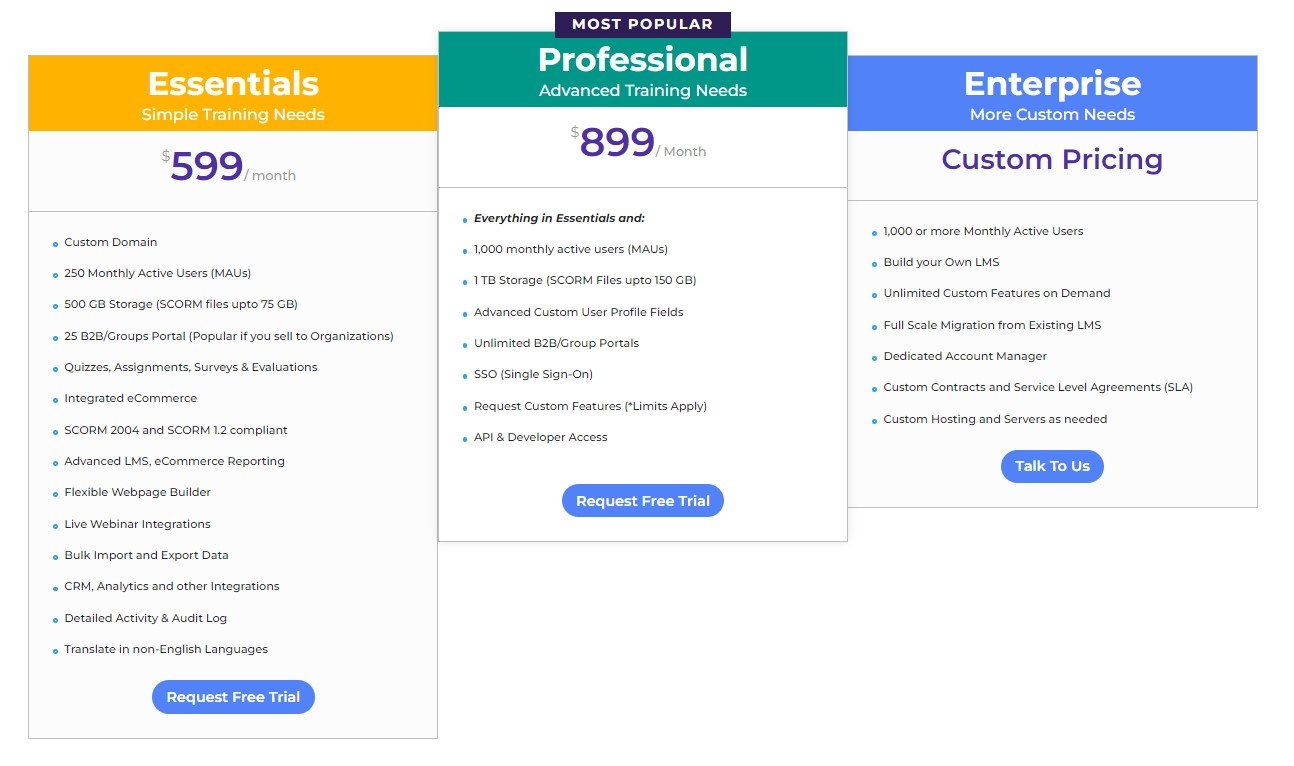 💡 Is Academy of Mine Worth It?
Generally speaking, Academy of Mine is best for organizations looking into employee training and giving away certificates. If you are not looking into HR Training, healthcare, law, etc., you should look into other online course platforms.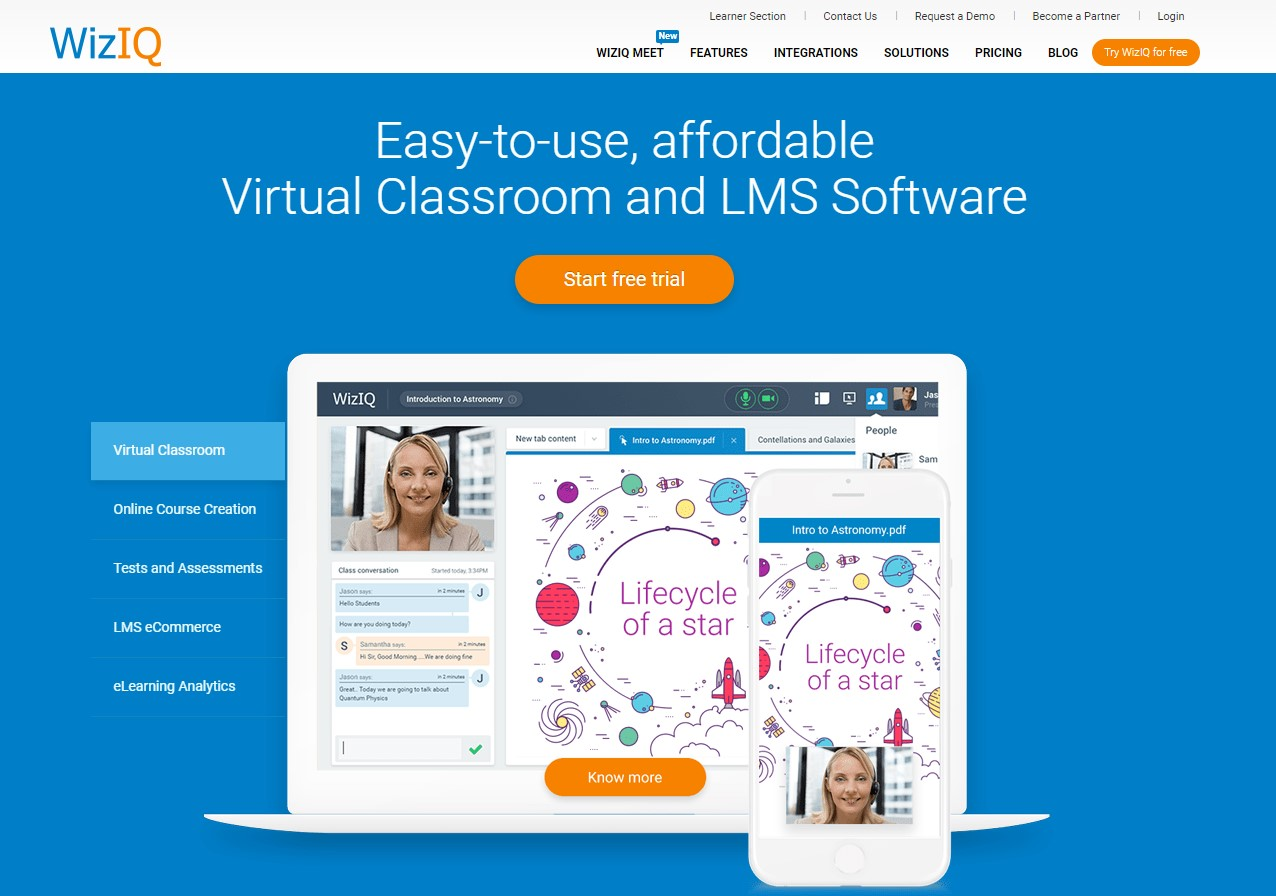 WizIQ is an LMS that has a number of target groups in mind. It was built for tutors, public administrators, educational institutions, and businesses of any size.
With this tool, you will be able to schedule and deliver your online courses with ease. There is also a course builder with tests and assessments to help you keep track of your students.
🔑 Features
The Virtual Classroom feature lets you hold HD video conferences, and it has an online whiteboard to go along with it as well
The Reports and Analytics feature will help you track how you are selling courses and help you boost your performance
Mobile Learning will help your students to learn on the go
Pros
The reports feature lets you track the progress of your students and follow how they improve as they go
There are features that allow you to record the classes and share them later
The aesthetics and interface are pleasant and easy to use
Cons
There have been some audio errors known to pop up from time to time
Customer support does not seem to be the best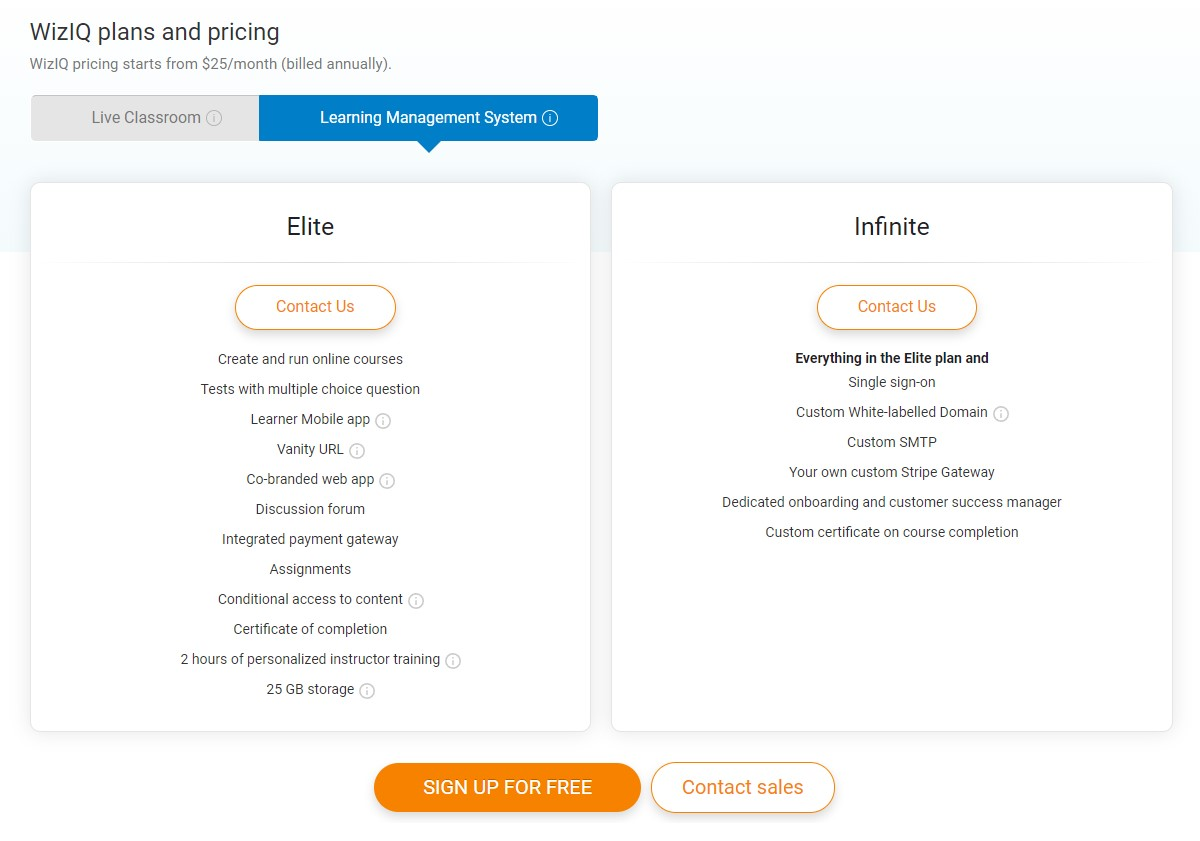 💡 Is WizIQ Worth It?
There are many polarizing opinions about WizIQ, especially regarding its customer support. But, for now, the tool seems to be best suited for colleges and universities and large and mid-size businesses.
If you need some help setting up your course platform or are not technologically inclined, you might want to avoid this tool due to the number of bugs the users have complained about.

When talking about the best online course platforms, Udemy is often one of the first people to mention. If you are looking to sell online courses, it is probably the first thing you have checked - and there is a reason for that.
Udemy offers you the chance to sell courses and online classes the way you want to. You can also expand your professional network on the platform, which houses some of the most popular online courses.
🔑 Features
Plenty of resources on how to create your course
Their curriculum pages and instructor dashboard will help keep everything in order
Their affiliate program can help your course sales more than any other platform
Pros
Udemy comes with brand recognition - it is one of the most popular online learning platforms, so the courses there are always top-notch
Udemy library is constantly changing and improving, which makes online learning exciting for beginners and veterans
The platform can also help train employees through Udemy Business
Cons
Name recognition is a pro but also a con because it will take a while to be able to push your online course through the sea of other online courses
There aren't many gamification elements and motivating factors that can make course completion rates lower
Sometimes the sales pages are confusing to navigate and get to the things you have already bought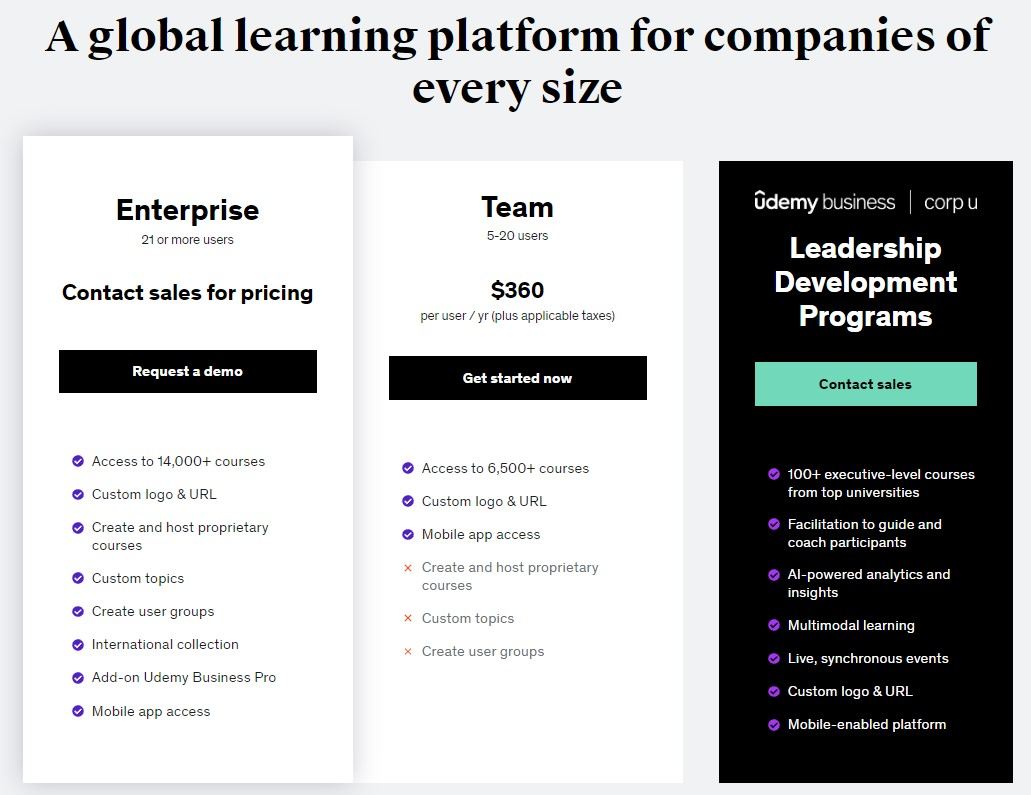 💡 Is Udemy Worth It?
Udemy is made for everyone, but you might want to look into Udemy Business as a small or large company looking to train your employees.
It is not for those who want to start selling courses overnight because it might take some time to break through all the courses on the platform.

If you are a business professional looking to improve your team, then Skillshare for Teams is the way to go. This creative learning platform will help companies and teams looking to improve people's well-being and their professional development.
With Skillshare for Teams, you will be able to develop new skills, learn from the experts, and get the most out of each online course you take. This way, you will improve your employee engagement, retention, and growth.
🔑 Features
Skillshare supports Asynchronous Learning - take your online course at your own pace, whenever you want
Their Learner Portal will help manage your team's progress and the courses they take
Mobile Learning will help your teams learn on the go
Pros
Skillshare is very easy to use and navigate
The brand recognition Skillshare comes with will ensure your online course is a good one
Their customer service received high praise
Cons
Just like with Udemy, it can sometimes be tough to sell courses on the platform
On the other hand, it can also be tough to find the best online course due to the amount on offer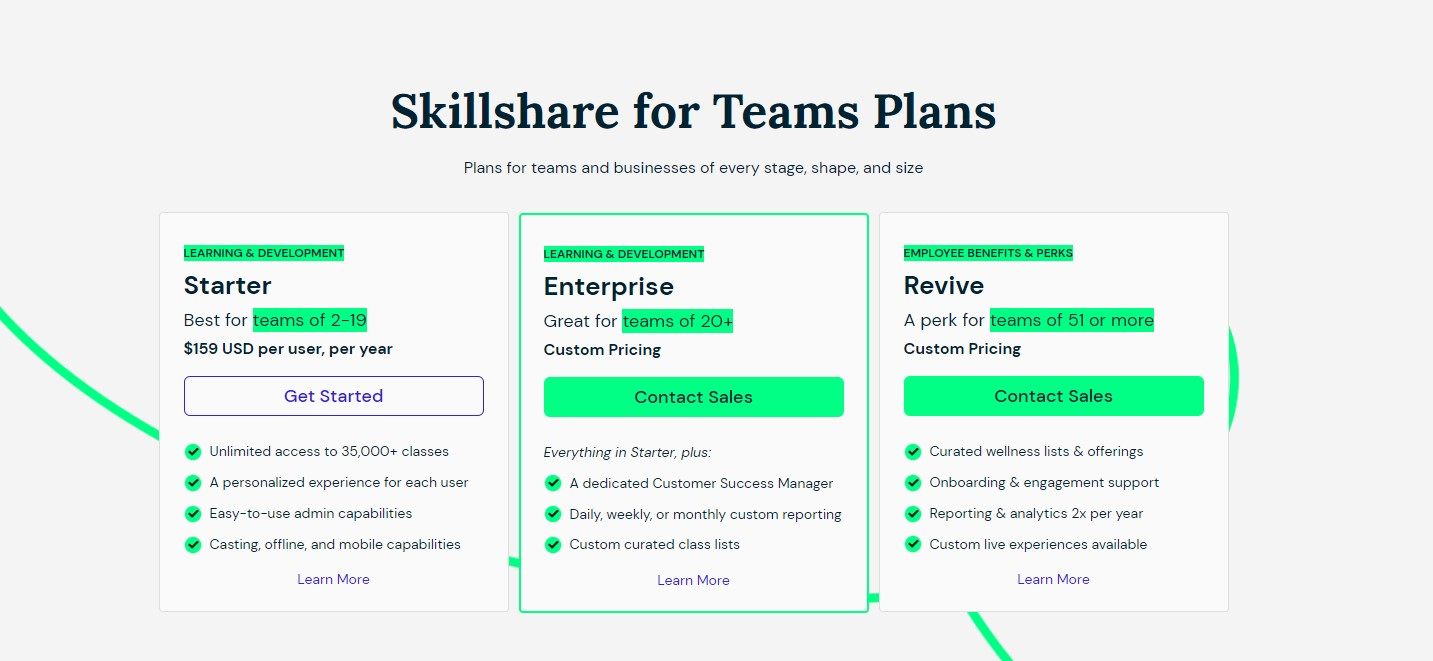 💡 Is Skillshare for Teams Worth It?
This is THE online course platform for business owners and small team managers. If you have employees whose skills you wish to improve, this would be the first thing to check.
If you are a creative looking to sell courses or own a course website, this is not your tool. Instead, Skillshare focuses more on providing courses instead of being an all-in-one online course platform.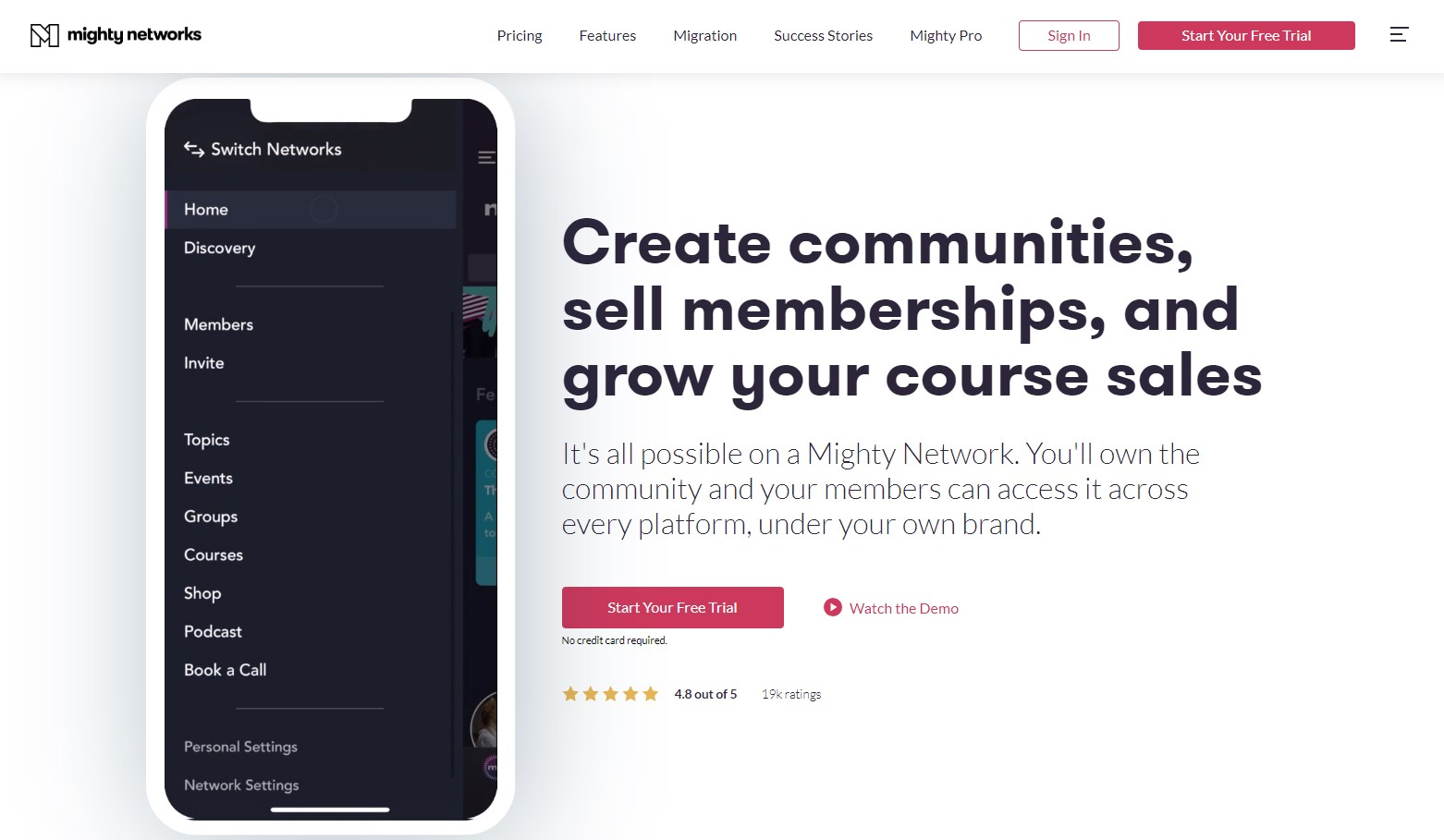 Mighty Networks is not like other online course platforms in the traditional sense. This is because its main focus isn't on course sales. Instead, it allows you to create your community or a social network.
You can create an activity feed, member profiles, groups, and even chat with people under your brand on the social network. This makes Mighty Networks one of the most powerful marketing tools if you use it right.
🔑 Features
You will be able to scale your community with ease - whether you are working with tens of members or tens of thousands of them
Each member of your community will get relevant content on their feed, and you will be able to create an unlimited membership site you have always dreamed of
Mighty Networks works on the web, Android and iOS, so everyone is welcome
Pros
There is a lot of potential for creating good landing pages and promoting them through this tool
You can use a course creation software and get it to your users quickly through Mighty Networks
The setup is easy, and the features are many
Cons
It cannot be used as an online course platform - it is mainly used for marketing your online course
The pricing plans are sometimes hard to figure out based on your needs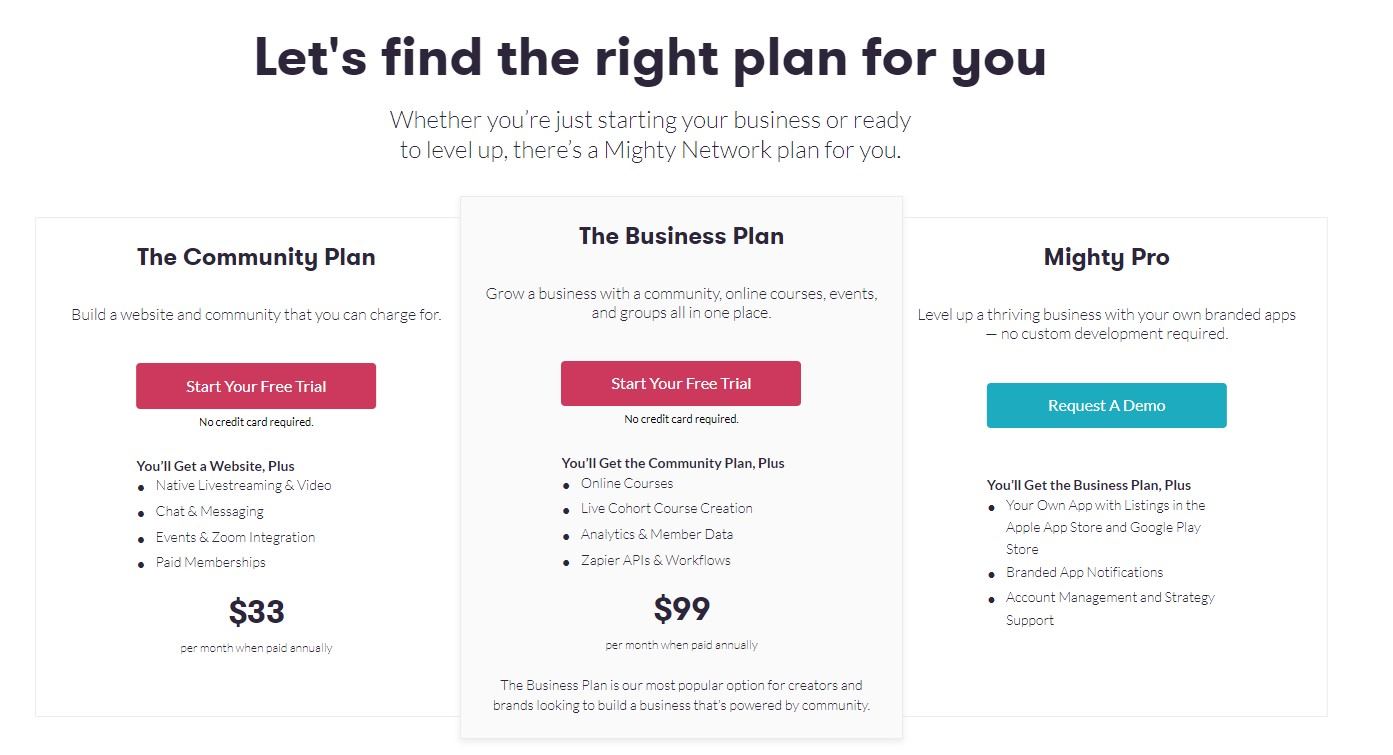 💡 Is Mighty Networks Worth It?
Mighty Networks is great for entrepreneurs and creators who want to have their private membership site. You will be able to get your community together and share your online course and various events, all under your brand.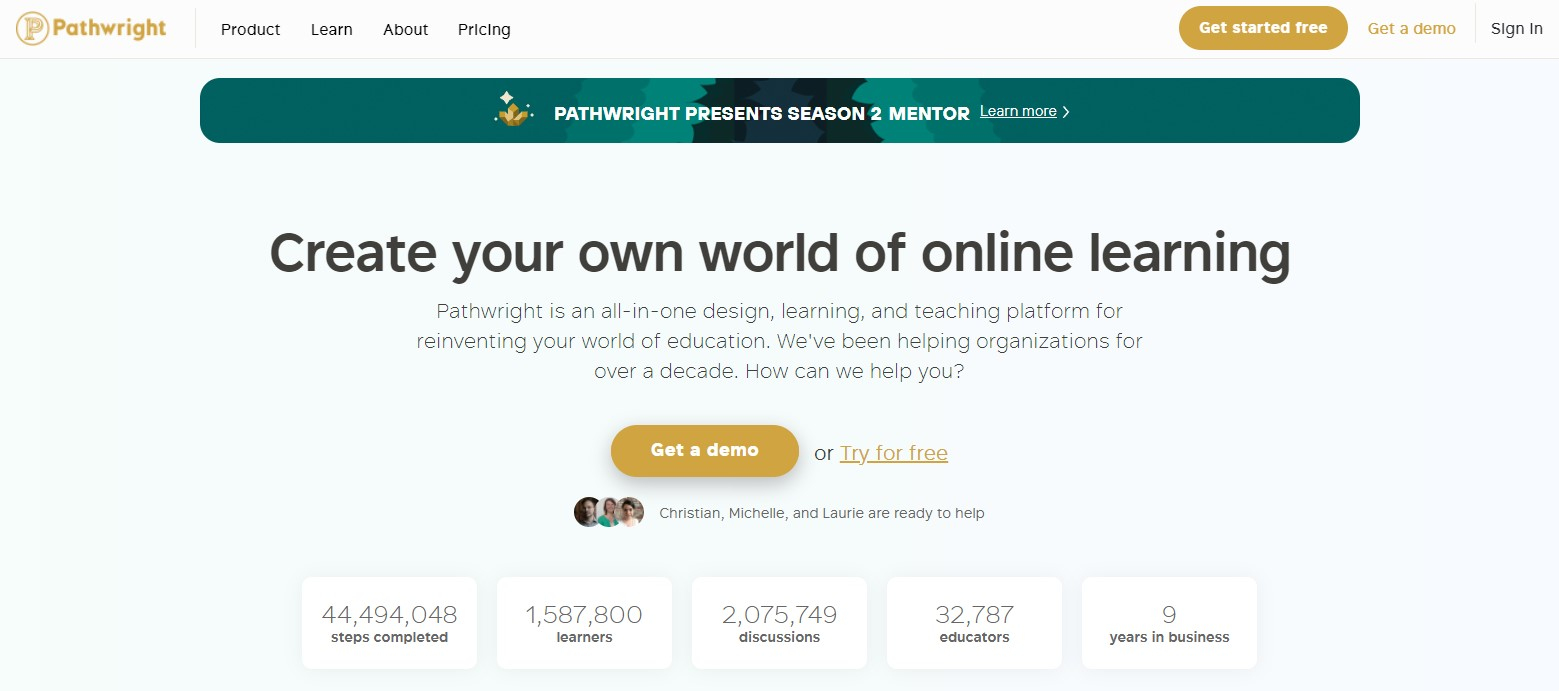 Pathwright is a course creation software that will help design your online course, assess students' achievements, and boost engagement through discussions.
It is an all-in-one online course platform for learning and teaching within an organization or a business.
🔑 Features
Your students will be able to access the course platforms from any device - phone and PC
You can set up an email digest to keep people up to date with new things regularly
The dashboard allows you to check which student has completed which task at a glance
Pros
Online course creation is enjoyable and easy even for beginners
The Pathwright team is supportive and very helpful with the onboarding process
The unique paths system is an exciting way to present a course
Cons
Even though students can access courses on every platform, you can get the most out of the course creator from the web
It can be a bit tricky to learn how to work within their course creation software
The course marketplace might take some getting used to for some people
Pathwright Pricing Plans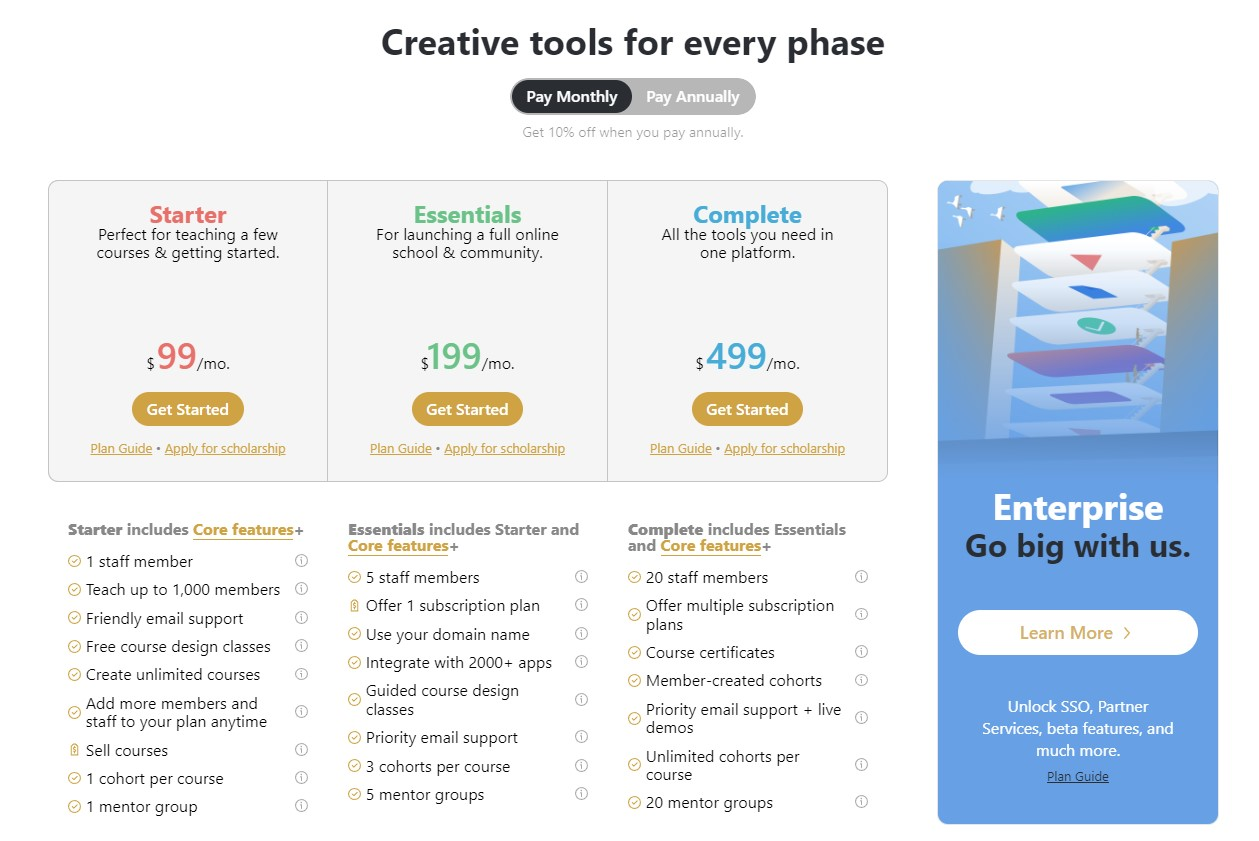 💡 Is Pathwright Worth it?
While Pathwright can be versatile, educators in small and medium-sized businesses will find the most use of its online course creation software, especially if you like a personal approach to education.
While they do not have a free plan, you can try their free trial. Therefore, it can be flexible based on your budgeting needs, and its Enterprise plan scales well.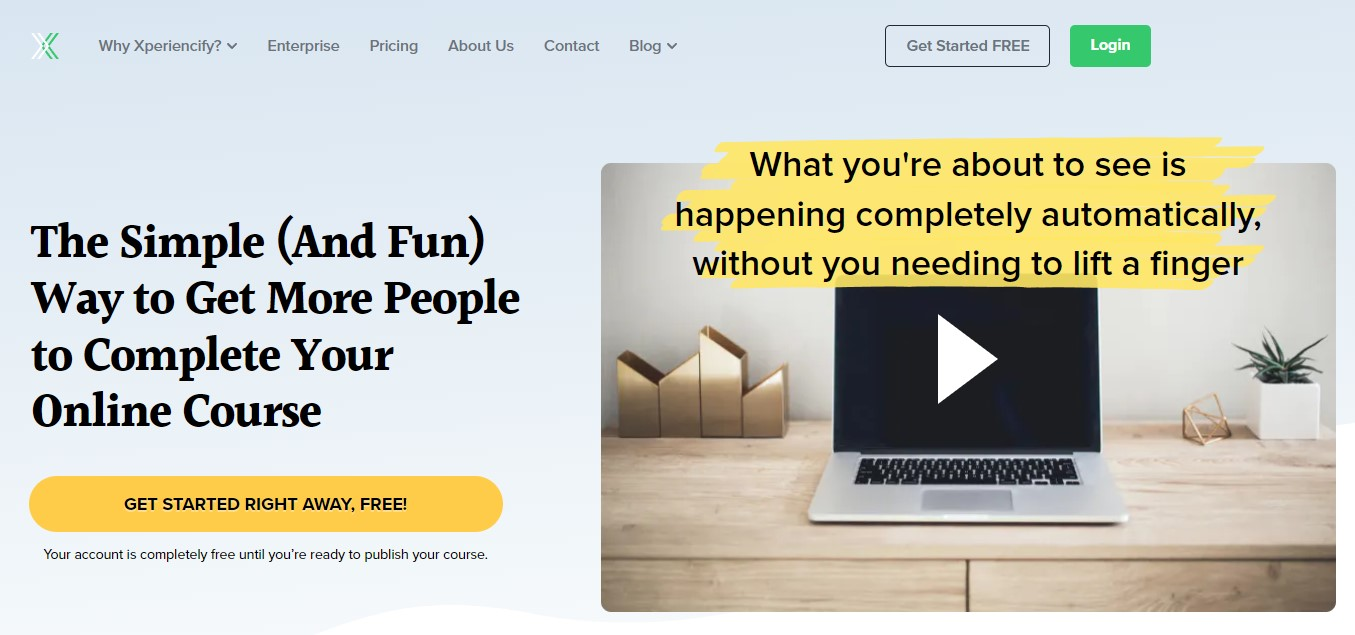 What makes Xperiencify a unique online course creation software is its focus on Psychology. It uses science by building 7 powerful triggers into each course. This way, you will be able to engage more students and boost your retention rate.
Xperiencify uses the power of gamification to do this. They are aware that the best online course will function as a game - being addictive to students but also fun. That's why they focus so much on it when helping you build your course.
🔑 Features
Their Page Builder will help you create amazing landing pages which will amaze your students
There are a lot of customization options with a lot of their feature to get as close to your brand as possible
Their Gamification engine is probably the most prominent "secret weapon" they have when it comes to student retention
Pros
Xperiencify offers unlimited courses within its basic plan
There are many payment options to choose from
The pricing packages seem to be on the lower end of the spectrum
Cons
Some of the features are missing (like podcasts, for example), so it's not really for everyone
There is no iOS and Android integration just yet - though they promise they are working on it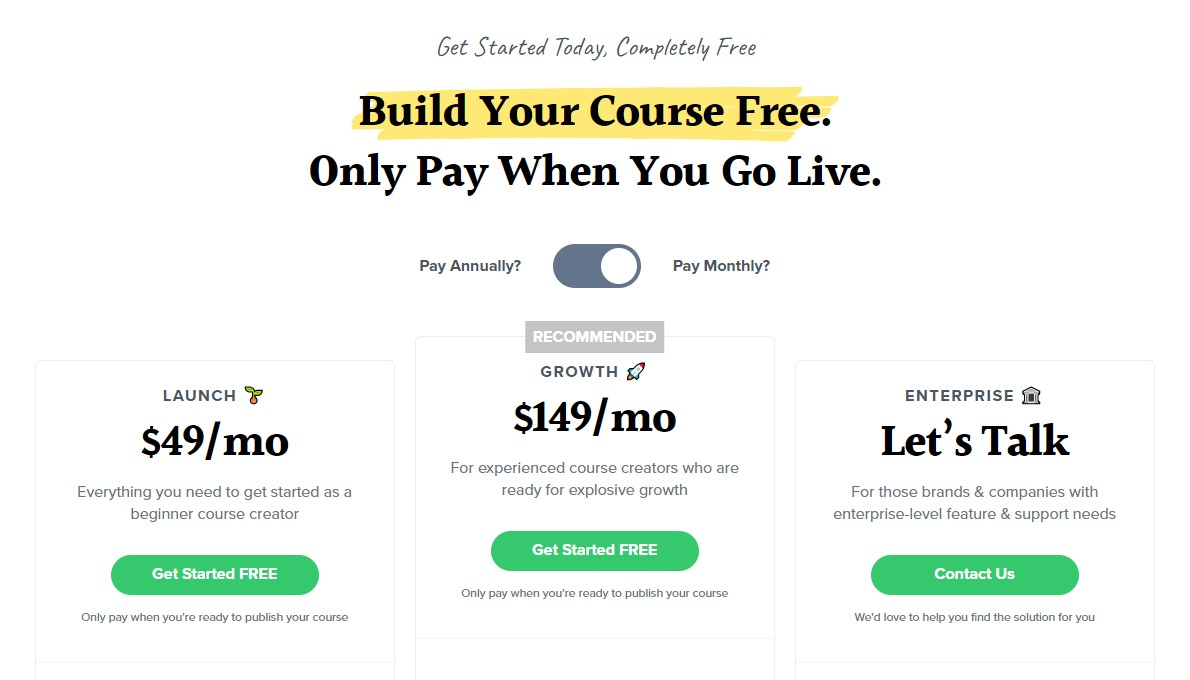 💡 Is Xperiencify Worth It?
Xperiencify is an excellent tool if you're an academic or a freelancer. However, it might not be the best for small businesses. Instead, it is an online course business tool for enterprises due to its flexible pricing plans.
Plans other than the basic plan include zero transaction fees, so this might be something to look into if you feel like upgrading your package or starting strong.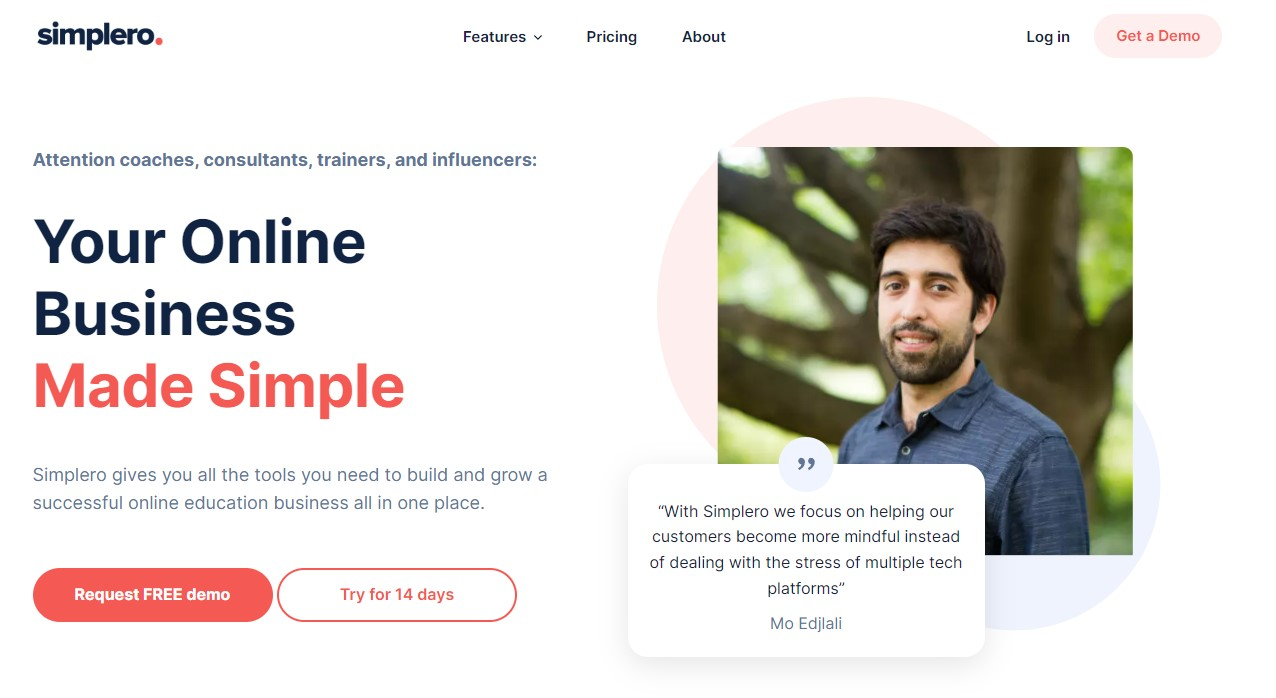 If you want to start an online learning platform, then look no further than Simplero. This tool will help you set up great landing pages, work on affiliate management, moderate payments, subscriptions, etc.
With Simplero, you will be able to host your best online course with ease and automate virtually everything in your online business. They even offer membership sites for your clients to keep up to date with new and your products.
🔑 Features
The landing page feature will help you with any type of page - from opt-in to sales pages to registration ones
There are no transaction fees - you keep everything you earn
You can quickly and easily create great course marketplaces with their Websites feature
Pros
The end products look outstanding - you will be able to create the best online course platform available
Easy and simple to use, but very powerful
The design is clean and pleasing
Cons
The learning curve is exceptionally steep for some people
A lot of people wish there were more name recognition when it comes to Simplero
💡 Is Simplero Worth It?
Simplero is a tool for people who want simplicity and power when choosing marketing software. If you want the best online course platform for your students, this is the way to go.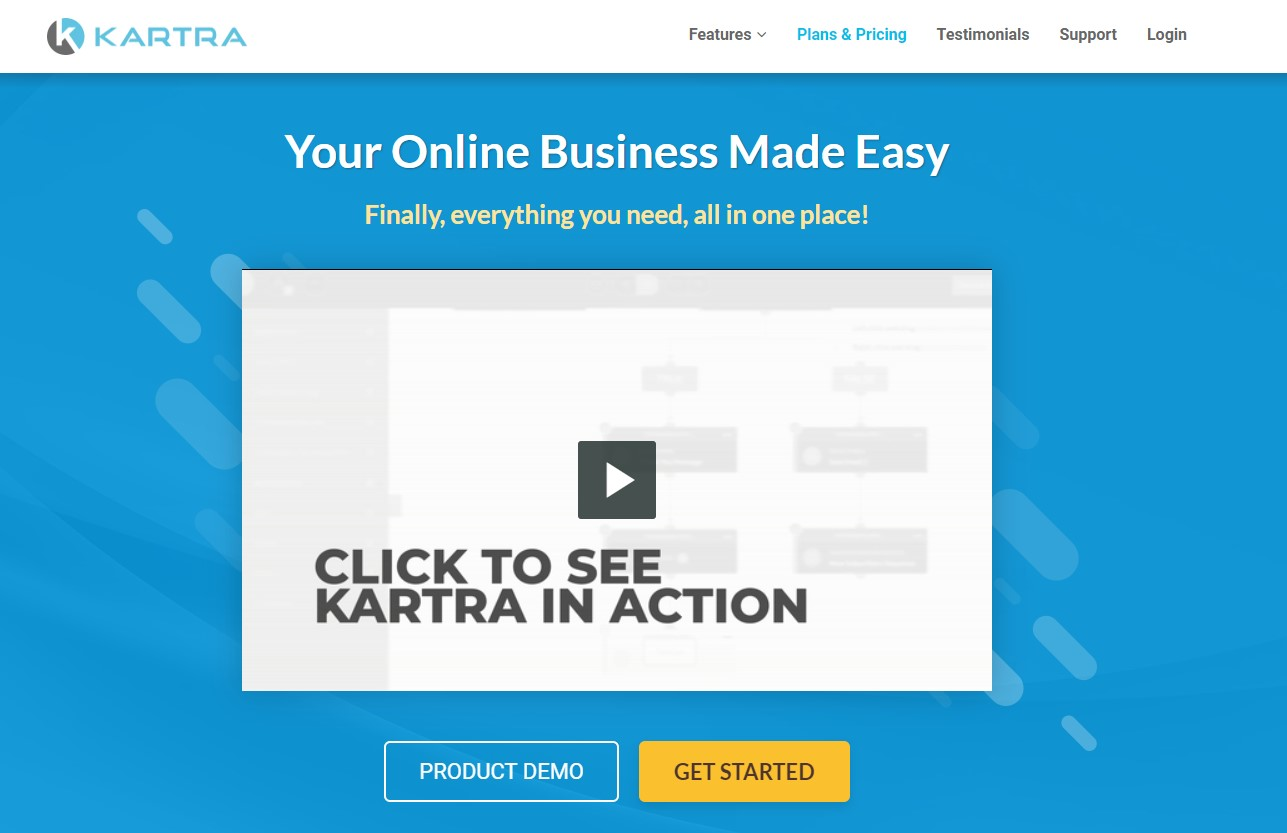 Kartra is a tool for business entrepreneurs looking to design their online business page easily and fast. It is a marketing tool that you can shape around your needs. So whether you need good design templates, well-written copy, or deep analytics, you will get it with Kartra.
🔑 Features
With Kartra Pages, your landing pages will draw clients from all over the internet
Kartra Mail will help you reach more people, get more clicks and increase your retention rate
There are a lot of integrations with Kartra - from payment getaways to membership platforms, you will have it all
Pros
There is a lot of support in the shape of training videos and tools
Easy to use, but the benefits you get are many
There are a lot of royalty-free pictures that you can use for your pages
Cons
The speed of loading pages is not the best at some times
Some have found the interface to be restrictive and not intuitive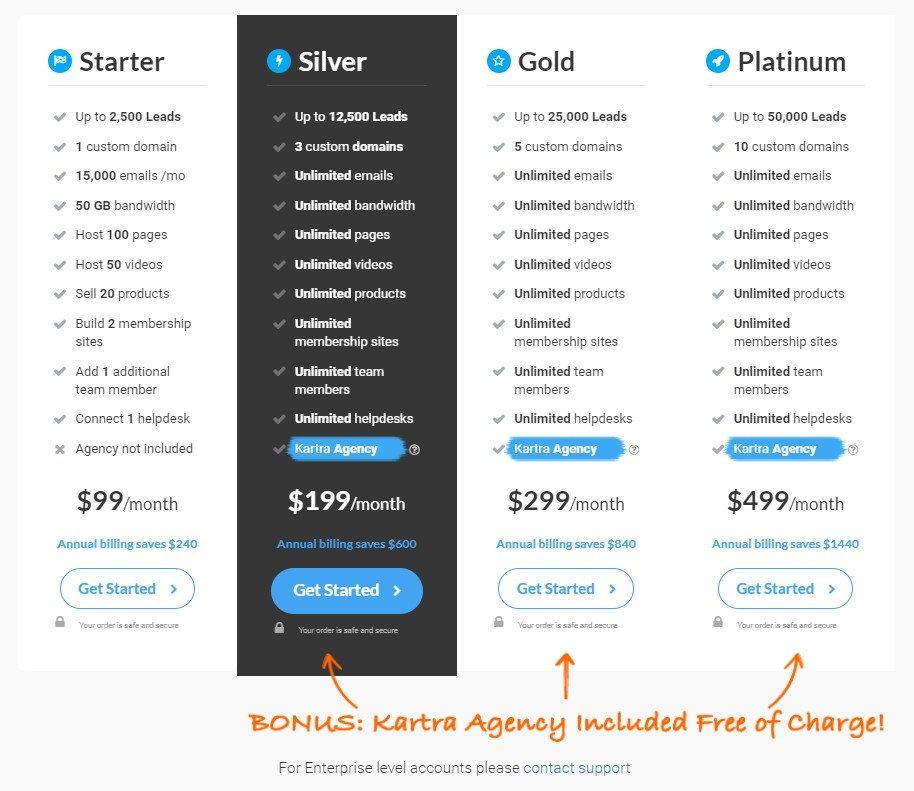 💡 Is Kartra Worth It?
Kartra was made for entrepreneurs - whether you are just starting or an enterprise looking for an all-inclusive marketing platform, this is the tool for you.
While they do not offer a free plan, there is a 30-day money-back guarantee which can help people decide to start using Kartra.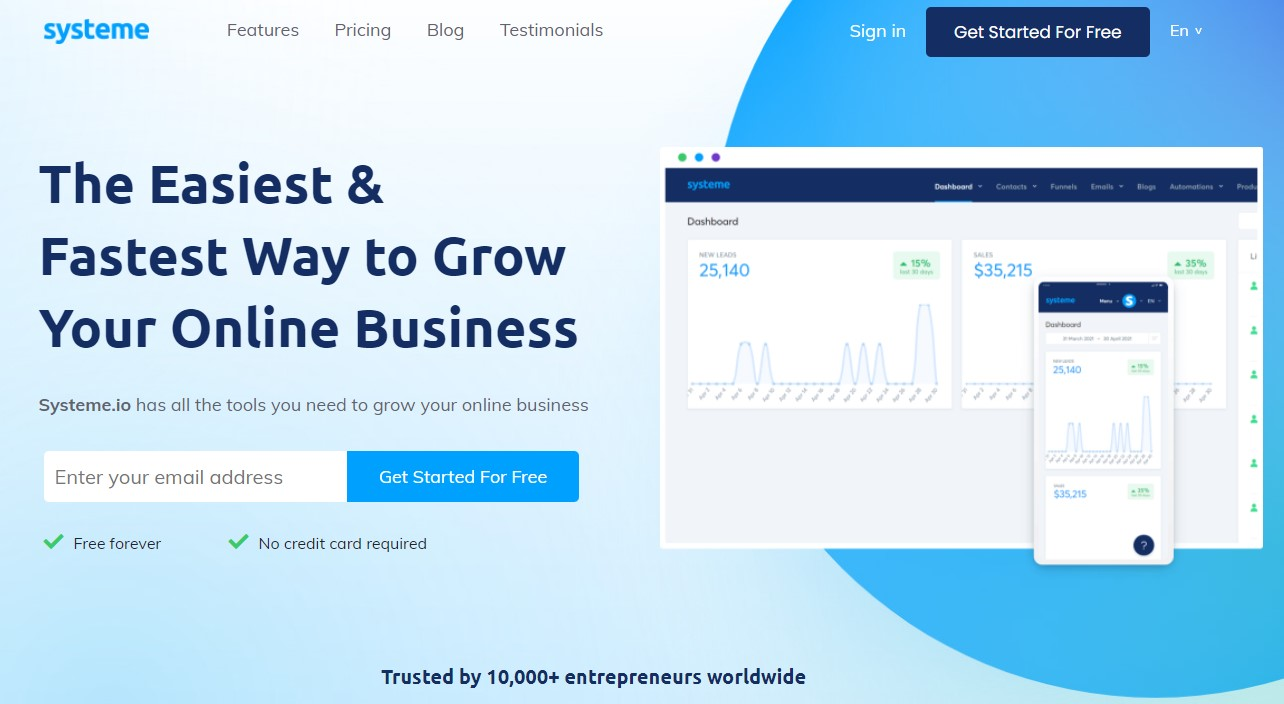 Systeme.io is another all-in-one marketing tool that will help you launch your business. Afterward, you can use it to scale it and grow with ease too.
The tool helps you set up sales funnels, manage your automated emails, and create and manage online courses. With Systeme.io, you can easily set up a website and automate your business.
🔑 Features
Sales Funnels can help you gain clients using proven templates
Their Website Builder can help you set up a course store in 10 minutes
Blogging tool will help you gain more traffic through converting and engaging content
Pros
The tools it offers are exhaustive and efficient
Systeme.io's funnels work well and bring clients easily
If you are migrating your business from another platform, the team helps make this process seamless
Cons
Integrating the tool with an existing website can sometimes cause some issues
Some options are not easy to find or are missing
Some people have found the tutorial videos to be superficial

💡 Is Systeme.io Worth It?
If you want to create an online course platform, then Systeme.io is for you. However, if you wish to create one online course and be done with it, looking into already established online course platforms might be better.
However, there is a free plan, so it might not hurt to test out the tool. Although your abilities in this plan will be limited, you might be able to get a lot from it.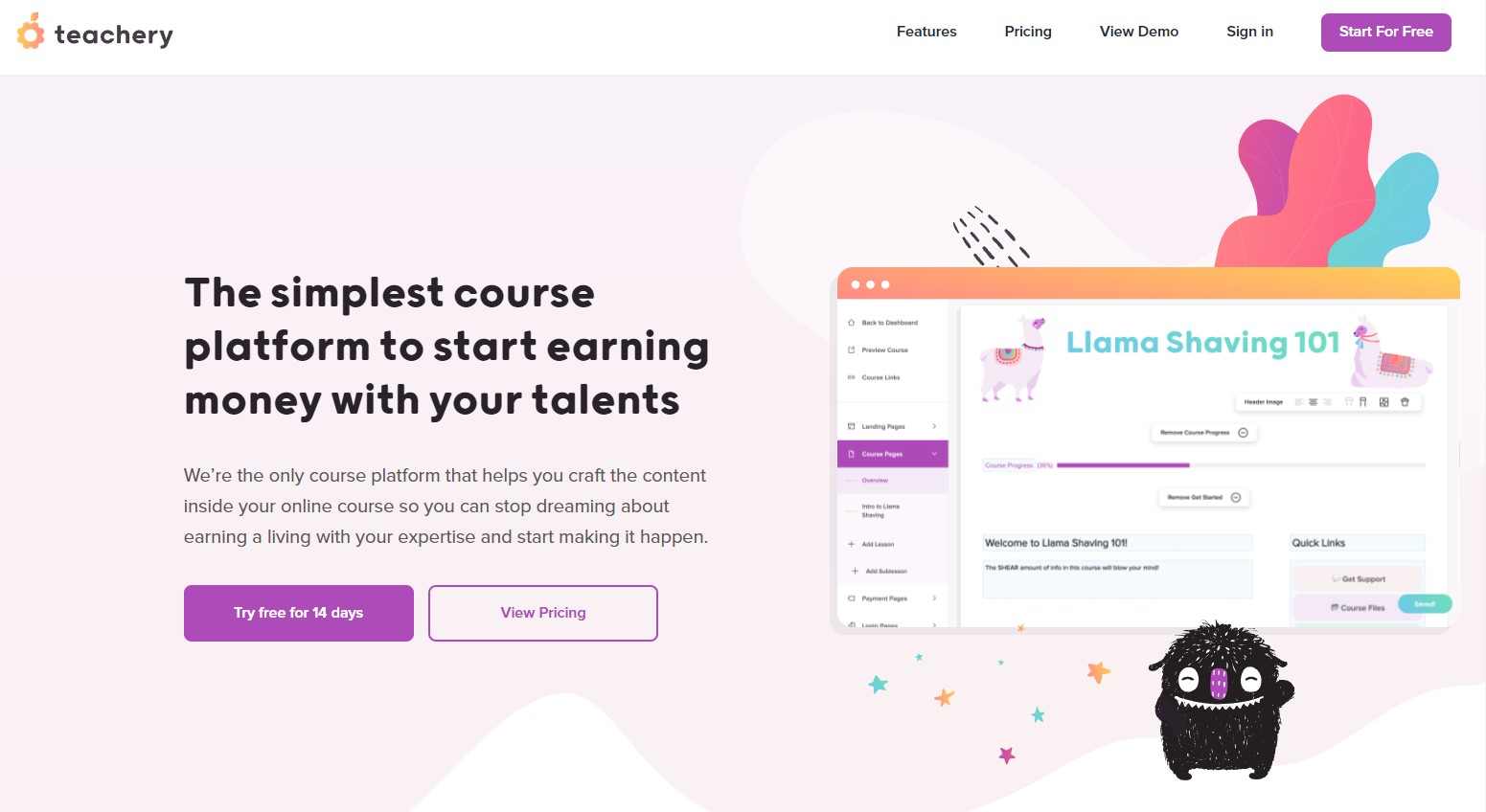 Teachery boasts of being the simplest course platform for anyone looking into creating courses. They will help you make the content inside your course, which will help you generate sales and boost your retention rate.
🔑 Features
There are unlimited courses, lessons, and students
Their Live Course Editor is intuitive and straightforward to use
You can embed videos, audio, and slide presentations into your courses
Pros
There are no transaction fees
Very beginner-focused and friendly
The pricing models are affordable
Cons
The platform doesn't support quizzes, surveys, or certificates
Email service integrations are minimal
You need your own course website because Teachery doesn't offer content hosting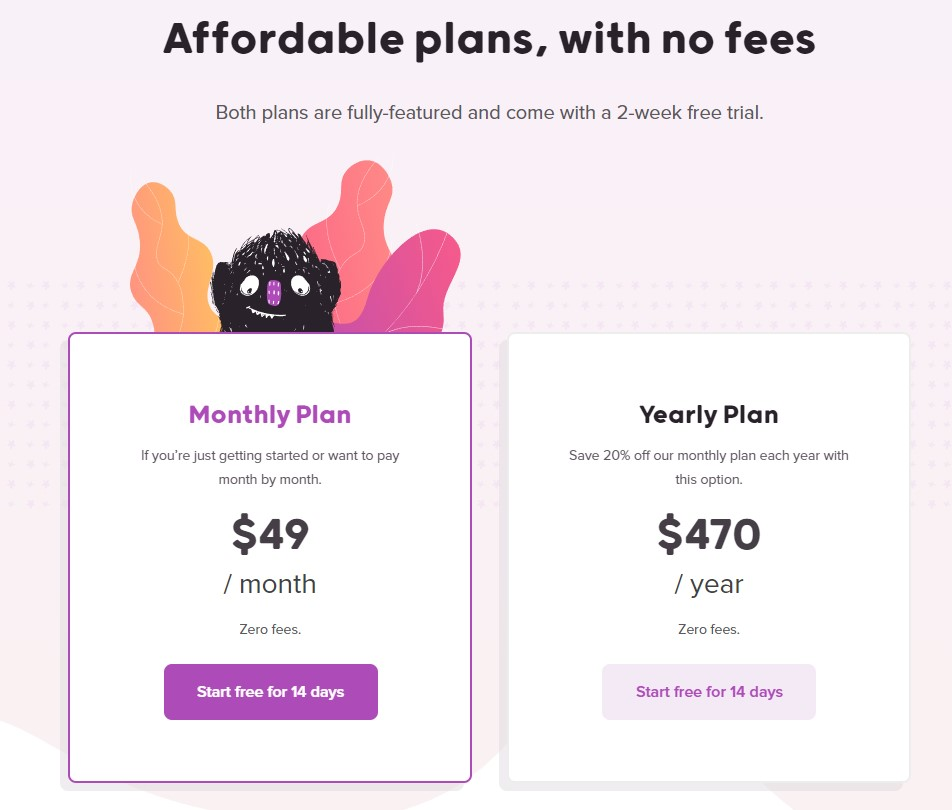 💡 Is Teachery Worth It?
Teachery is great for those starting their first online course or with a limited budget. Their basic plan (which is the only plan) will cover everything you need, and they offer their features at a reasonable price.
However, if you have more experience in course creation and sales, you might not be satisfied with what they offer.
Yondo is an all-in-one solution for selling your courses online. It offers an instant marketplace where you can quickly sell your videos, webinars, and live 1-to-1 videos.
🔑 Features
You can offer your videos for free as well as charge them - you make your own streaming service
The Webinars feature allows you to have up to 1000 attendees in the audience
Their Full Ecommerce Solution automates emails, payment getaways, and much more
Pros
Landing pages will be adapted based on your needs
The integration with other platforms is easy
And analytics board is exhaustive and informative
Cons
The pricing of the tool might be too steep
There isn't enough brand recognition for the tool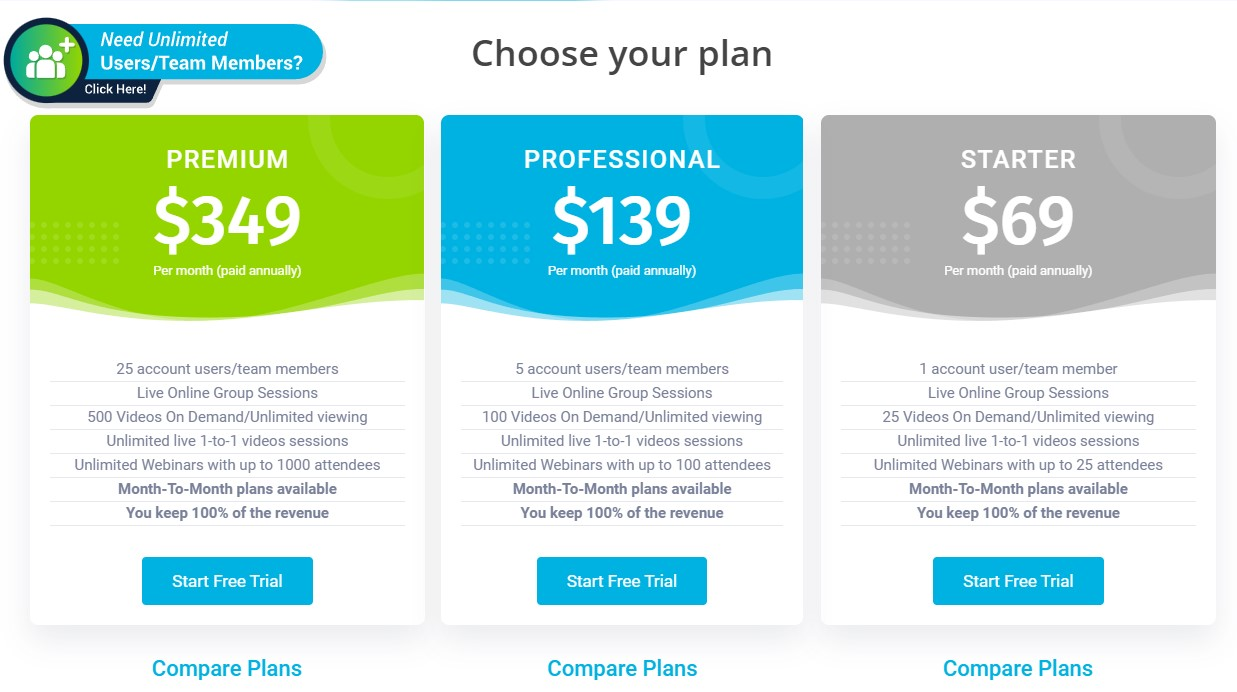 💡 Is Yondo Worth It?
Yondo is for people who want to sell their courses online. If you need help creating your course, then look for another tool.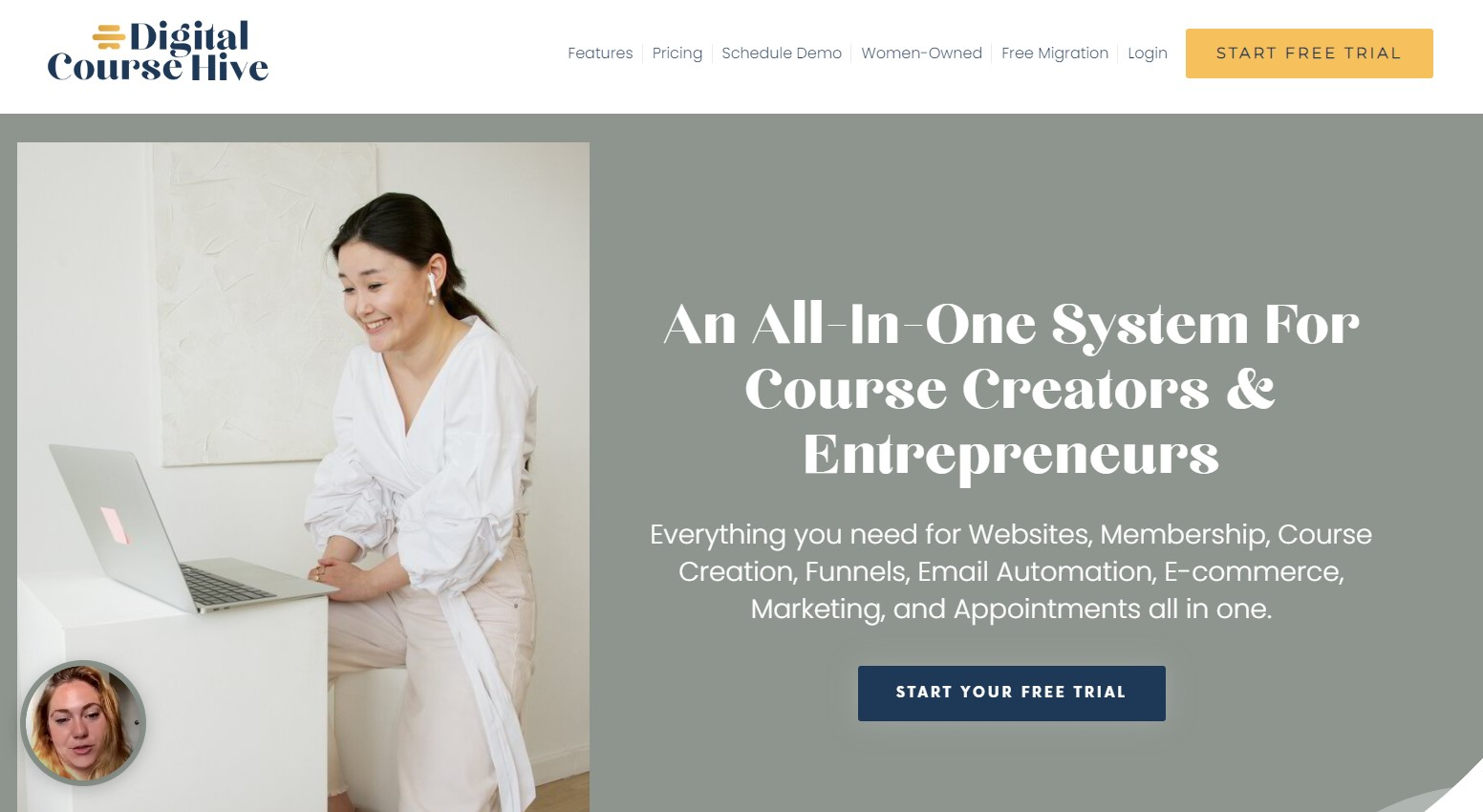 Digital Course Hive is a cloud-based solution that will help you create courses using their templates. They also offer A/B testing, eCommerce, and a wide variety of features.
You can also use the tool to create websites, manage memberships and funnels, and automate your emails. Everything you will need to bring in and retain new students is here.
🔑 Features
A/B testing will let you see which content gets the most clicks
Their eCommerce feature will help you sell both courses and physical products
The tool integrates with payment processors and marketing tools well
Pros
Their funnel builder is pretty good and offers a variety of features
There is flexibility in how you sell your products
It's easy for beginners but very customizable for experts
Cons
The pricing is desirable, but the basic plan might not offer too much when it comes to email allowance
There isn't an actual course hosting feature - nor video hosting for that matter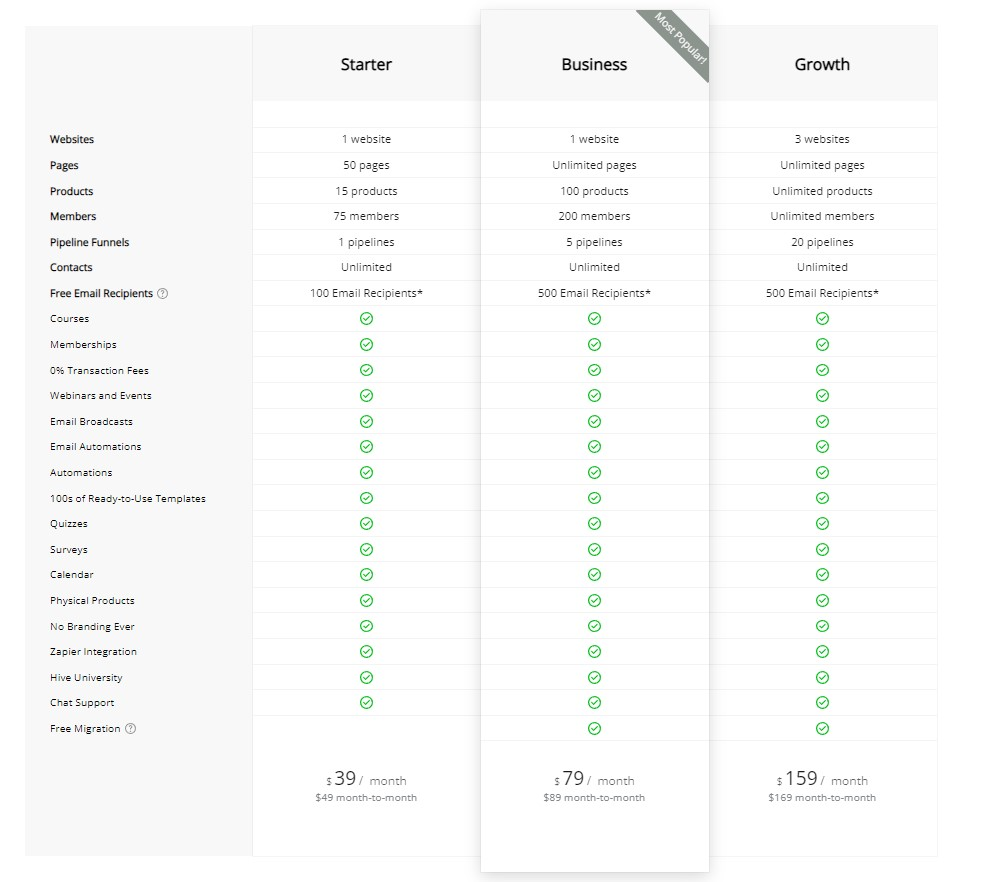 Digital Course Hive is an excellent tool for entrepreneurs and course creators. You can also use it if you are a website designer and even if you want to sell physical products online.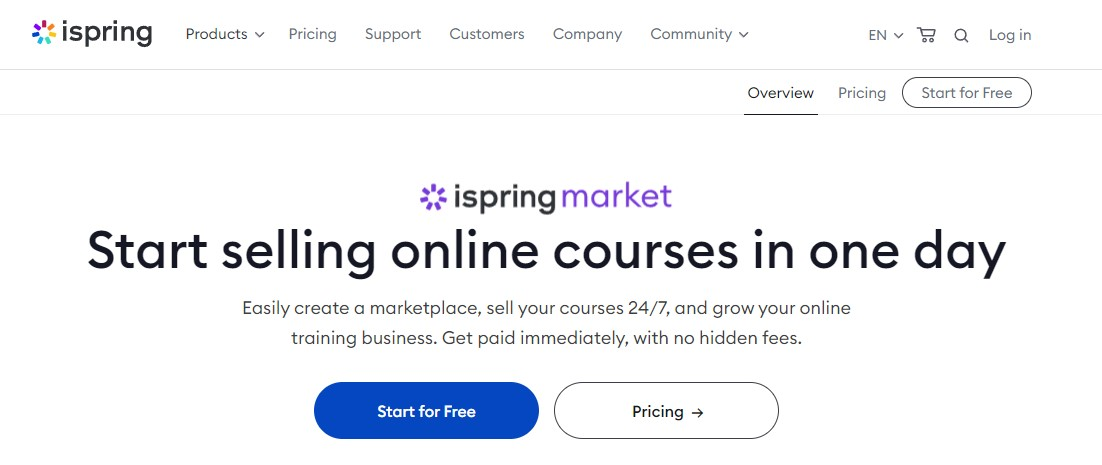 If you want to start selling courses now, iSpring Market is your tool. You will be able to create a marketplace with ease, sell your courses at any time of day, and grow your business efficiently.
🔑 Features
Customize how your marketplace looks and feels with a few clicks
You can sell any content you offer - from courses and videos to PDFs and webinars
The pricing options are very flexible - you can create coupons to promote your campaigns
Pros
A good variety of features is on offer
They offer a free trial to test out their services
The tool is easy to use
Cons
The integration with other tools seems to be severely lacking
There is no free plan - only a trial version to test things out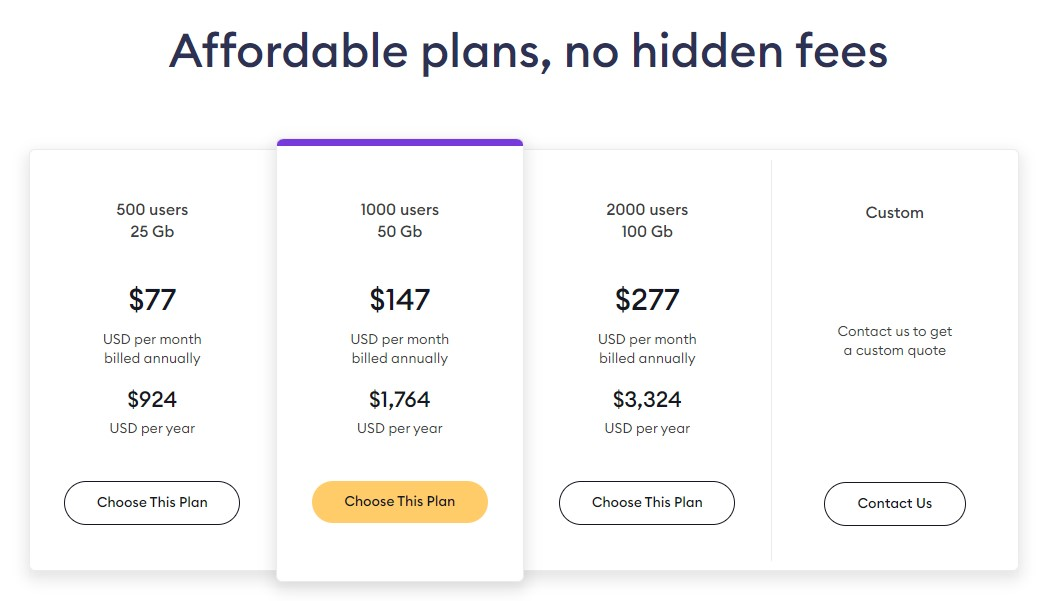 💡 Is ispring Worth It?
iSpring Market was designed with businesses and individuals in mind - so anyone can find it helpful. This is a good tool if you want to sell your content quickly and easily. Their analytics are robust, and you will be able to track everything right away.

Pinlearn is a fully customizable online tutoring software. You will be able to train your employees or teach students and take classes or start an online learning business.
🔑 Features
The tool can integrate well with most of the essential APIs, but you can also use it with other business tools
The student management system is excellent and lets students enroll easily, as well as manage their courses without hassle
Pinlearn has an already made script for building and launching an eLearning platform with ease
Pros
You purchase the license one time, and no need to bother with monthly subscriptions
Great for academics and public administrators as well as businesses
offers 24/7 online chat or phone support
Cons
It does not integrate with Linux systems
There is no free trial for you to try out its features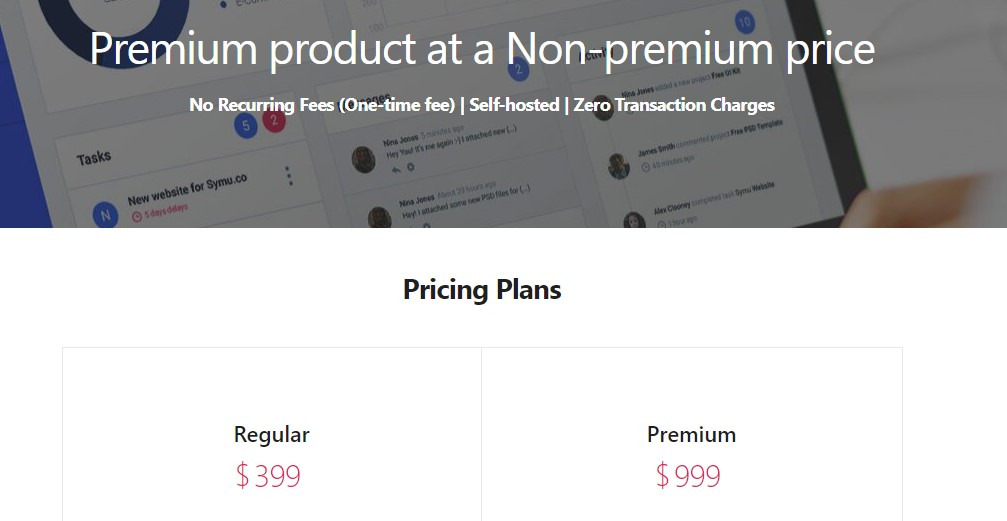 💡 Is Pinlearn Worth It?
Pinlearn is an excellent tool for those unsure about course creation or setting up their eLearning business. Educators use it to push perfect products on platforms like Udemy, Skillshare, etc.

Coursera is a tool made to provide courses on any topic to anyone on the internet. That's why they have separate packages called Coursera for Business and Coursera for Universities based on your or your company's needs.
🔑 Features
Coursera for Enterprise will help you give your employees high-impact skill development courses
You can upskill your team with fantastic courses on Coursera for Teams
Coursera for Campus is a great way to prepare your students with the skills they will need
Pros
There is an abundance of courses you can look into
Many prestigious universities offer their courses on the platform
Cons
If you are looking to create your own course, it might be a bit difficult
The interface can be too cluttered at times

💡 Is Coursera Worth It?
Coursera is an excellent tool for getting great online courses when you need them. There are plenty of topics covered. However, it might be tougher to reach the platform if you plan to create your own.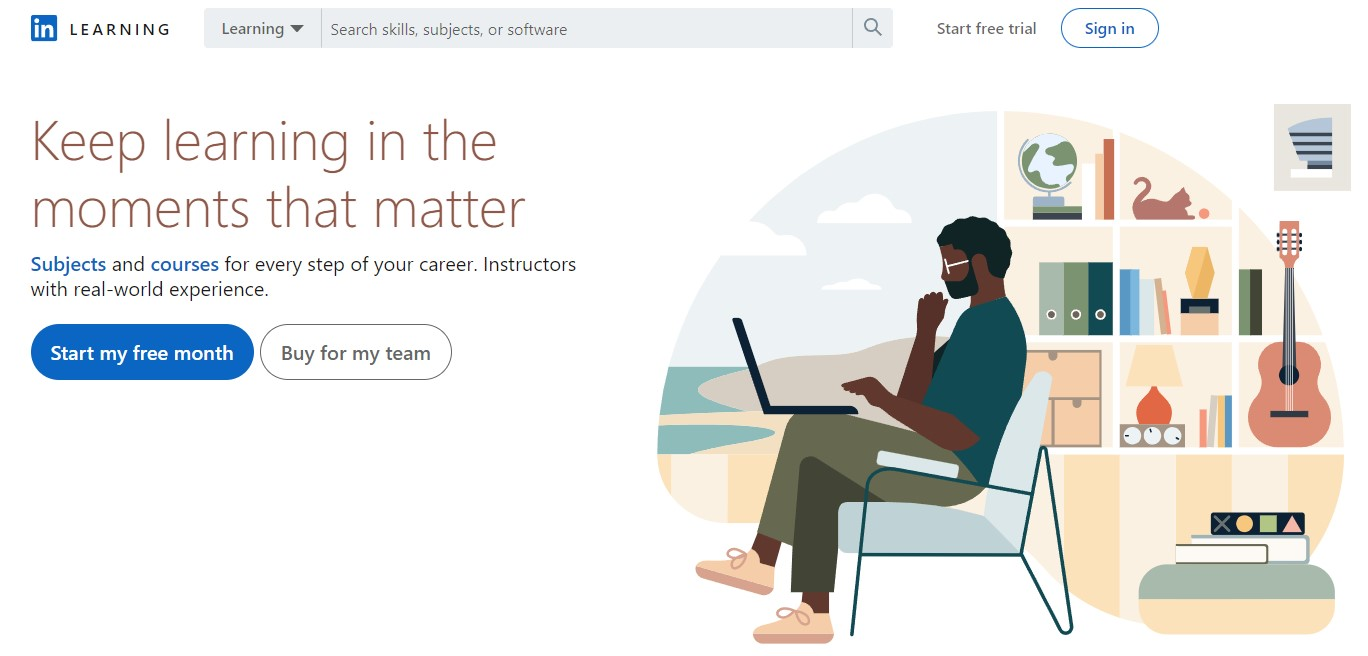 Linkedin Learning is a platform designed to boost your employability at whatever level you might be. You can find the courses covering real-world examples and materials depending on your target domain.
🔑 Features
They offer a self-service content curation that will help you find the right course for you
Their employee portal will help you get the skills you need to become the most desirable employee in the game
Pros
There are some gamification methods integrated into the platform with little quizzes
There are a few subscription tiers based on your needs
Cons
The certifications seem to lack credibility in the marketplace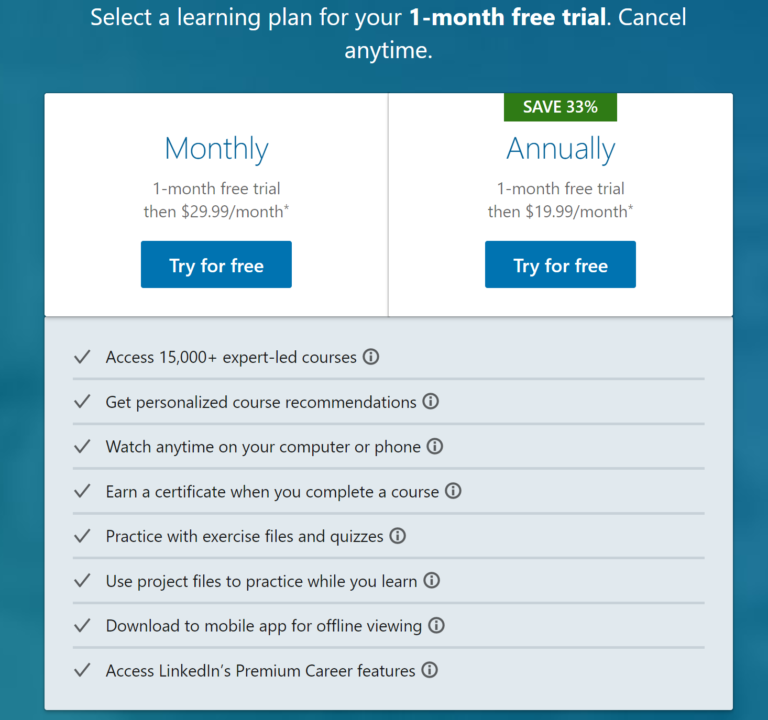 💡 Is Linkedin Learning Worth It?
This platform was designed with people looking for work in mind. So, if you are looking for courses that will help you get noticed in the marketplace, this is the tool.
How to find the right online course platform?
Finding the online course platform that's right for you can be challenging. As you can see, there are a lot of tools and services on offer, and picking the one you need will take some thinking.
We advise that you create a list of your needs based on their priority. For example, do you need help creating a course or just selling it? Are you looking for courses for yourself or your team?
If you offer more than just educational content like digital downloads, pdfs, and additional content, pick the platforms that offer you to create your own private membership site. Use these online platform tools to build your own platform membership sites.
These are the questions you will want to answer. Once you know the answers, look for what the tools offer, and you should find the one that best matches your needs and your budget.
How to sell online courses with ease?
Let's say you have created an online course. Now all you need to do is to sell it. Doing this can often seem like a hassle, but it doesn't have to be.
The first step will be to choose where to host and sell it. Decide if you want your own website or an online marketplace.
Then, plan the costs - and try to maximize the value of the course for your students. Afterward, start seeding it and marketing it, and you should see your numbers grow.
Free marketing comes from your existing fanbase by building out your own affiliate program. When a person refers your course to another person. The referer receives a set commission determined by you. Some platforms allow you to create a custom affiliate program without needing to hire a developer.
Ready to start selling online courses?
In conclusion, the world of different online course marketplaces is a vast one. There are platforms that offer them and platforms which host or sell them.
It's crucial to figure out your needs before picking the right platform to build your great online course. That way you will be able to find what you need to start educating your audience, building your own course website, and making a profit from your audience.