Online courses have become a go-to place for anyone looking to learn a new skill. Whether it is a new profession, a language, or a personal skill, you can probably find an online course on it.
As technology (and the internet) became more accessible, the digital learning industry kept growing with it. That's why the industry has grown by 900% since 2000. This makes it the faster-growing market when it comes to education.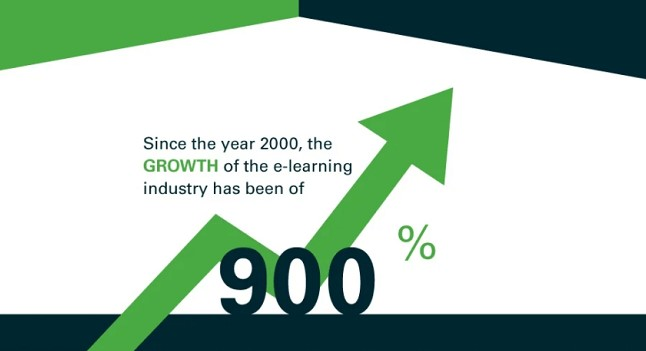 That's why it makes sense to look into creating online courses. If you have the skill to share with a broader audience, why not earn a little off of it?
The course creation process has never been more straightforward, too. You can create an awesome online course quickly and effectively with as little hassle as possible.
The problem appears when trying to sell online courses. Due to how many people are making online courses, it can be tough to push through the competition and reach the audience you want.
Luckily, we are here to help you with everything from making to marketing online courses.
In this article, we examine how to make online courses and sell them.
What Is Selling Online Courses?
A lot of people are unsure about the topic of selling online courses. How do you monetize something like this? Are you even allowed to do such a thing? How much can you earn?
Selling online courses means having people pay to watch your created content. Your target audience will do this because your course material will offer a solution to a problem they might have.
Again, it might be that their employer needs them to develop a skill for their job. It might be that the market demand for a specific skill you have has increased, and thus your audience wants better prospects for finding work.
Whatever the reason, by sharing your skills and knowledge, you can create a profitable online course and boost your finances from your chair.
The Benefits Of Selling An Online Course
There are many benefits that you gain when you start selling online courses. The first and obvious is the money you will get, but the benefits do not stop there. There are quite a few more reasons to venture into this business model.
Boost Your Brand Recognition
Brand recognition can be a powerful tool for boosting your bottom line. For example, after going through your course material, your target audience can view you as a leader in the topic and the source of knowledge.
If you then funnel the audience from your online course into your online platform, you can quickly boost your numbers.
For example, you can give extra material on your YouTube channel, website, or podcast. You can even set up coaching or consulting services and reap even more rewards from them.
Profitable online courses are always a great start, but it doesn't need to end there. So always think about expanding further and finding ways to add other services for your audience.
Creating Online Courses Can Boost Customer Loyalty
The process we just described can also go in the opposite direction. By promoting your online course well, you can funnel your followers into it and boost your audience numbers.
What's more, promoting your course material can lead to an increase in audience numbers. And since you offer quality course content, you will boost their loyalty.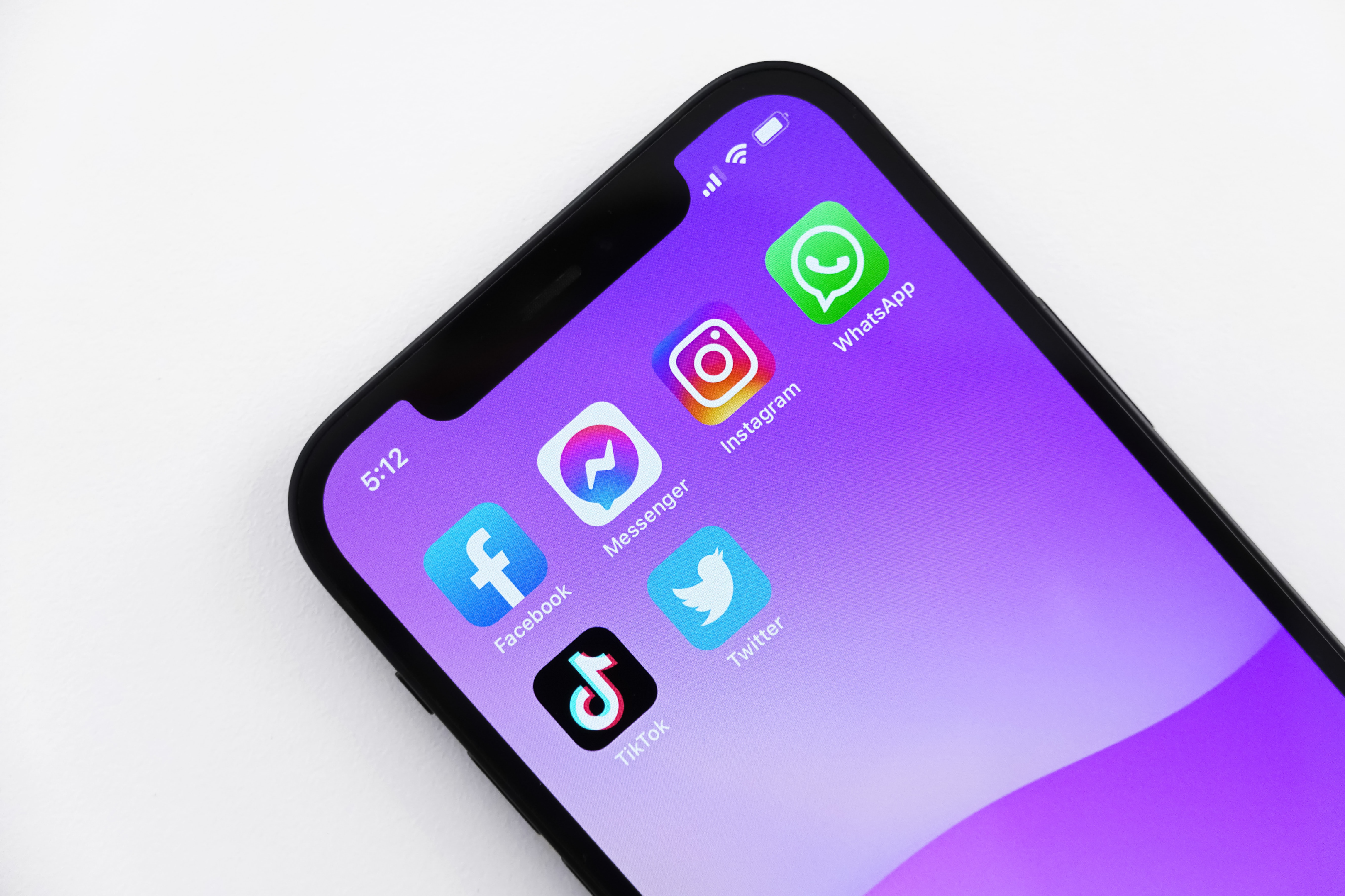 Once someone spends some time listening to your online course, they will rely on you when it comes to the topic.
You can also utilize your course for brand awareness, and this goes well with your brand recognition. Once people know that you are the expert on a topic, they will connect it to your brand whenever they encounter a problem.
This way, you will be the go-to solution every time, and by matching it with brand-boosting techniques, you will be able to expand your client base and revenue.
Include Product Training In Your Online Course Creation
It is a great idea to utilize your online course to train your clients on how to use your products. (Of course, this requires you to be selling products.)
A thing you are an obvious expert at is how to use your product. Therefore, think about offering free course material with every product purchase.
Therefore, you can use your online course as an onboarding system for the services you are offering. The learning outcome of your course should be the client's ability to recognize and use other services at their disposal with ease.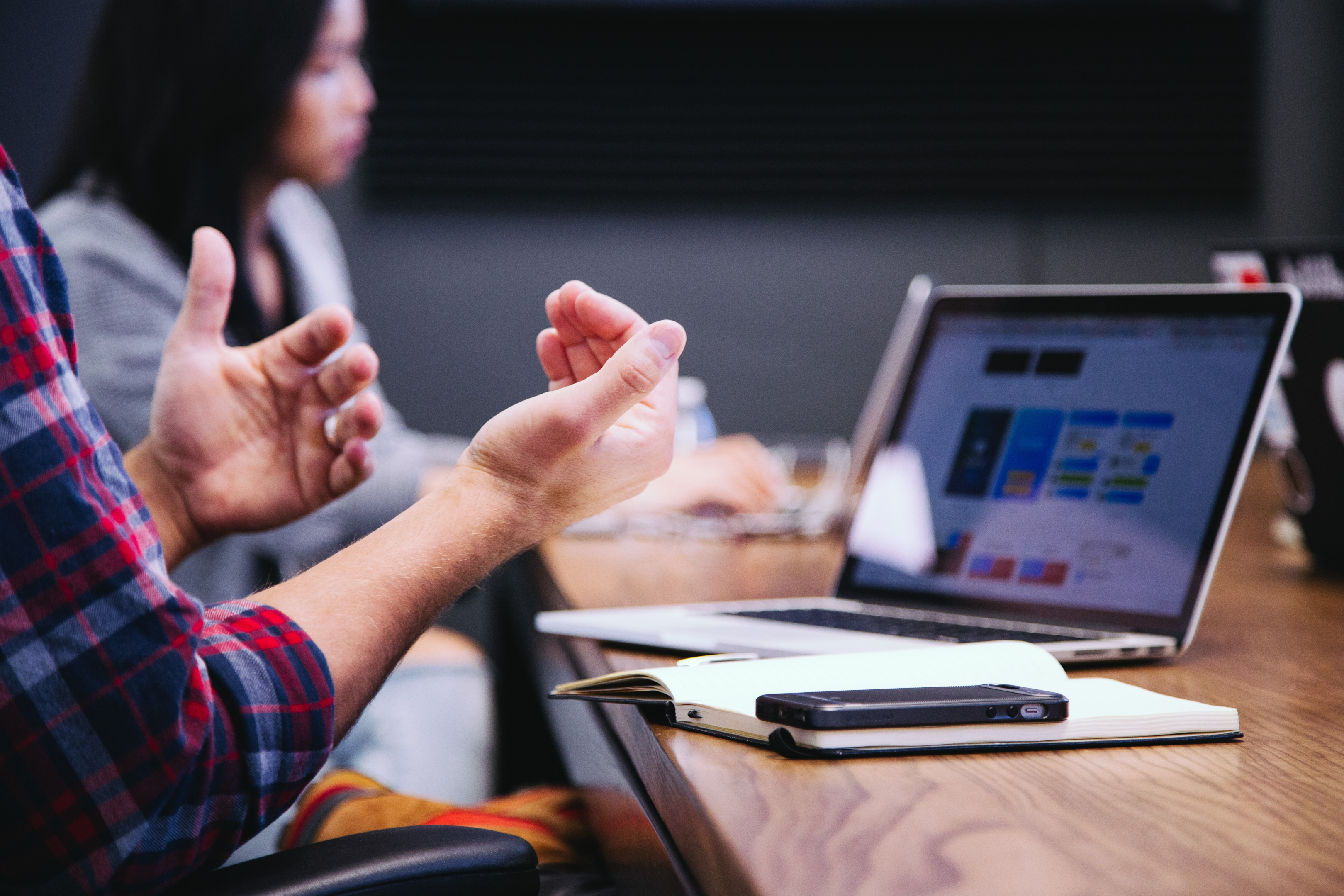 This way, you make it very easy for people to work with you. They will be well-informed about everything you offer, know precisely what to do, and have minimal questions.
All of this serves to boost the customer experience and satisfaction. Furthermore, this increases your brand recognition because people will be more prone to recommend you to their friends and families.
It Is Cheap To Set Up And Start Earning
Generally speaking, it doesn't take too much to make an online course. Traditional training will cost more to both make and distribute.
Meanwhile, online courses aren't only cheap but convenient too. It will often require less work, and you can both create an online course and distribute it from the comfort of your home.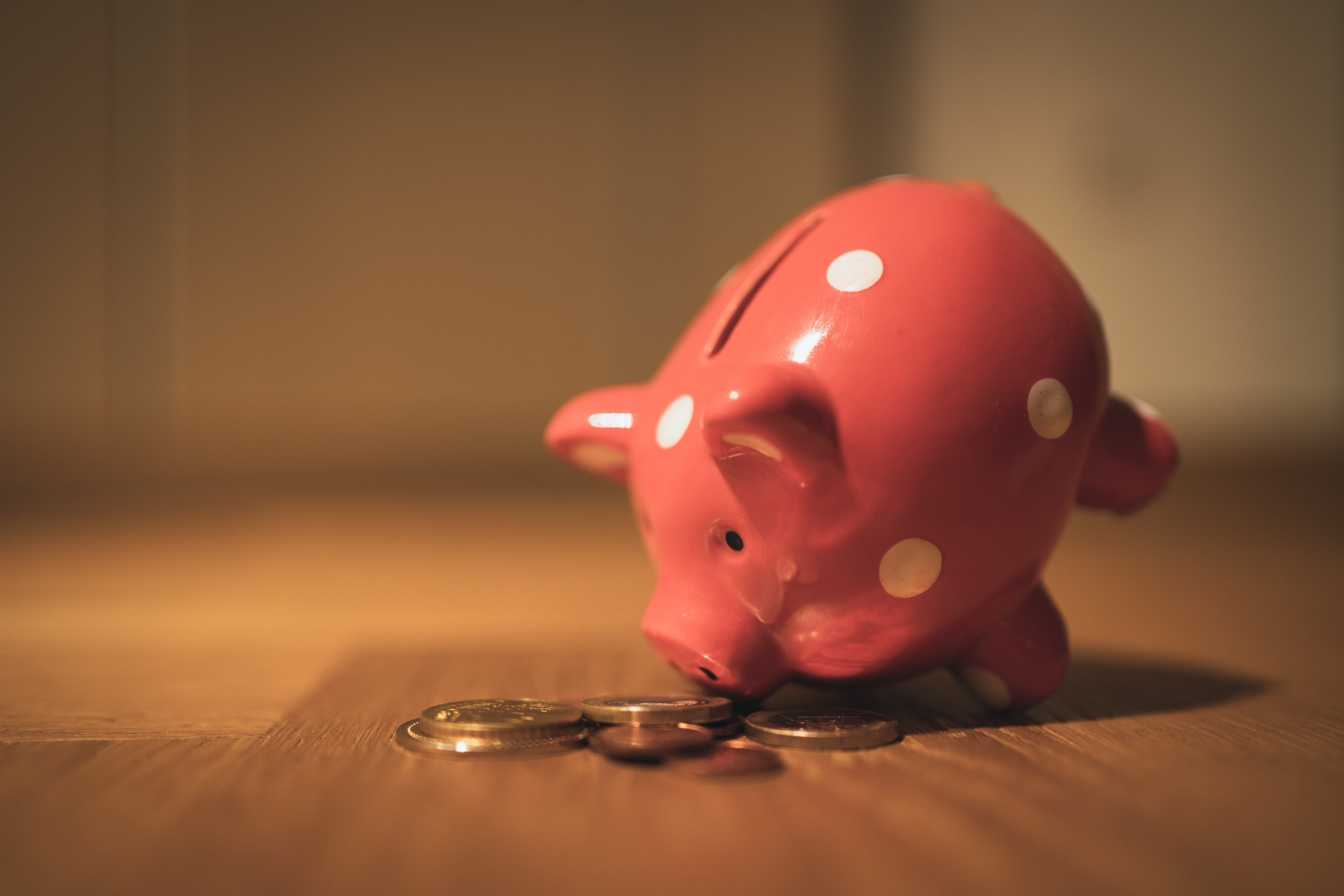 One of the main reasons for this is that you will not have to spend as much on material costs. You do sometimes need to pay for hosting, but the costs are often negligible compared to this.
What's more, if you have access to a learning management system, you already have the tools you need and possibly know how to use them. Therefore, you will be spending even less money making your online course.
Finally, you get to decide how much you will invest in your production budget. Therefore, you can manage your budget and have full control over it.
Your Online School Can Help You Network
Another amazing aspect of having successful online courses is that you will not only become a recognized name in the topic, but you can also use the platform to build upon it.
This comes especially clear when it comes to networking opportunities. For example, depending on your course topic, companies might offer you partnerships to help train their employees as a consultant.
You can also create brand deals and include different products into your course creation process and start earning money from this as well.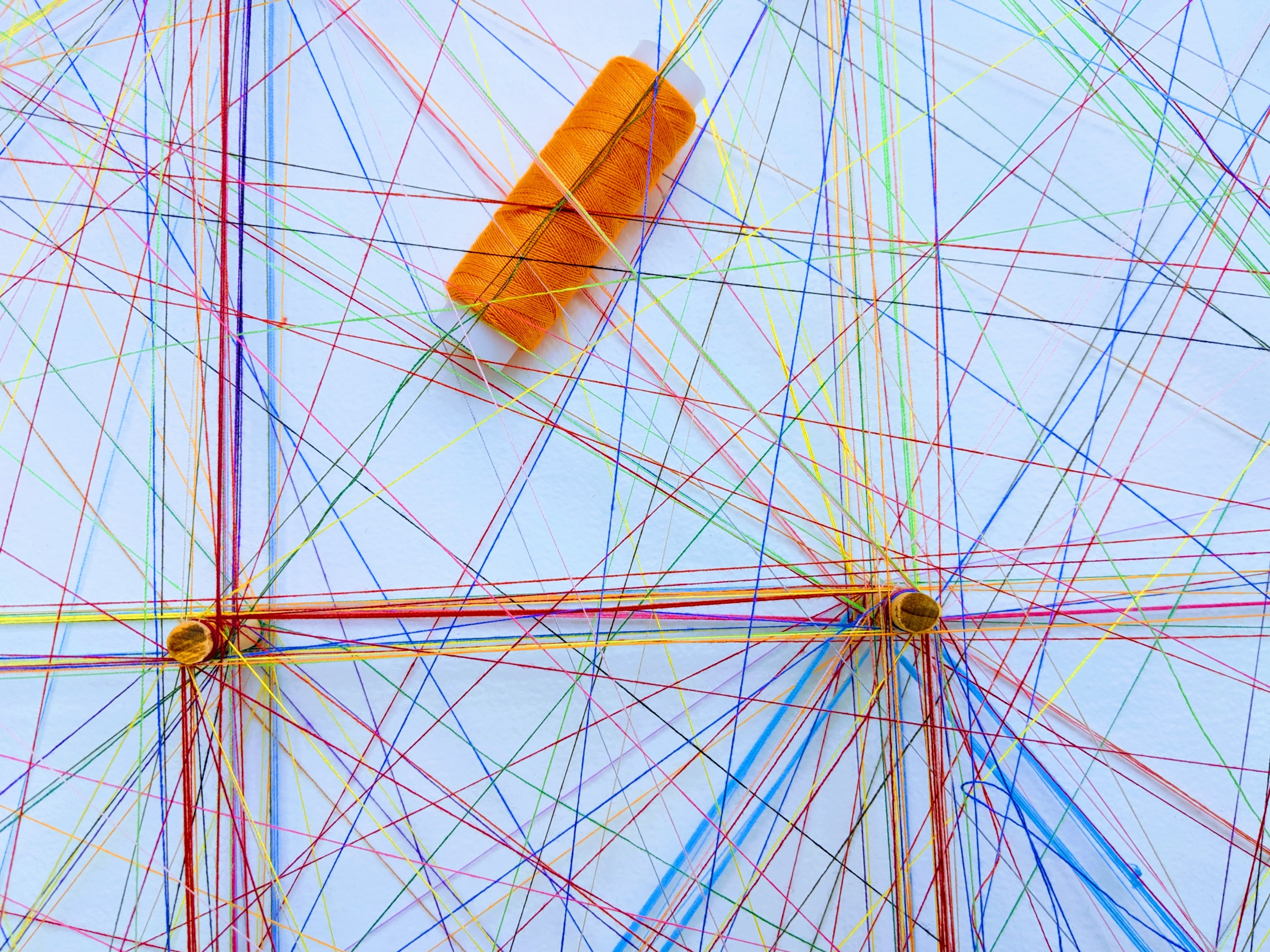 Finally, making connections with a variety of businesses will help you create a network of possible employers if you start branching out or need a career change.
All of this will give you leverage in your professional life, and all you need to do is to create an online course that is informative and interesting and start networking in a smart way.
How To Create An Online Course?
Now that we have examined a couple of ways online course creation can help improve your business model, let's take a look at what you need to do to create online courses.
An important thing to note here is that this process can vary from a course topic to topic. As a result, there are different things you can talk about and different ways in which to approach your topic.
Therefore, you can also do different things in your online course creation. In this article, we go over some of the essential steps you should consider.
1. Choose Your Niche
We have already mentioned the importance of the course topic a couple of times. Maybe you already have a great course idea, but generally, you will not.
If that is the case, then you need to choose your niche - and you need to choose it carefully.
Your course topic can be anything from professional skills to some life hacks. And while the possibilities seem endless, you need to make the right decision.
Otherwise, your online course can suffer, and you might not reach the numbers you were planning on and therefore start losing money.
The Importance Of Choosing The Right Niche
There is a fine balance you need to find when picking the niche. You will not want a topic with a plethora of courses already created for it.
Similarly, you might not want to pick a problem no one seems to be solving. The reasons for this are simple.
Having an online course in an oversaturated niche will mean that you need to compete with (sometimes) hundreds of people giving solutions to the same problem.
This means you need to put in extra effort to make your online course stand out or find other ways to funnel your already existing audience into your course.
Moreover, other course creators are already established in the niche, so they will be grabbing more spotlight. Sometimes, it can be challenging for people to find you when there are hundreds of similar online courses out there.
On the other end, picking a niche with no online courses can also be a double-edged sword.
First, ask yourself why there are no courses on the topic. For starters, the problem just might not be that interesting for people. Even if you were to make one, would anyone watch it? The problem might just be too easy to solve, and there is another service that solves it with ease.
Furthermore, you should also ask yourself why other creators aren't making content on it as well. Maybe one person has a monopoly on it due to their successful course, so making yours won't change anything.
Of course, you might just be working with a great idea that no one has thought of before. If this is the case, your online course can be very useful and popular.
To decide this, you will need to do some market research tests - which we will discuss later.
Choose Something You Are Passionate About
If you want to start your journey into the world of online education but are not sure what topic to address, then go with what you like.
This should be your first choice for a couple of reasons. First, if you are passionate about it, people will see it from your first course.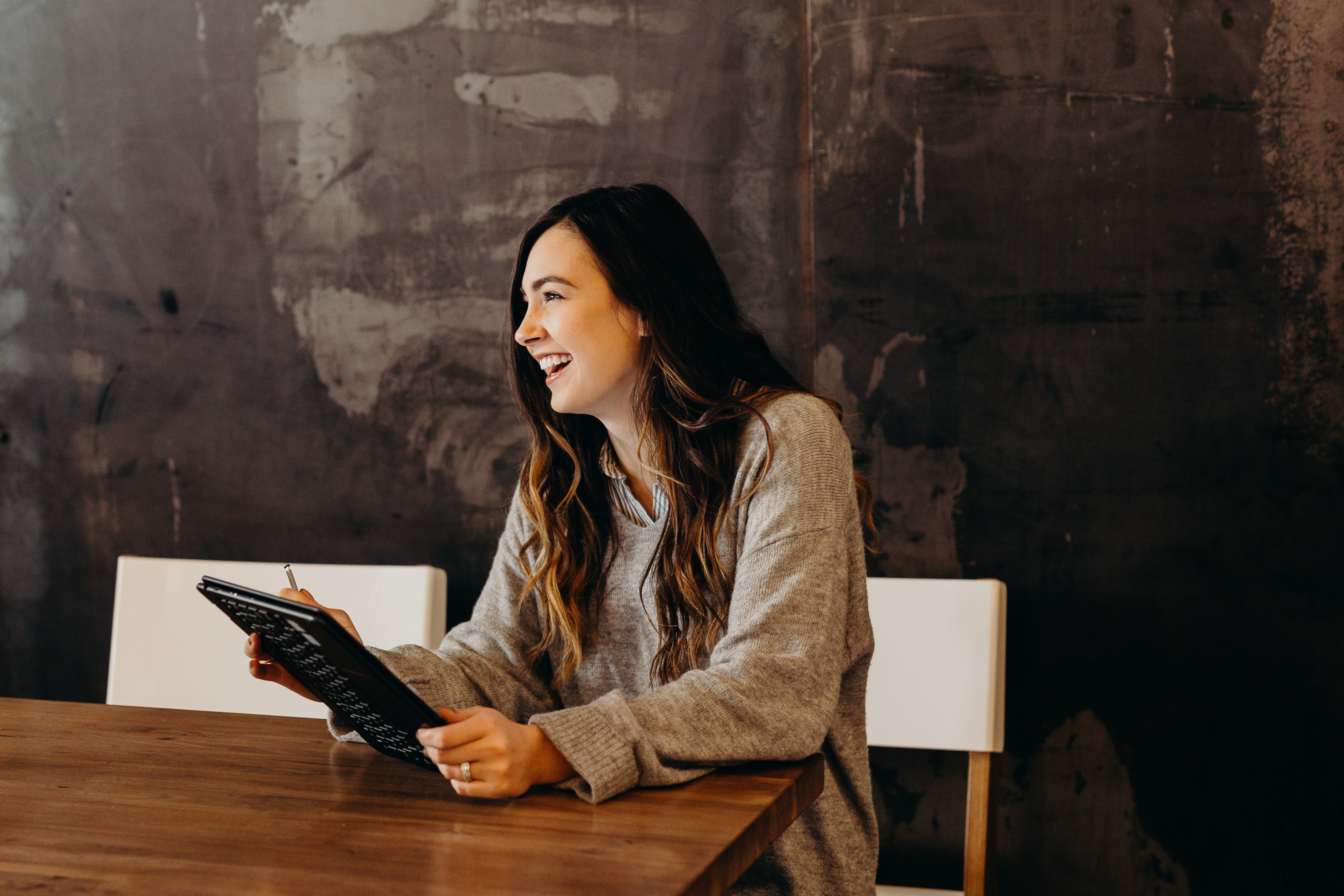 Secondly, if you are passionate about something, you probably already have enough knowledge to share with others. So, even if you doubt it, consider that you know more than an average person; that is all you need to create an online course on the topic.
Finally, you can offer a unique point of view on the topic, which might be the most important thing. Having a unique voice will help you stand out from other online courses and help attract the audience to you.
This is why when you start your market research (which is the very next step), the first picks for your course content should be something you personally enjoy talking about. This way, you will make the course enjoyable for both you and the viewers.
2. Research Market Demand
In the previous part, we have already started talking a little about the market testing phase. This is an essential step in your course creation journey and one that everyone should go through.
To predict how your online course will do, you need to research just how popular the topic is. Trust us, you do not want to spend a month making your course only for no one to see it.
Therefore, start by picking your topic. Then, it's time to roll up your sleeves and do some market demand research.
There are a couple of questions you will want to ask yourself at this point. These are:
Is there an audience for your topic? Are people asking questions about it?
Is there anything you can bring to the topic that others do not offer?
Are people willing to pay you to solve their problem?
These are probably the most important questions to ask and can serve as an outline for any market research. Next, you will want to expand them further based on your topic and your needs.
Research Your Audience
In the age of technology, we are fortunate to be able to answer this question fairly quickly.
Many tools can help you gauge your interest in a specific topic with just a few clicks.
For example, Google Trends is a service that will show you how many people search a particular word daily. You can follow the trends and see whether the interest is on an incline, decline, or steady.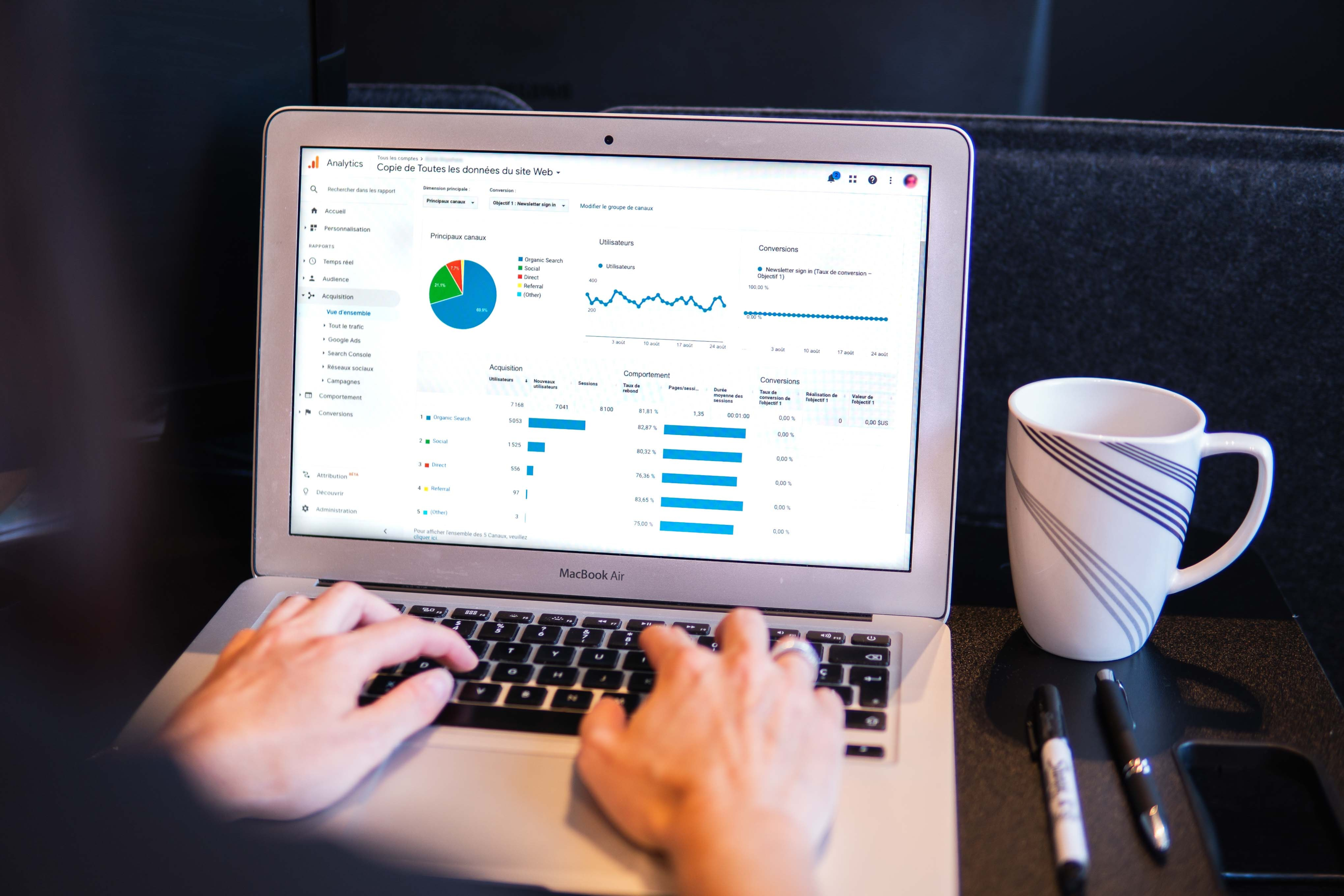 If you are not too keen on reading graphs, there are tools for you too. Google keyword planner, for example, can show you a keyword's search volume, and it's free through Google Ads.
You can insert your idea and see the number of people searching for it too. The tool will also suggest similar topics for you to explore, along with how high (or low) the competition is on the topic.
Another important thing to note here is not just whether people are searching for your topic but what they want to talk about it as well.
This can help you specialize your course content more, so you can answer specific questions your competition might not be answering.
There are a few ways to research this. First, you can visit forums like Reddit or Quora and search for the topic. Other tools might show you insight into what people are googling, and Facebook groups can also help with this.
What Can You Offer To Your Audience?
We have already talked about just how important it is to stand out from other course creators when it comes to attracting the audience. With so many people creating successful courses, you must find a way to differentiate yourself.
For starters, think about different ways to cover a popular topic. For example, a lot of boring topics can be made fun by using platforms like TikTok, creating a unique course structure or teaching style.
Another interesting idea to play with is to work with your topic but for a different audience. For example, you might want to create an entire course to be focused on women in programming since this is something that's not often the focus.
Think about ideas like these because they can be essential to your course creation. It can boost your numbers quickly if you come up with something original.
Will You Earn Money From Your Online Course
At the end of the day, you are starting an online course business to earn money. Without funding, there is no business and no courses!
Luckily, you can gauge the interest people have when it comes to paying for your product in a few ways.
First, you can start preselling your course. Create a sales page, write out your course curriculum or what makes your course idea unique, and see how many people will be interested in taking the course.
Then, you can also use your online business website and other platforms to sell your course to your social media followers. They are already interested in the topic, so you can see how many of them would join.
Next, you can also examine how your competitors are doing. Online course marketplaces are a great well of information because you can tell from the website if a course is selling or not.
All of this can help not only figure out whether you have a profitable course on your hands but also the expected number of how many students enrolling in courses like yours, too.
If these numbers aren't to your liking, you might need to go back and rethink your course idea or your niche and then repeat this step.
3. Choose A Course Platform
The next important decision you will need to make is what course platform you will post your content to. There are a lot of options, and some further research is required.
The first thing you will want to do is general research. There are hundreds of platforms in the game, and all of them will offer a variety of things for your first online course.
These offers might all seem similar, so it's important to sit back and explore all the options presented to you.
Your learning platform cannot clash with your business plan. If you are worried about your budget, for example, you will need a platform that offers you the chance to post on their course marketplace for free.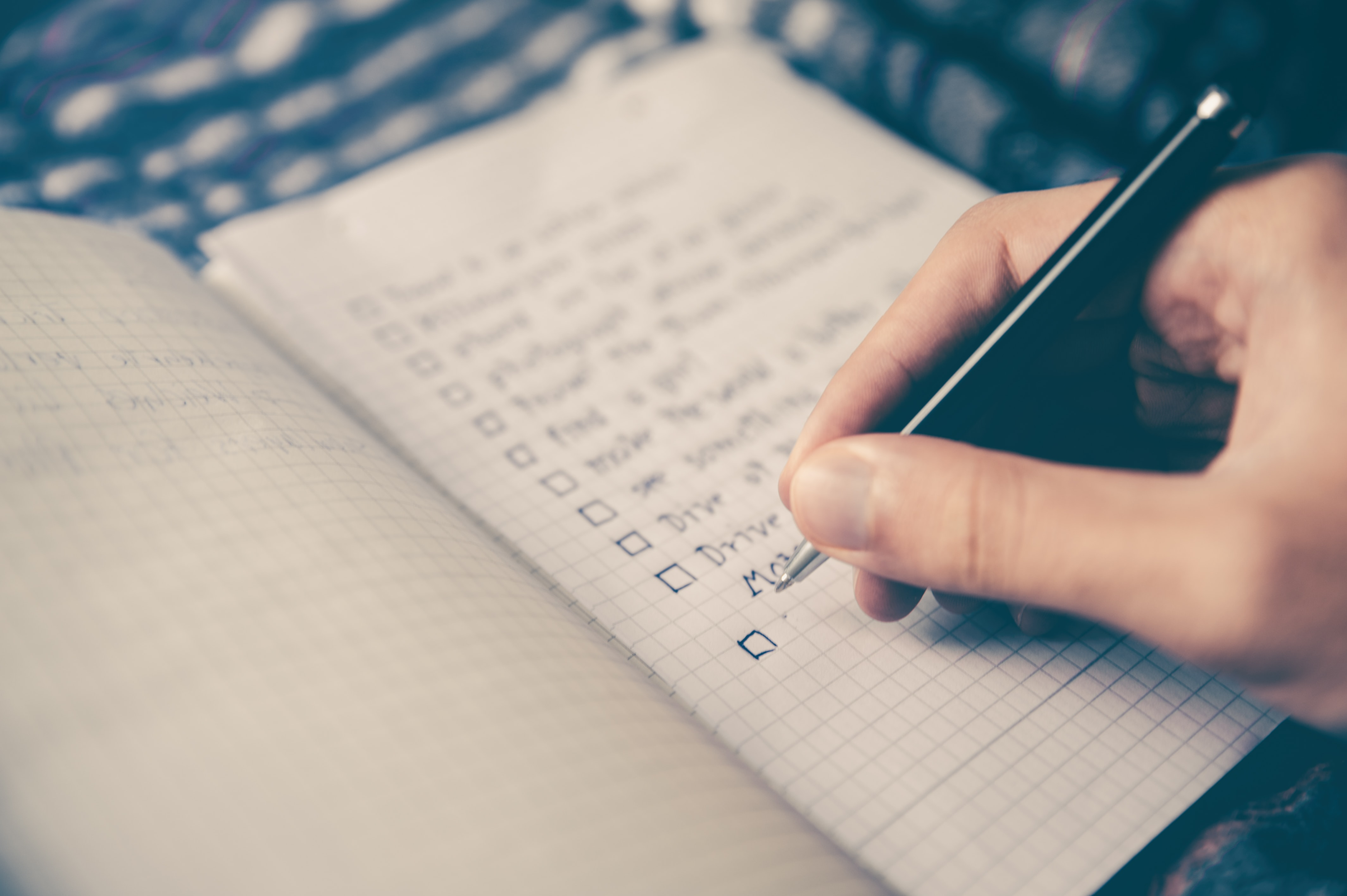 Create a list of online course platforms that seem good to you, and examine them. What makes them stand out to you? Do they have some common traits and offers? This might be what you are looking for in your own platform.
Then, start comparing the platforms and crossing things off your list. Think about what you would want your platform to look like when doing this.
It might even be a good idea to create a mini course at first to test the platform. Only afterward can you dive deeper into the course content, expanding it into a full-blown online learning experience.
4. Select A Topic
Once you have done all this research, the table is set for you to select your topic. Explore your niche to see what's "hot" right now, look at what you love, and start thinking about your online course content.
Before starting up a course creator, make sure you can develop the course outline first. Absolutely nobody will go blindly into the process; you need a "map" that will guide you through it.
By doing so, you might find that there isn't much to say on the topic after all. Or, you might discover that you have a lot to share and that doing so might be better in a series of online courses.
Therefore, you might want to widen (or narrow down) your scope to give your audience the best online class possible.
5. Plan Course Structure & Content
This goes along with step four. If you have a topic, then you already have planned out at least some parts of your course. Now, you can get a bit more thoroughly into the plan.
Set Up Your Learning Objectives
For starters, you will want to set up your learning objectives. What should your students know by the end of the course? This should be your "guiding light" when adding content to your online course.
Your learning objectives don't only serve this function. They can also be a vital marketing tool for your sales page. By sharing your goals, you can get people interested in taking it and boost your student numbers.
Start Adding Content
Then, start thinking about the content you will add to support your learning goals. Make sure that your content will keep your students engaged but will also be very informative.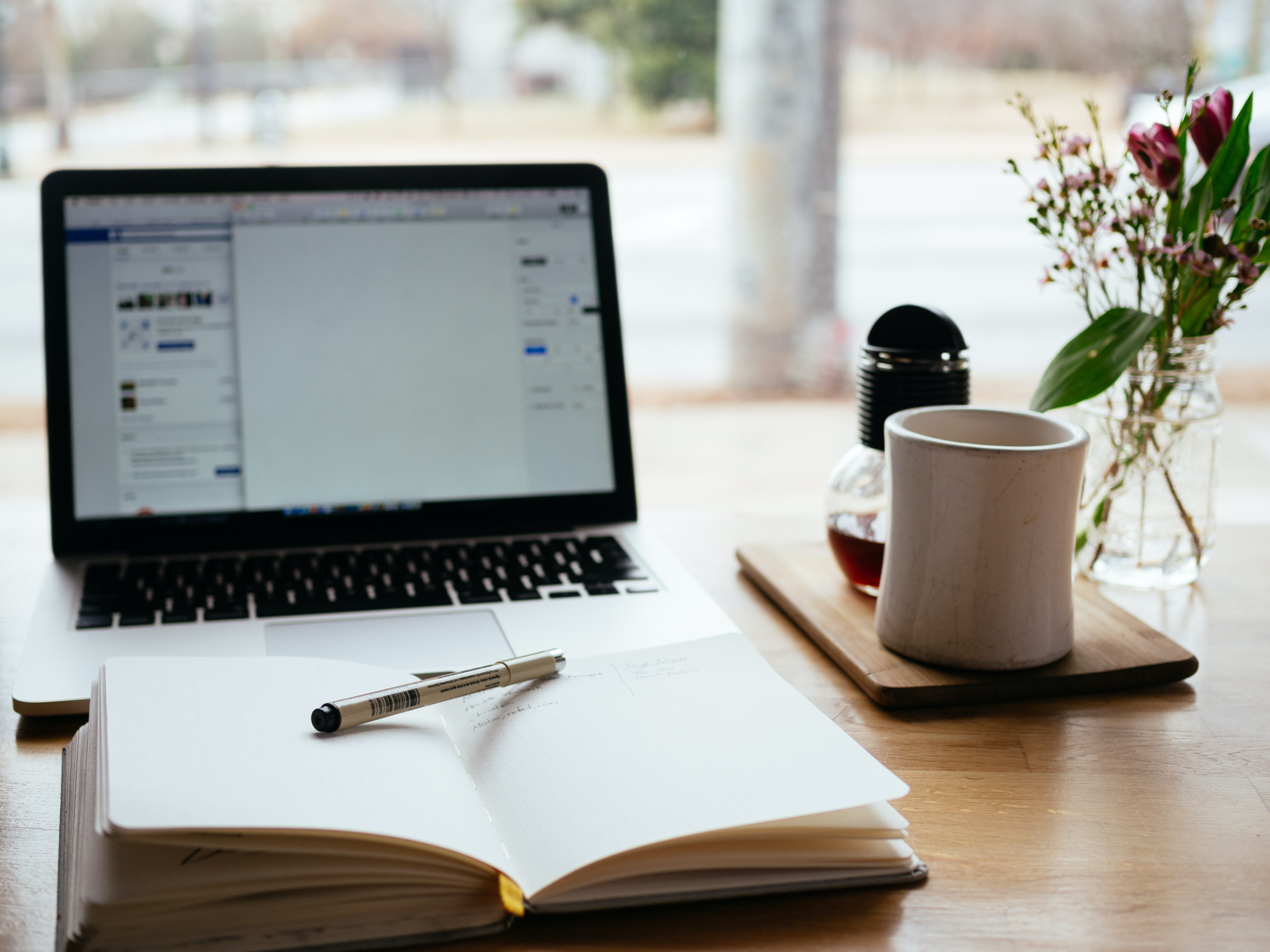 You ask people to spend a lot of time in front of their computer screen, so make sure their time is worth it. People should be happy with your online course but also feel like they have learned something.
This is a fine line to tread. You want to make your course fun but do not want it to feel like an online school. Too many tasks can put people off; not enough, and they will feel like they have learned nothing.
6. Prepare Equipment To Film
Once you have your detailed online course outline as well as your online course content planned out, it's time to start preparing to film your online course.
At this point, you will have to reconsider the format of your online course. For example, are you only going to show video lectures? Will you have presentations, graphs, drawings, or any other unique teaching methods?
All of these will matter when it comes to picking up your equipment. Think about what you will use during the creation of your online course. Then, examine the equipment and tools you already have.
Video Lectures Are A Staple Of Online Courses
Generally speaking, teaching online means you have a number of video lectures you share, along with other online learning materials. Therefore, you will need a good quality camera to start with.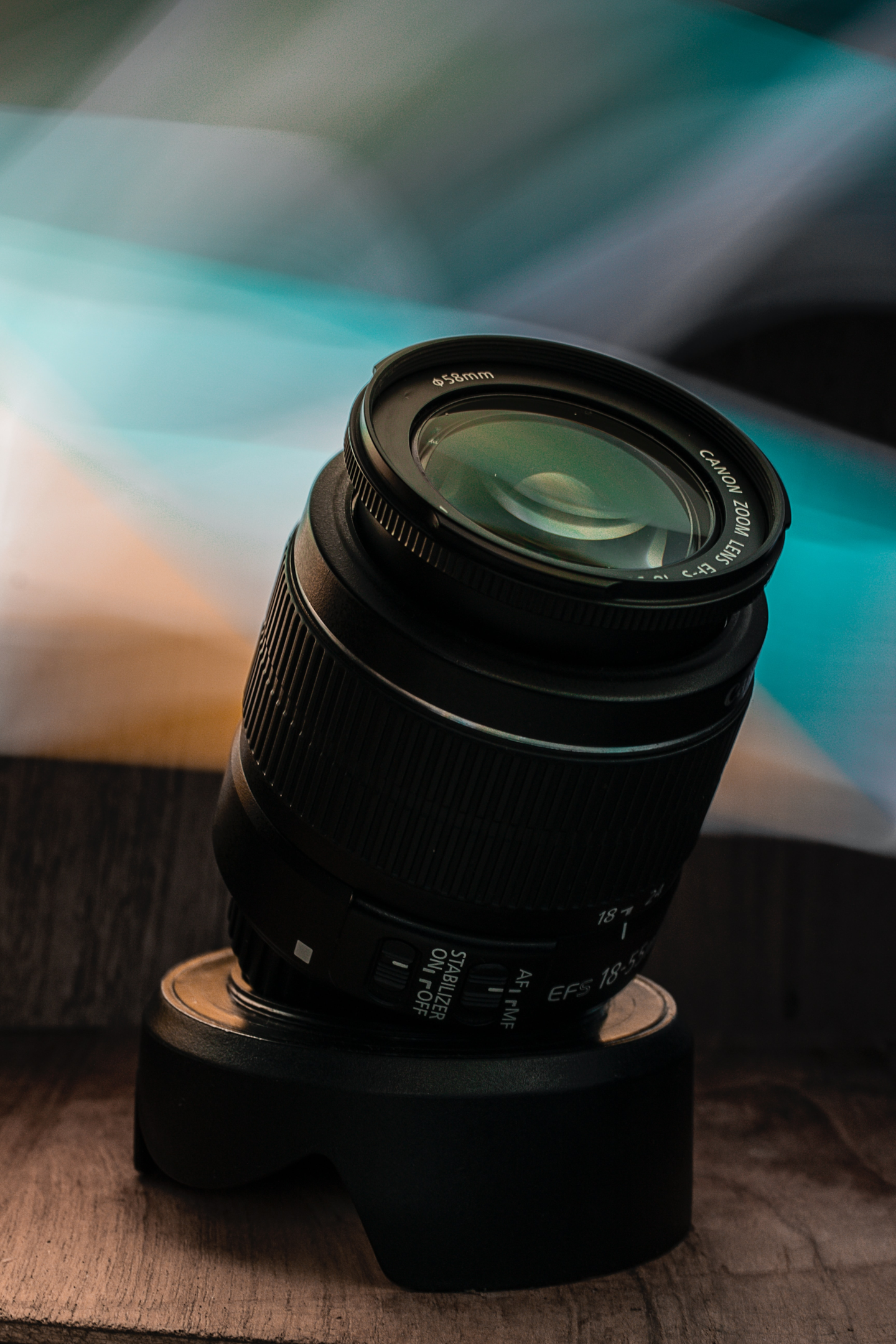 You will also need any other equipment that your course outline predicts. This should also include your learning platform or learning management systems, drawing tablets, flipcharts - anything you want to use.
Do Not Forget About Your "Set"
Finally, also remember to set up your background. You do not want to finish making your course only to realize that you can see the mess in your room during the editing process. It is always much easier to plan the space before you press the record button.
7. Record Your Course Content
The next step is obvious - you will want to record your online course. There are a few things to remember here too.
Make sure you are always speaking clearly. It doesn't matter if you are recording your face or your screen; your target audience will need to hear you enjoy your course.
Dealing With Stage Fright
Next, depending on your experience, you might need to deal with stage fright. Freezing in front of cameras is perfectly natural and happens to almost everyone.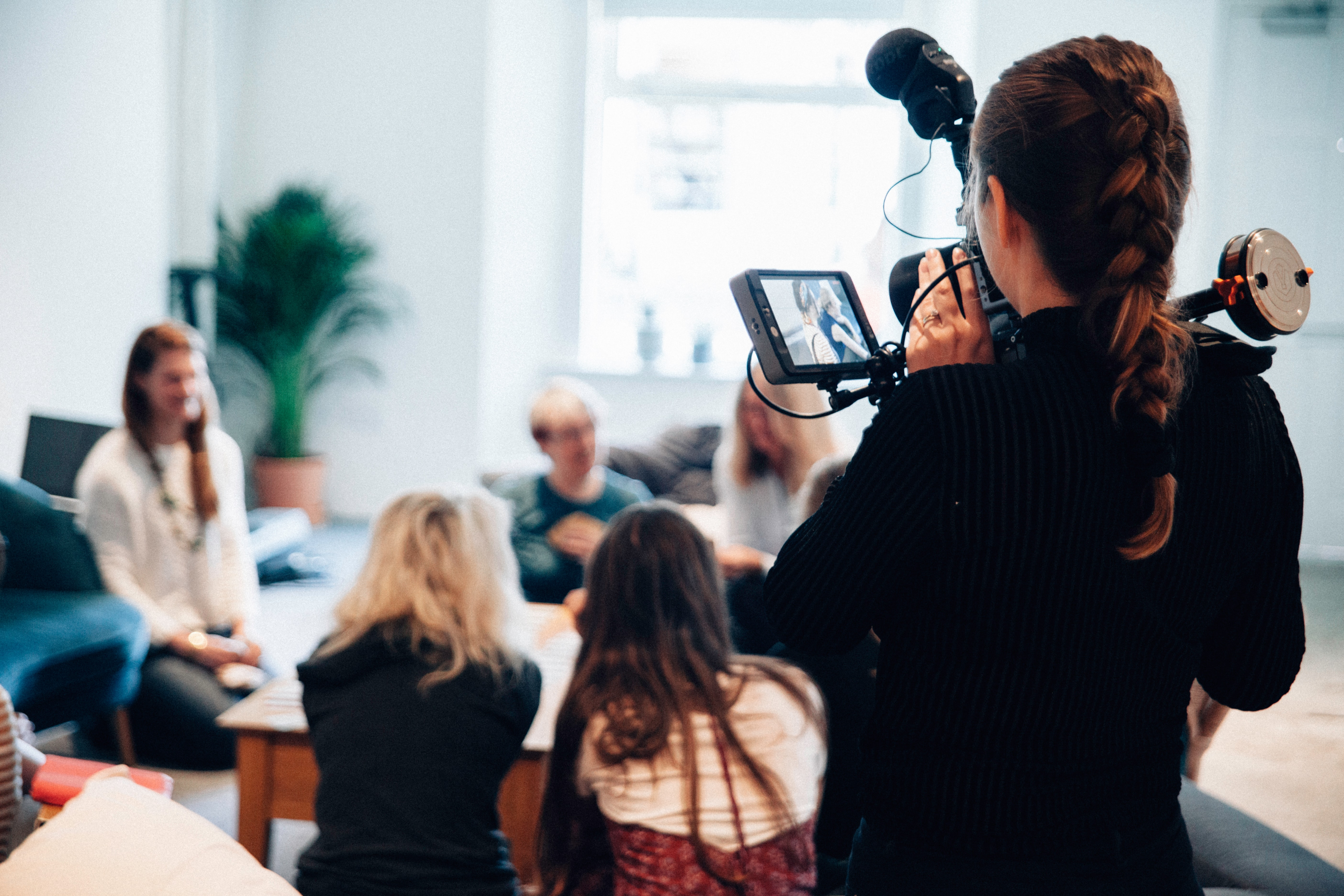 The most important thing to remember here is that your target audience will not expect that you are perfect. What's more, making some mistakes makes you more relatable.
Remember, you are an expert in the topic you are presenting and hopefully passionate about it too. Therefore, let that passion and love for it shine throughout your online course.
Practice, Practice, Practice
However, you should still practice, and practice a lot! Talk in front of the mirror. Take practice recordings and examine them to see what went wrong. This might be uncomfortable initially, but you will get used to seeing and hearing yourself.
Only through a lot of practice can you be sure you can offer your students the perfect learning experience.
Remember To Test Your Equipment
Finally, ensure you do a quick tech test every time you start recording. Sometimes, technology might have a hiccup, and your microphone might not be able to pick up your voice, or your camera might be blurry.
It's always a good idea to quickly check if everything works rather than redo the whole lesson from the start.
8. Edit And Production
Not everyone puts a lot of thought and effort into editing and producing their content, to their vast detriment. Editing is probably as beneficial for a course creator as the actual filming of material.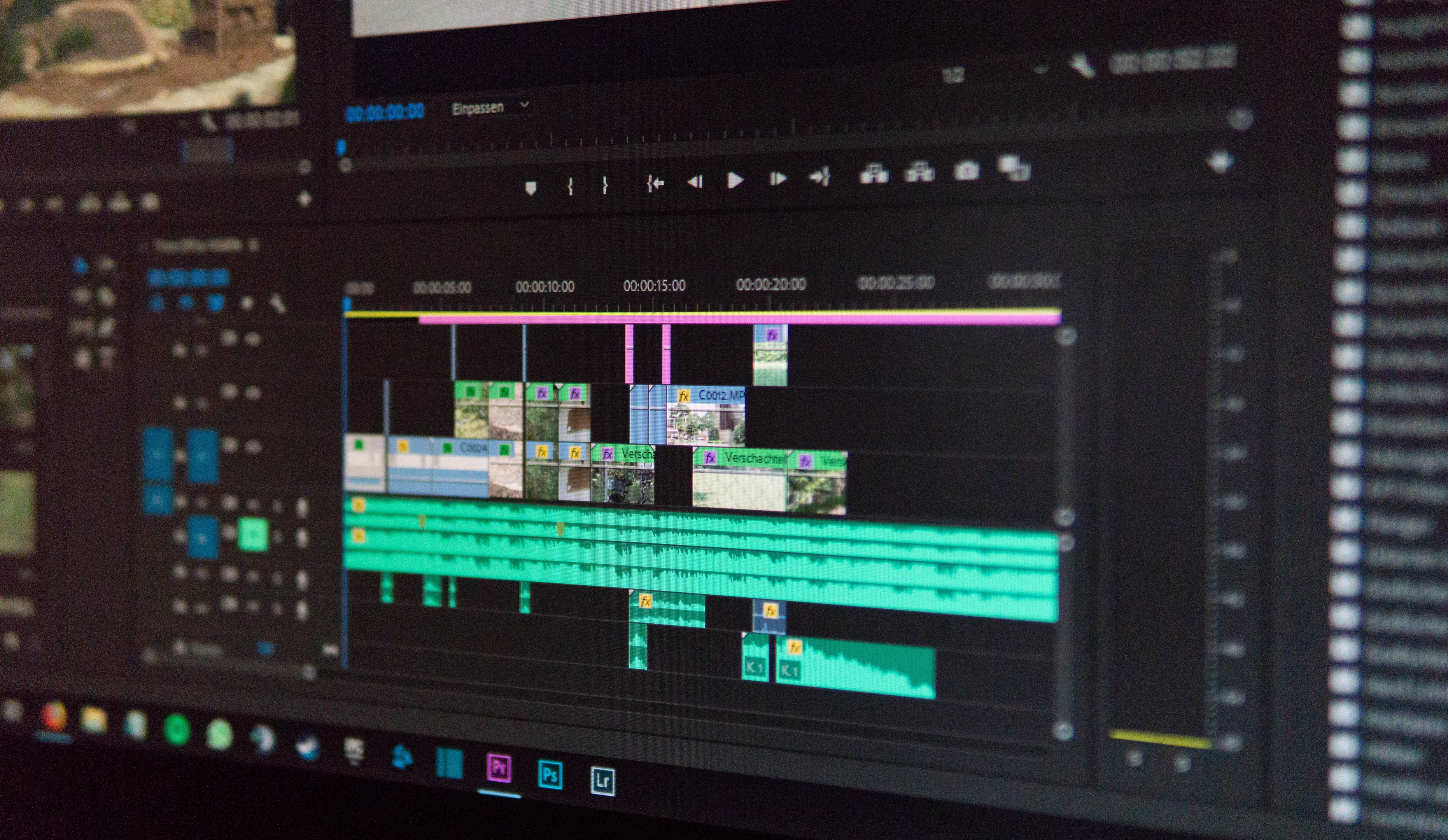 Only on the editing table does your online course come to life. Therefore, make sure you have some excellent tools at your disposal.
Consider The Editing Tools You Use
Computers generally come with free tools like Windows Movie Maker and iMovie. These are pretty good for beginners, but you might want to think about getting a more professional tool to create an even more successful online course.
You might also want to consider using an online course software, which can help you create an online course easily. The downside is that you might not have the same level of control over the editing process.
How To Edit Your Video Materials
The rule of thumb when editing is to cut unnecessary pauses and shorten longer takes. You do not want to waste the time of your target audience. Therefore, make sure your videos are simple and easy to follow.
Then, you will want to add titles, course names, pictures, graphs, etc. It's also very important to add video captions to make your online course accessible to a wide variety of audiences and easier to follow.
Do not forget to fix the sounds in the video too. There are many filters you can apply that reduce background noise. Also, make sure you edit out any car sounds, doorbells, or the like.
This way, you will create an online course that's professional and ready for publishing.
9. Decide The Perfect Pricing Model
Once you create your online course, it's time to think about how to sell it. While free training options are good promotional material, you will want to start earning from your online learning course.
There are four models which you can pick from. Make sure you understand what each of them entails and which fits your business model the best.
Individual Lessons
First, you can offer individual lessons. This means you are offering your course on a vide-by-video basis. The user purchases or rents your lesson and can watch it in a specific time span (or unlimitedly).
They can also download the lesson they bought or watch it on your course page. That way, you can ensure that everyone can reach your course material.
Channel Subscriptions
The second option is to offer channel subscriptions. This way, users will pay a monthly fee and can access content based on their subscription tier. This way, your landing page will be open for everyone, but the rest is behind a paywall.
Paid Plans
Paid plans are the third option you can offer on your sales page. You can customize these based on your business plan, from paying all at once or offering recurring plans.
If using this method, you can control who can access which part of your online course. Make sure you display all this information on your sales page and have a call to action on the landing page. Transparency is very valuable in this method.
One-on-one Lessons
Finally, the fourth method is to hold one-on-one real-time lessons. This means that your audience can view your online course, but they can also ask you questions directly.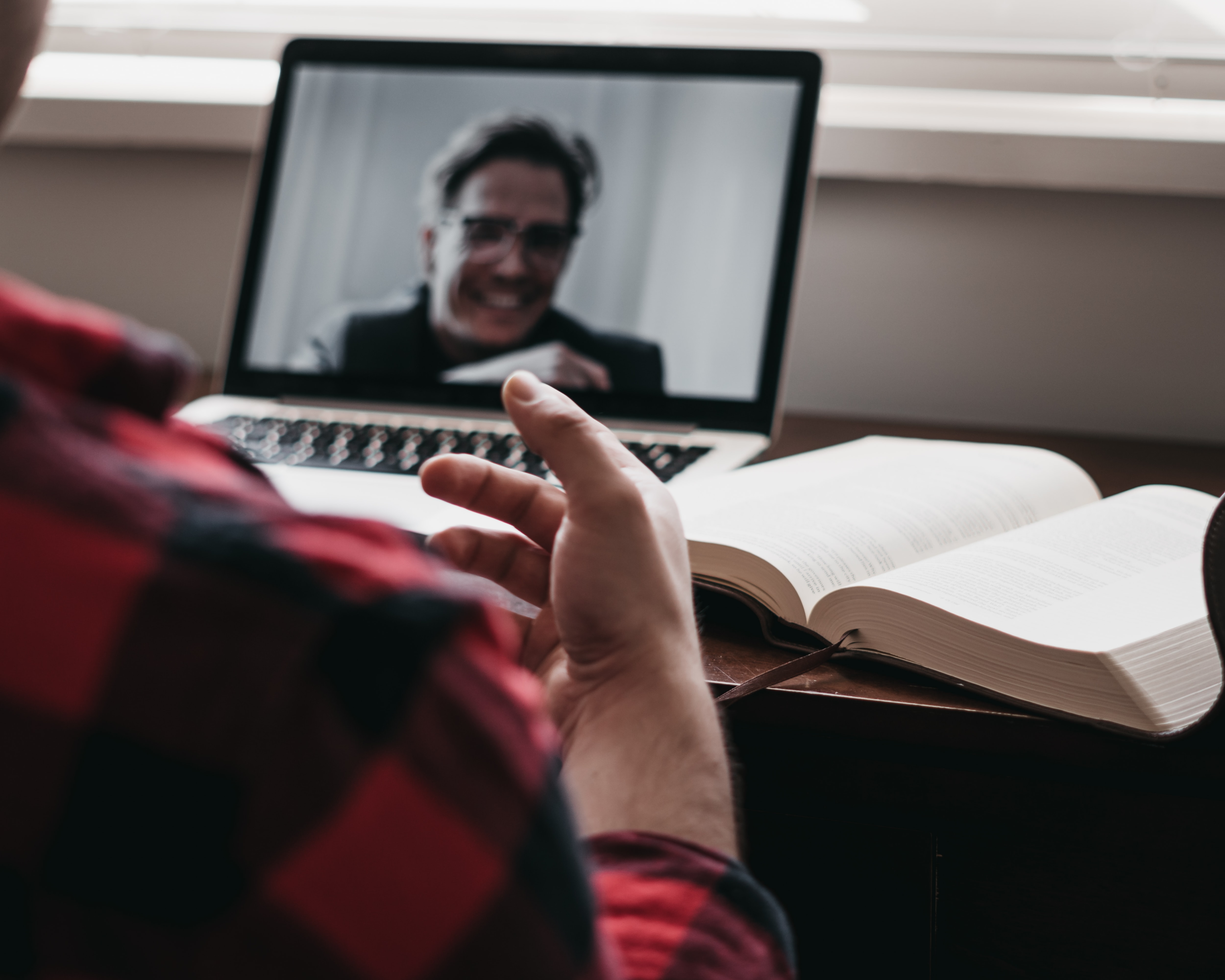 This is often a part of any successful online course because it gives the audience extremely tailored content specific to their learning levels and needs.
10. Pre-Launch Market Plan
Once you know how to price your online course, it's time to start an ongoing marketing campaign. After all, you want people to hear about your course, right?
First, if you do not already have it, you will want to create a logo for your online course or your brand. This will help you look professional, stand out and help people connect your course to your online brand.
Consider The Type Of Your Marketing
Next, you should consider what type of marketing you will do. There are a couple of types with different advantages. Make sure you explore all options and figure out which will fit your business plan the best.
For example, you might run email marketing with different promotions and discounts. You can also run something similar on YouTube and other social media platforms.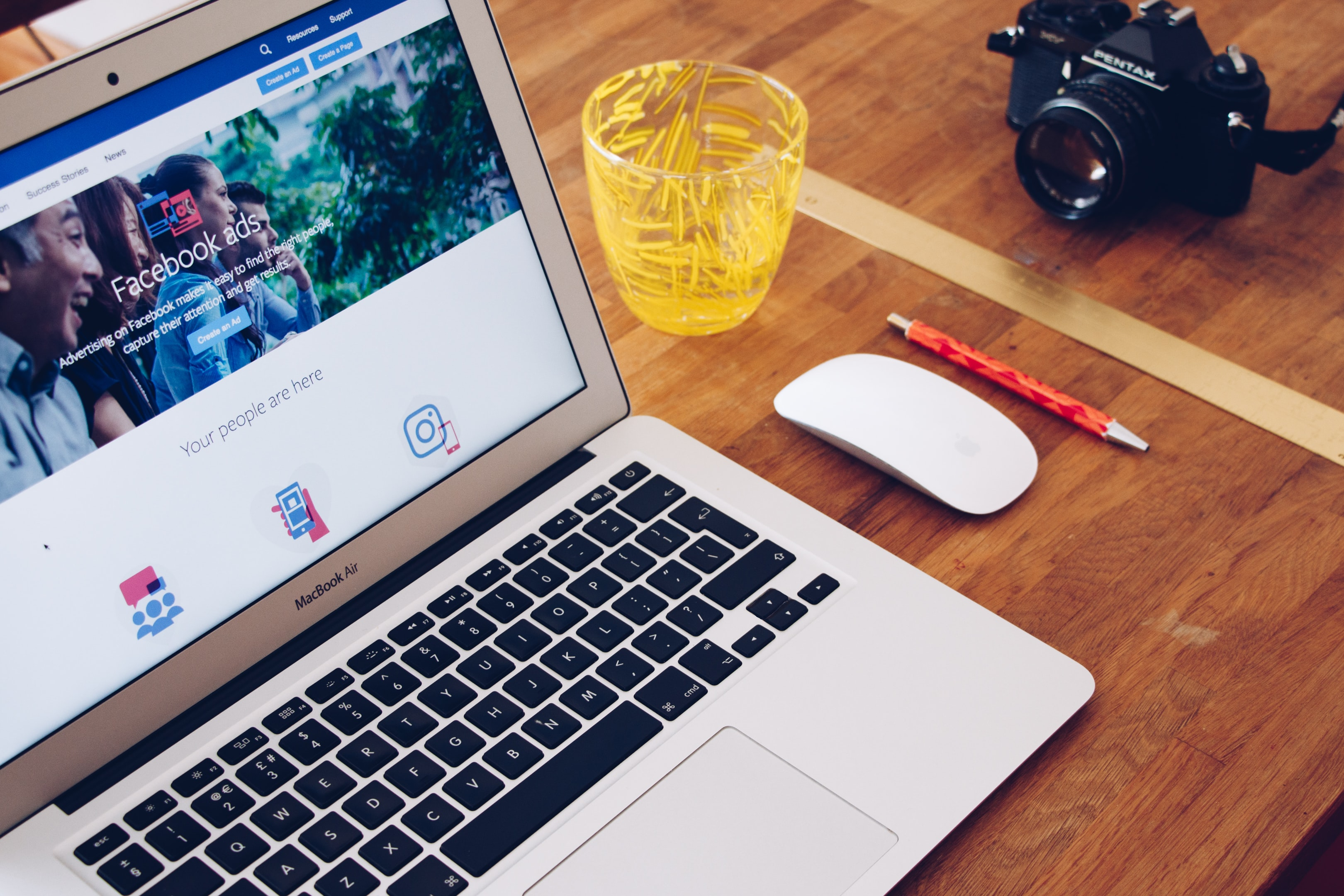 You can also invest in paid ads and website pop-ups. These often have methods of showing your ads to your target audience so that your marketing campaign can be effective.
Then, you can also use blog posts and referrals to promote your content. If you own a blog, make sure you connect your landing page to your posts. You can share your online course outline there and tell people what they can expect for their learning outcome.
Similarly, other people can write reviews and referrals for you. You can gather feedback like this for your own promotion, but word of mouth about their learning outcome can also help boost your sales.
11. Launch Day
The launch day is probably the most stressful and the most exciting part for anyone wondering how to create an online course. This is what you have been working for, and it's time to reap your rewards.
However, this should also not pass without any preparations either. Instead, this is when you can focus the most on bringing in subscribers.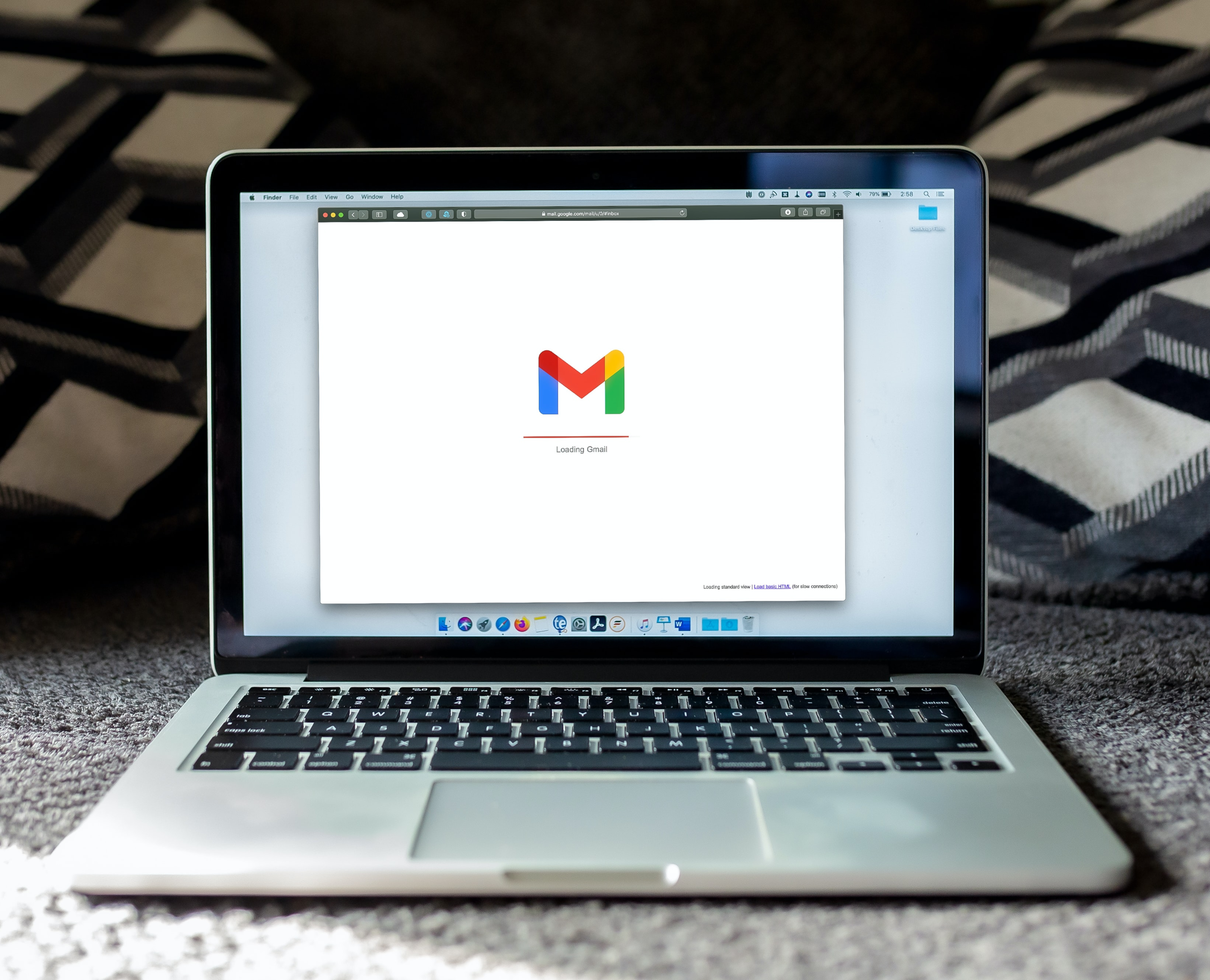 First, remember to remind the people who pre-purchased the course that the day has come to enjoy it. Send emails to your email list to remind them and let them know that discounts could stop after that day.
Host A Webinar To Further Engage Your Audience
You should also consider hosting a live session on a social media platform or a webinar, too. This way, you can immediately address any questions and let the audience meet you live. You can discuss what their learning outcome should be or what they can expect from the course.
This webinar should also include a Q&A session if people have some burning problems they need to solve. It will help establish you as an expert and boost your subscription numbers further.
Consider expanding your live webinar to include other course creators or speakers. This way, their audience can join in as well, and you will grow your following.
What's more, they can help relieve you from some of the stress by engaging in some lively chatter with you and sharing some of their own experiences having to create an online course themselves.
12. Post Launch
Your work isn't done even post-launch. This is when you need to ensure you have a good onboarding process for latecomers.
You will want people to pick up your course even at a later date. So explain to them how to do this even without a more extensive community participating in it at the moment.
Next, you should also keep your students engaged. Knowing how to create an online course doesn't end with its start; it continues through working with them, offering help with the course materials, and sometimes guiding them through the process.
Keep in mind that people love being engaged. By knowing you are there to support them through the course, they will enjoy it further, and you will have a high success rate to boast of.
You should also celebrate every win that comes along. Encourage students to talk about how they used the course. Give the community members shoutouts so they know they are all in the process together.
13. Build Your Community
The final part of the "how to create an online course" journey is to focus on your community. After you have created a successful course, you should have a good number of students.
Make sure you encourage them to interact with one another, too. This way, you will be able to create a community around the same idea of finishing your course, which you can then funnel into other projects too.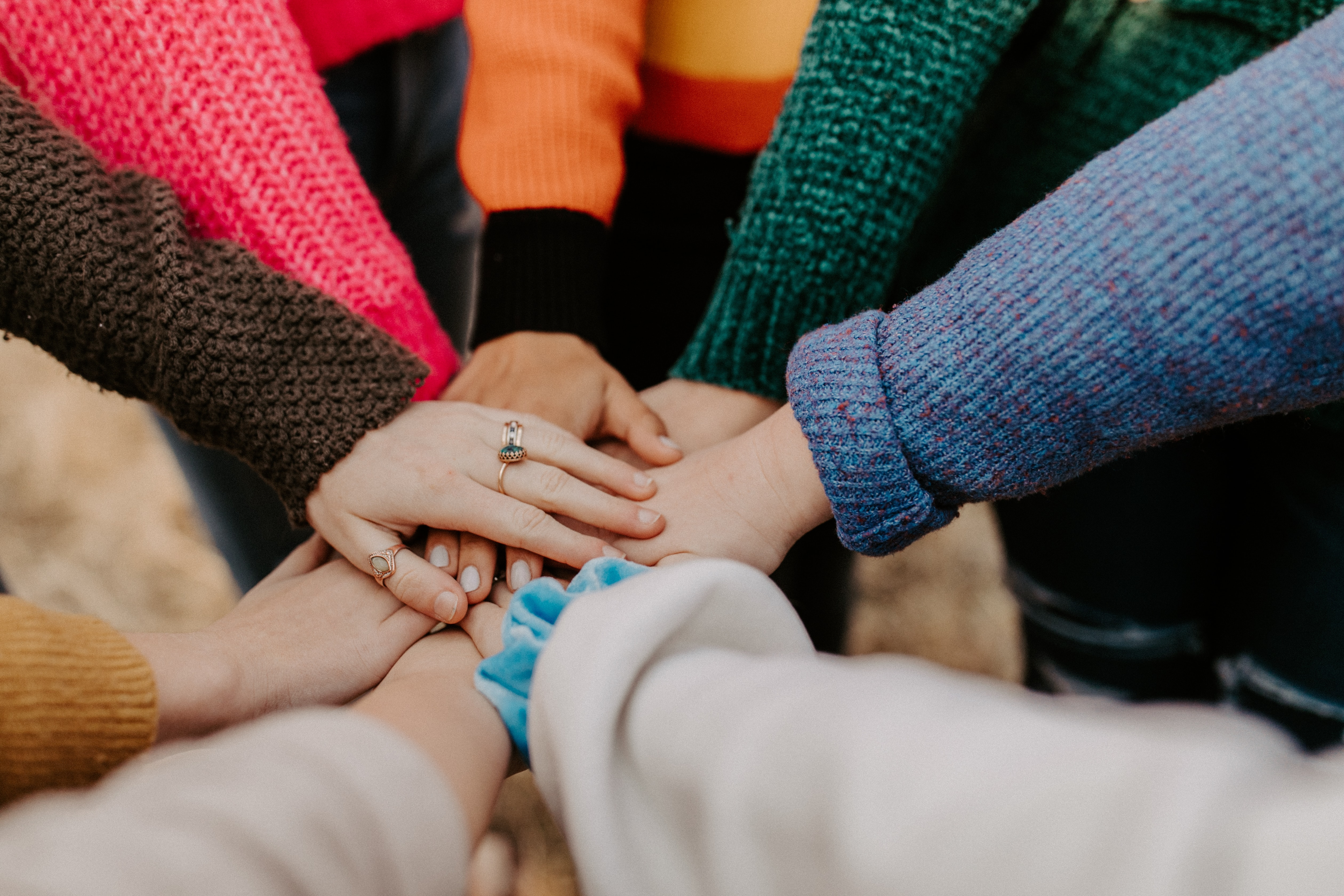 Another massive benefit of having a community is that it will put pressure off you. Once they are connected, your community can help each other solve problems. Therefore, they will not be contacting you for every minor issue that appears.
Therefore, make sure you consider a platform where your community can thrive. This can be a private Discord or Slack server or an online platform like a subreddit. You should also check if your course platform supports some sort of community platform.
FAQs
What Are The Benefits Of Online Courses?
We have talked about the benefits of selling an online course. But what are the benefits of taking one? Why should a person decide to take an online course instead of an in-person one?
Well, for starters, online courses are very convenient and flexible. You are the one who chooses when to watch it, how long each day or whether or not to finish it. You can fit it into your schedule without any hassle.
Furthermore, you do not need to leave the house to take the course. This was especially useful during the pandemic lockdown, but many people still prefer to learn from the comfort of their own homes.
Taking courses online also opens the door for a worldwide community. You can network with people from different corners of the world and meet interesting new faces.
Is Online Course Harder?
Typically, an online course will cover all the material as a regular one. Therefore, in that way, it is not harder than any other course.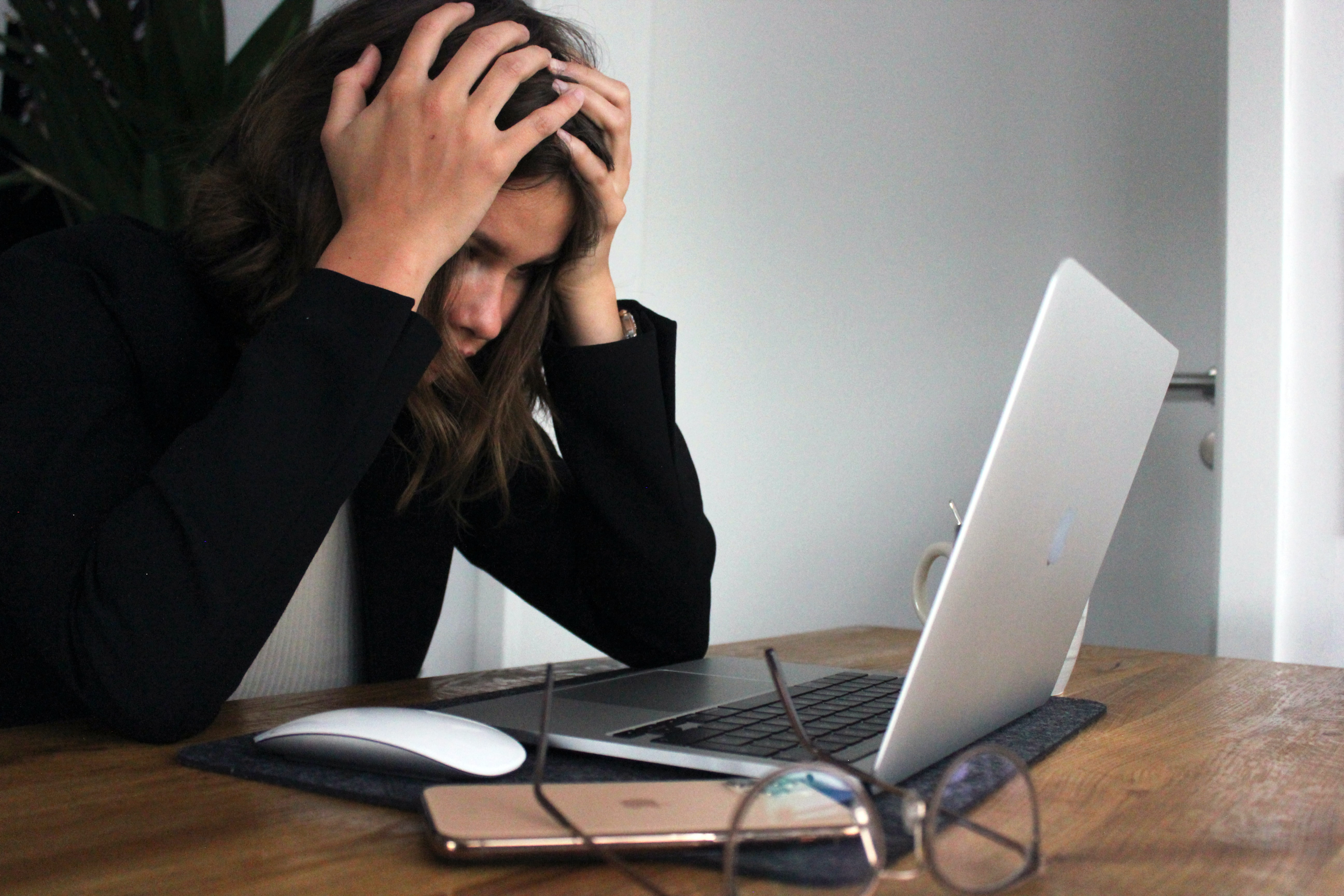 However, a facet of these courses can prove a bit difficult for people, and it is discipline. To go through a course, you should have enough discipline to fit it into your schedule and attend regularly.
A lot of people can have issues with this. Since the course is happening online, there are so many things that can distract you away from the material.
Therefore, if you have good time management skills, you should not worry. But if you are lacking in that department, you might want to carefully consider how dedicated you are to completing your course.
What Are The Problems In Online Classes
When building an online course, knowing its downsides is also an essential thing. By learning about them, you will be able to address the medium's weaknesses and improve your course.
One of the main problems is what we already discussed - the motivation and dedication of students. To fix it, you must engage the audience with various tasks, exciting ideas, and content.
Building a community will also help with this since people are more prone to finishing courses when going through them with someone.
Another huge downside is the lack of in-person interaction. This is why it is, once again, important to nurture the community, which can boost the social interaction of its members.
They will be able to help each other when there is an issue and offer social support when needed.
Finally, many people might have digital literacy issues or technical problems. You can help with this by making tutorials to address some issues.
For example, help people post their work on your platform, create tutorials on how to set up everything correctly, or just be there to help with anything that can go awry.
Conclusion
And that's our little guide on how to create an online course, starting from a good idea to well after the course has been published.
We have tried to cover everything in a step-by-step manner. However, it is essential to note that making an online course cannot be simplified.
As we mentioned, there are hundreds of different topics, so everyone's journey will be different too. However, the main takeaways should be the same, and hopefully, this guide can point towards things you should not forget.
Let us know how your first online course went! Sound off in the comments because we are excited to hear about it!